PITTSFIELD — With less than a week until the start of the 2022 Futures League season, manager Kevin Donati is putting the finishing touches on his roster and plans to prepare for the coming campaign.
Donati was in Brockton Friday morning at a Futures League open tryout. Coaches and managers of seven of the teams in the league were at Campanelli Stadium to check out players who have not yet found a landing spot for the summer. The first-year manager of the Suns said he saw a few interesting guys, but with the club still trying to locate host families for the current rostered players, they might not get signed.
But being at the home of the Brockton Rox has Donati ready for the season.
"I'm really excited. Today was the first day I was around the other coaches. Getting back on the field again, it's going to be awesome having the guys around," Donati said on his way home from Brockton. "Even at the tryouts, just being around the college guys with a college atmosphere, it was a lot of fun. I can't wait."
The Suns will begin their tenure in Pittsfield on Tuesday, May 24. The players will gather at Donati's Rip City baseball facility for a pair of workouts on the 24th and 25th. Both will start at 3:30 p.m. Donati said that after the Wednesday workout, the team members would head to Wahconah Park to store gear in their locker room in preparation for the start of the FCBL season.
Pittsfield's first game will be Thursday at Nashua, while the Suns will open up at Wahconah Park on Friday at 6:30 p.m., against the Norwich Sea Unicorns.
So, when the Suns do their pregame workout at Nashua's Holman Stadium Thursday, it will mark the first time that the group has been on the field together. That, however, is not anything Donati is particularly worried about.
"These guys are coming right off their seasons, so they're in tune with everything and they're ready to go," he said. "We'll get some swings at the facility, guys can throw some [bullpens] and get some body work in. They'll be good to go.
"It's a long season and they'll be on the field many times this summer, so it'll be okay."
The Suns have added several players to the roster, three of them with local ties.
Jared Henry, who pitched for the Suns in 2019 and for the North Adams SteepleCats in 2021, is back with Pittsfield. Henry pitches at the University of Massachusetts, and played his high school baseball at Monument Mountain. Another new pitcher is Pittsfield's Danny DiMassimo, who plays at Worcester State.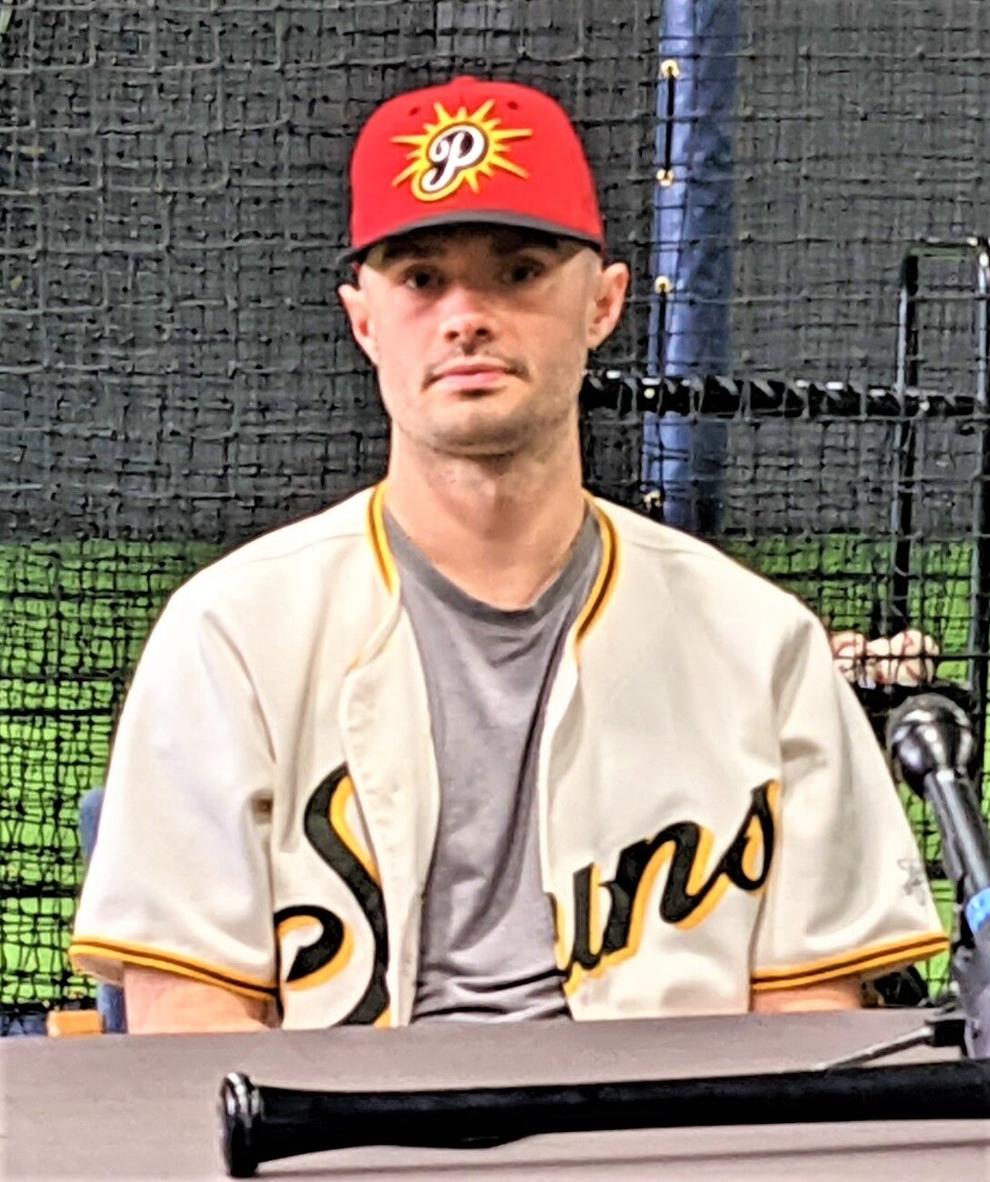 Joey Woronick, who was a temporary catcher in 2019, has a temp contract with the Suns again. He is a catcher at Division I Hartford.
Two members of the Patriot League Tournament favorite Army West Point are new to the roster in pitcher Justin Lehman and outfielder Kevin Luke.
Paul Healy, a teammate of the Suns' Anton Lazits at Columbia, is new to the roster. Drew Metzdorf, an infielder at UMass Boston, is also slated to be in Pittsfield.
Five members of the Pittsfield roster could be delayed, depending on how far their teams go in the NCAA Division III baseball tournaments.
Outfielder David Bedrosian of Pomona-Pitzer (Calif.), pitcher Eddie Hardiman of Salve Regina, Middlebury pitcher Freddy Mosier and catcher John Collins, along with Suns veteran Caleb Shpur of Endicott, are all in regionals this weekend.
"A lot will depend on the D-I guys, if they're going to their regionals," said Donati. "A lot of D-III guys are coming late too."
The Division I teams that have Suns players on them are, for the most part, either wrapping up their regular seasons this weekend or are beginning tournament play this weekend through early next week.
Army West Point is the top seed in the Patriot League tournament and will play Bucknell in a best-of-three series starting Tuesday.
Columbia, where Lazits and Healy play, will travel to the University of Pennsylvania for the Ivy League championship this weekend. Infielder Alex Gabauer and outfielder Cole McGonigle are members of the Penn squad.
The Suns manager said he's excited for what he's been seeing from his players in their spring campaigns.
"They're putting up numbers," Donati said. "Position guys are playing really good ball. Pitchers, some guys have really proven themselves this year and some guys are looking to make moves this summer.
"Overall, it's really exciting."