WESTFIELD — Year one was for laying the ice. Year two is for carving it up.
With the foundation of an inaugural Pope Francis girls hockey season set in stone, a handful of local student-athletes are helping the Cardinals build a better tomorrow in the program's sophomore season.
"I've been playing hockey for more years than I can count," said Pittsfield junior Kellie Harrington. "It's such a team environment. Everybody has each other's back and we play for each other no matter what."
It is one thing to say how desperately you want something. Showing it, on the other hand, is a different story. Harrington, with fellow Generals Mia Alfonso and Lauren Crocker, along with Taconic's Madeline Rawling show their dedication before they even step onto the ice by investing roughly two hours on the road nearly each-and-every day while traveling to practices and games.
For Crocker, the investment's return starts with coach Chris Connors and his staff.
"The coaches will do anything for us," the senior explained. "Coach Connors would throw himself in front of a train for every single one of us."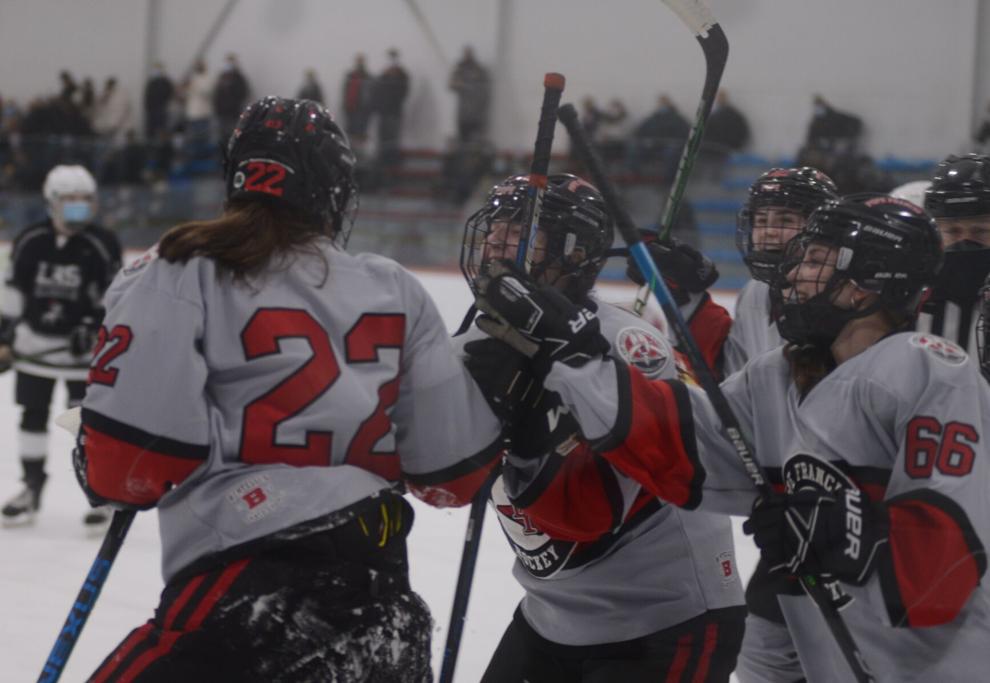 The Cardinals closed their first season with a record of 4-6-1 and ended the year by winning two of the last three games. Alfonso finished with four goals and eight assists, Crocker scored three times and added six assets. Harrington finished with five points in the form of a goal and four assists, while Rawling found the back of the net for her first varsity goal.
Feb. 13 saw Pope Francis score five goals against Leominster — a program record — until Pope Francis hit the ice this winter. The season's first game, which came against East Bridgewater on Dec. 11, featured the Cardinals setting a new program record with a 7-0 win.
The game featured a hat trick from Crocker and three assists by Harrington.
"It's better to have everyone here without COVID-19 cancellations," Crocker said of the biggest difference from last season. "We still get those cancelations at times, but we continue to stick together as a team."
"Driving out two hours every day, we all get along really well and we communicate a lot," Alfonso added. "[Putting in that extra effort] shows that we're all motivated to put out 100 percent every day."
Alfonso was likely in Longmeadow's nightmares recently as the senior made a statement with two first-period goals and a hat trick during Thursday's 5-1 win against the Lancers. The Cardinals sit at 2-3 on the year and have won each game by at least four goals. Additionally, each of the team's three losses has come by just one goal.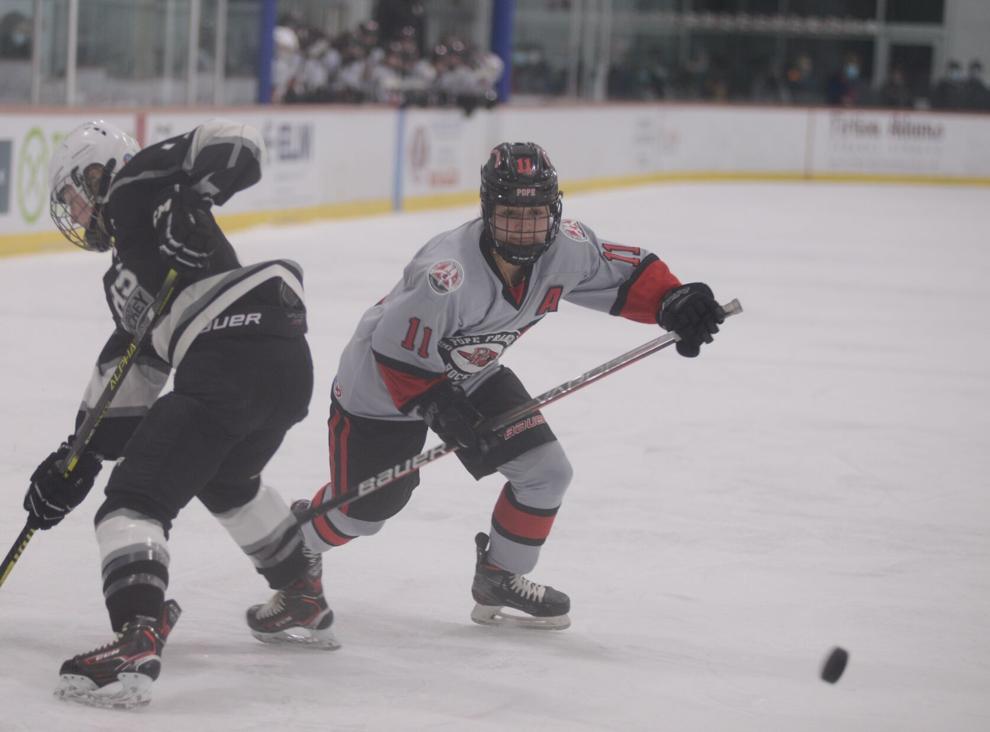 "Some of us live in Pittsfield and others live in Springfield," Harrington said. "It is about making the most of the time we have together. "On the ice, in the locker room, even when we go bowling — our biggest goal is to stick together and do the best we can."
Crocker and Harrington each have four points each through five games. Crocker has scored three goals and tallied one assist while the ledger is flipped for Harrington with one goal and three assists. Crocker and Alfonso lead the team with three goals each. Harrington's three assists are tied with Amherst sophomore Ivorie Arguin, who has a team-high five points through five games.
The Cardinals are back in action this weekend. On Saturday, they are hosting Oakmont at Fitzpatrick Arena in Holyoke at 7 p.m. Pope Francis is also home on Saturday, Jan. 22 against Auburn at Smead Arena in Springfield at 1 p.m. and back at Mass Mutual on the 25th at 6 p.m.