PITTSFIELD — The Generals and Spartans entered the postseason with identical records, but Pittsfield wasted no time proving it was the superior team on Friday afternoon.
It was a nine-run win for No. 4 PHS, defeating No. 5 East Longmeadow 18-9 in the Western Massachusetts Division I quarterfinals.
"It's a lot more competitive, obviously," Pittsfield's Mia Potash said postgame. The senior is one of a few Generals who remain from the 2019 team that made the Western Mass. championship game. "There are a lot more nerves involved, you just have to go in there strong, relaxed and play hard."
Potash was ready from the get-go, crushing a triple in the first inning. The rest of her team, though, stalled in the early innings.
"We haven't played in nine or 10 days, we practiced a lot... but you don't get the same feel for the game," said Jim Clary, coach of the Generals. "Obviously there were some nerves playing, they settled down as the game went on."
Everything changed in the third inning and it wasn't because the Generals trailed 1-0. Pittsfield batted around and turned the game on its head with an nine-run frame. Potash singled home a run and starting pitcher Jordynn Bazinet earned an RBI on a double. Those were the only two RBIs in the inning as the Generals made the Spartans uncomfortable with aggressiveness on the base paths.
"Once the ball is in the air and everyone is moving it is a different game," Potash said. People start panicking and try to figure out where to throw the ball. That stuff 100 percent helps us."
Madison Crouse reached on a bunt and Sophia Santos, who was on first, recognized that no one was covering third and took two bases on the play. Crouse went for second base and successfully stole the bag. An errant throw allowed Santos to score on the double steal, tying the game at one. Alyssa Mercier got caught stealing, but by forcing the Spartans to tag her, Potash scampered home for another run later in the inning.
"We're definitely being more aggressive [in the tournament]," Clary said. "That is something we've been talking about in practice. We haven't bunted much all year and successfully did it today."
Potash, nor the Generals, were satisfied with a nine-run third inning. Pittsfield added eight more runs in the fourth inning and that is when Potash decided to go nuclear. She started the inning with her second triple of the day and ended it with a three-run blast over the center field fence. Potash finished 4 for 4 with three runs scored and three RBI.
Three-run jack from Mia Pitash. Pittsfield up 17-1.Four innings in the books. pic.twitter.com/yAgM02Yj5b

— Jake (@JMendel94) June 18, 2021
"Mia was consistent [today] and she's been getting better and better," Clary said. "She is batting over .600 on the year."
In fact, she wasn't the only Mia to have a big day at the plate. Whether they're dubbed the three aMiagos, three Miasketeers or another nickname that is yet to be uncovered, it was another good day to be a Mia.
Potash, Mia Arpante and Mia Alfonso, Pittsfield's two-through-four batters, combined to reach base in nine of their 13 plate appearances. Lexi Sondrini singled three times and scored a run each time she reached base. Abby Lummus knocked an RBI double in the fourth and Santos earned three RBI out of the No. 8 spot in the lineup.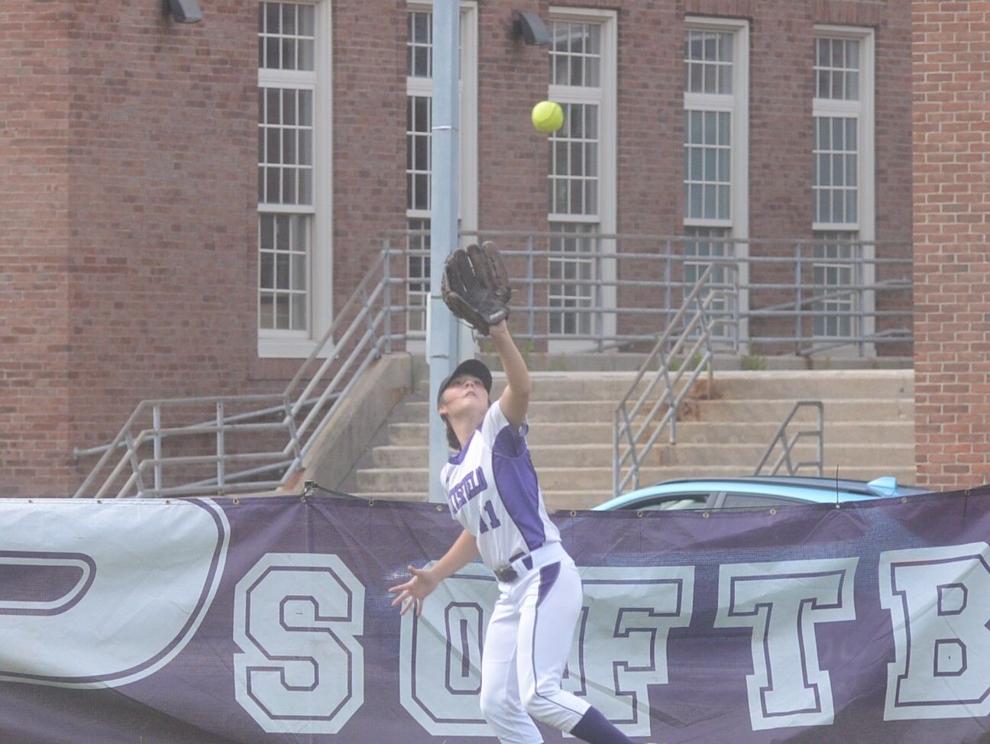 While the bats bashed, Bazinet was cruising early in the circle. She allowed just one run through the game's first four innings as Pittsfield led 17-1. The Generals made their fair share of plays in the field. Potash, playing in right field, threw out a runner at first. Sondrini covered plenty of ground in center to retrieve a fly ball to end the third inning with East Longmeadow threatening with runners at the corners.
The Spartans couldn't get anything going on the bases because of Alfonso's arm behind the plate, which forced runners to stay close to the bag.
Pittsfield hit a speed bump in the form of a six-run fifth inning by the East Longmeadow bats. Clary went to the bullpen and called on sophomore Juliana Johansen. She escaped the frame and guided Pittsfield the rest of the way, tossing two-plus innings and striking out four batters in the process.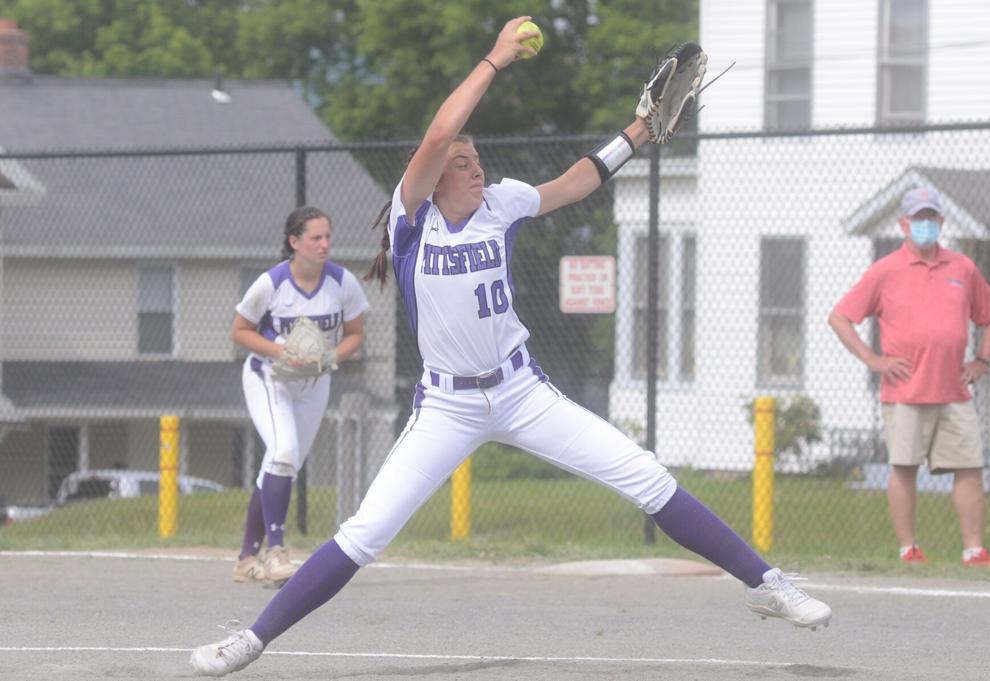 "Jordynn was throwing fine, but after some time off she was getting exhausted near the end," Clary said. "Juliana stepped right in, something she's done a couple times earlier this year."
The Generals had some time off before this game and it looks like it will be a few more days until they're back on the diamond. No. 1 Chicopee is playing No. 8 Longmeadow on Monday. The winner will play Pittsfield in the semifinals on Wednesday.
"[East Longmeadow] is a very good team," Clary said. "They play in a tough division and it is only going to get harder from here."
Potash echoed the thoughts of her coach when looking ahead to the next round.
"It is going to get harder," she said. "You just have to go in positive and whatever happens happens."
———
E. Longmeadow 001 060 2 — 9 12 4
Pittsfield 009 801 x — 18 17 4
Sares (2 1/3), O'Shea (3 2/3) and McTaggart. Bazinet (4 1/3), Johansen (2 2/3) and Alfonso, W — Bazient. L — O'Shea. 2B — EL (Ryan, O'Shea, McTaggart, Sares); P 3 (Bazinet, Lummus, Alfonso). 3B — P2 (Potash 2). HR — P1 (Potash).