Running can be therapeutic. So too, can competition.
Berkshire County's high school cross-country student-athletes nearly had to do without the latter this fall.
Running, though. That's something they never stopped doing.
"This year, summer training actually started early thanks to COVID. There was no track season, so I started early," Wahconah senior Haley Crosier said after a recent home meet. "I did have doubts. When I saw Pittsfield canceled, I just thought, 'Oh no!.' But it was just kind of, this is what you want, so keep working toward it. Run these miles, it's going to pay off no matter what, even if there's no season, you're still going to run."
Crosier is one of a handful of local seniors who were set to have big seasons this fall. However, even though she's got the opportunity to run races in a blue uniform one last time, she won't have a chance to go compete at a fourth-straight state meet.
Peter LaRochelle and Keegan Leach, senior stars at Monument Mountain, won't have a chance to defend their Berkshire North title and race with the Spartans for a Western Massachusetts crown.
Mount Greylock's Jackie Wells and Hazel Scullin have been a part of state championship teams during their tenure, and were runners-up last fall. Their senior year was setting up to be one final hurrah and a chance to get back on top of the Division II field.
"They're the ones I feel for the most," said Greylock coach Hilary Green. "Especially the girls who are thinking about running in college and won't have a set of results to show. But they've handled it amazingly.
"Our five seniors have taken on a different role, which is really leadership within the group, fostering the younger kids, making sure we still feel like one, cohesive team. I think last year, when they saw seniors not get a prom or not get graduation, they feel like anything that is given to them is a gift."
The gift of a chance to run, and to be a part of something beyond a Zoom call this fall is one these seniors haven't taken for granted.
"I think all of us are just so, so grateful to have this opportunity," Greylock's Scullin said. "That our school and Berkshire County have worked it out so we can really be with our friends after school. So we can exercise and be outside together.
"It's hugely important for our mental health."
Leach and LaRochelle have been able to push each other over their careers to hit the new PRs of this season, despite having to do so with limited fans cheering them on.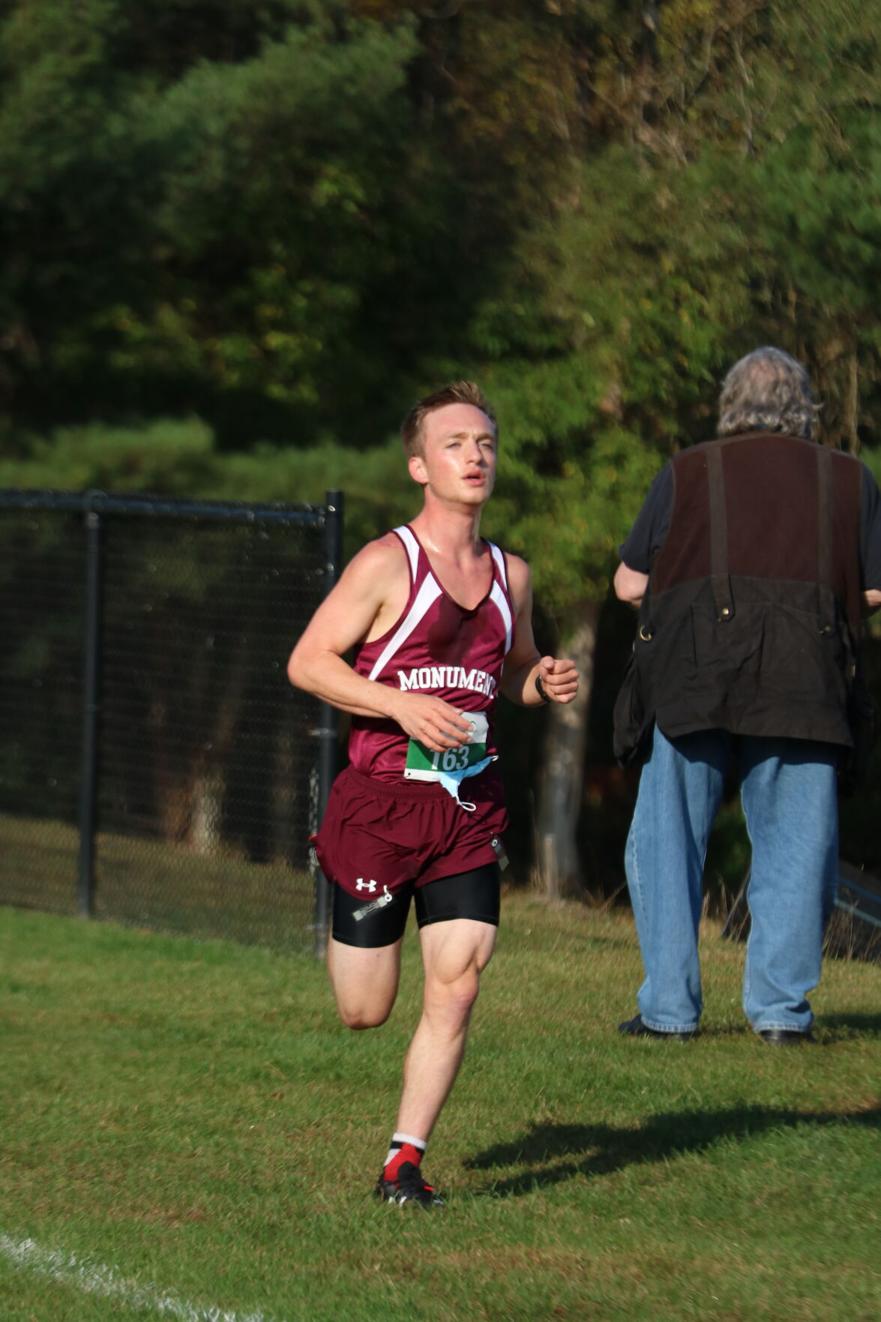 "No one knew what was going to happen," LaRochelle said of the lead up to the season. "It was clear you needed energy to move yourself forward. We've been working on giving each other that energy. We go into each race just as excited as we've always been, and just try to make it as real as possible."
For elite runners, this new waved style of starts has left little opportunity for chasing rabbits or testing your final kick. Crosier, who was ninth overall at the Western Mass D-I meet as a junior, finished a race a couple weeks ago nearly three minutes before any challenger. Afterwards, she said she's stayed focused on time goals, and knowing that the finish line is ahead and she's racing against the clock.
"She's handled it so well. We're really proud of her," Warriors assistant coach Aaron Udel told The Eagle. "She had high expectations for the postseason this year, which we won't have. She's been super positive. She's been getting some recruitment letters, and that has helped keep her motivated, but she's self-motivated as it is."
With reigning Western Mass. champion Lenox pressing pause and remaining hopeful for the Fall II season, the Monument Mountain boys have had to put a budding rivalry on the back-burner. The Spartans were third at sectionals last year, and Ted Collins' crew was eyeing improvement and a repeat ticket to states. While that has evaporated, the work to get there has kept their legs churning.
"Throughout the summer, we just had to keep plugging away, despite whether we thought it would happen or not happen, we just had to train like it was our last season," Leach said. "It puts a lot more importance on every race. Toward the end of the season, we'll treat those almost like a Western Mass. or a state.
LaRochelle continued to detail the mental games that uncertainty played with his team.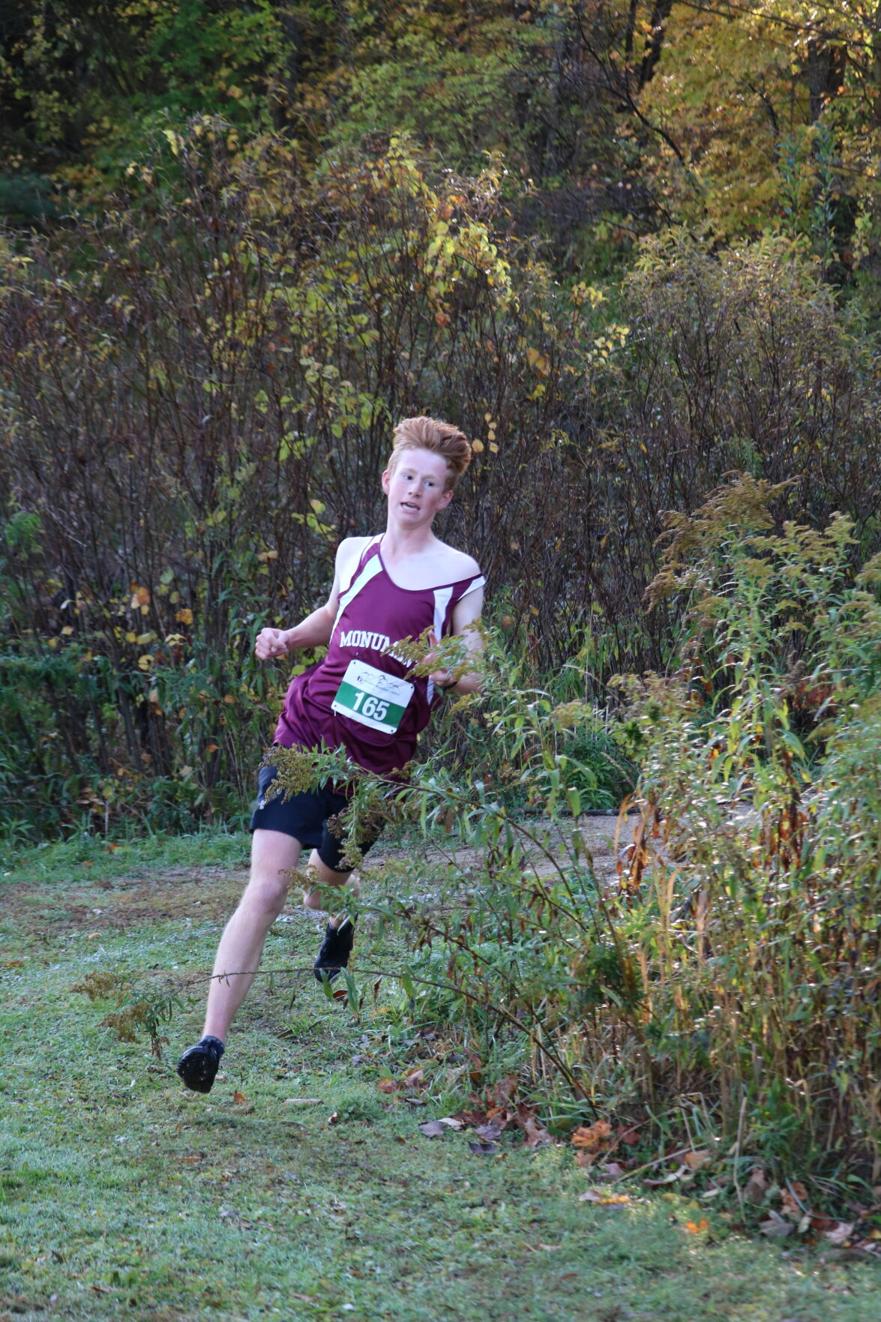 "Nobody really had that long-term look, or at least I certainly didn't. When we learned, probably middle of the summer, that the season was going to be very different, we were having meetings with coach Collins over Zoom," he said. "We went up and down between being optimistic, pessimistic, but ultimately decided, even though Western Mass is obviously the time of the year, and states after that is where you get the times you want to send off to colleges, nothing we can do about it. Work with what you've got, build that energy ourselves. It's about making every race as exciting as you can."
In that light, following a tie — or extra runner loss — earlier in the fall at Mount Greylock, today's return meet in Great Barrington should provide plenty of added motivation for the Spartans.
Similarly without Lenox or Pittsfield to challenge them, the decorated Mounties girls squad has had to pivot elsewhere to find motivation.
"At our captain's meeting at the beginning of the season, we decided that this season was all about having fun, being happy and being thankful," Scullin said. "Competition has never been weirder. It's really all about mental health right now. So much crazy stuff is happening, this is how we ground ourselves."
Her longtime teammate agreed.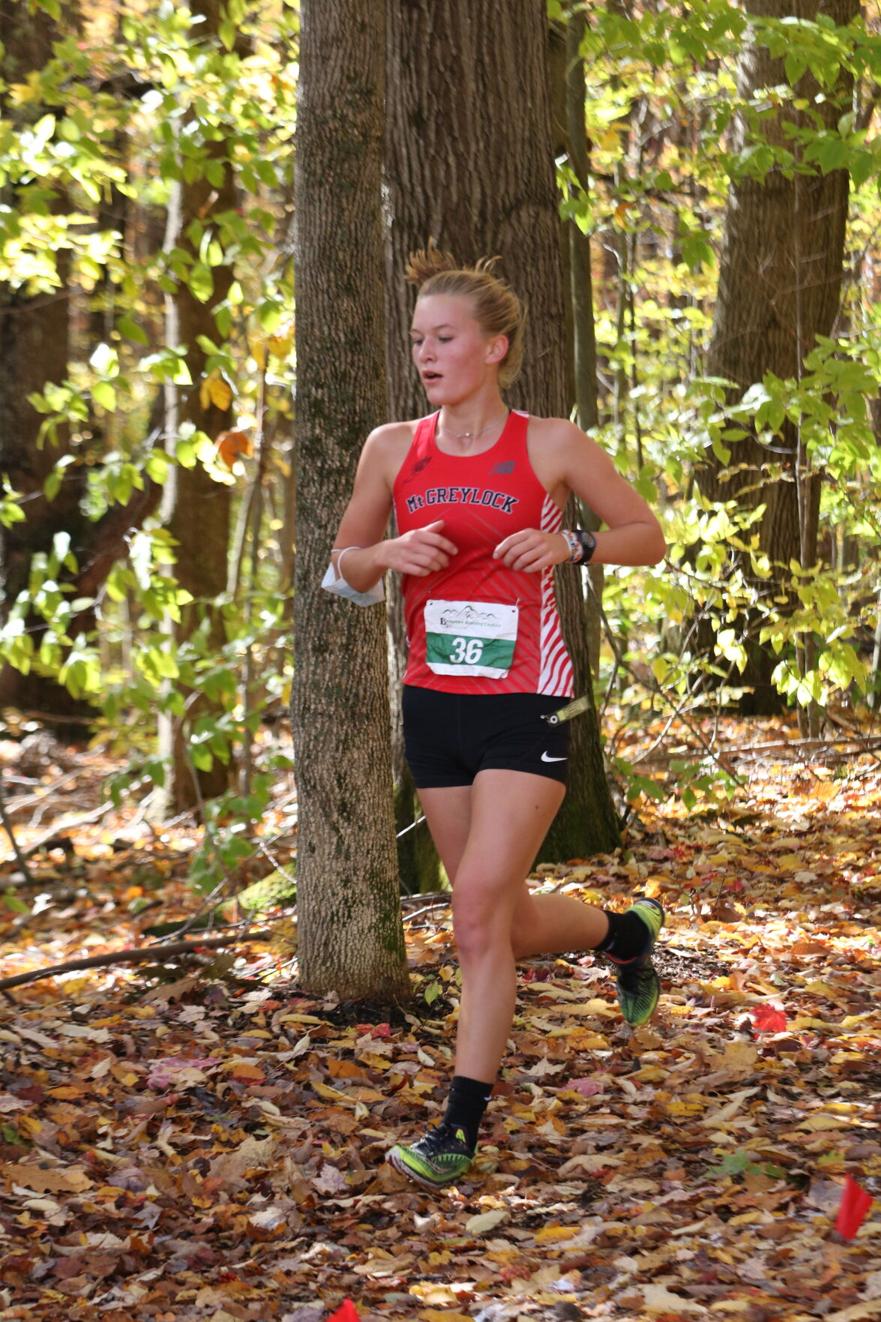 "We all came into the season just really grateful. We've used that in many ways to stay grounded," Wells added. "To have this team each day, each week, it's kind of one of the ways I'm feeling some normalcy."
The Greylock girls number in the 40s, including county MVP Kate Swann, a junior.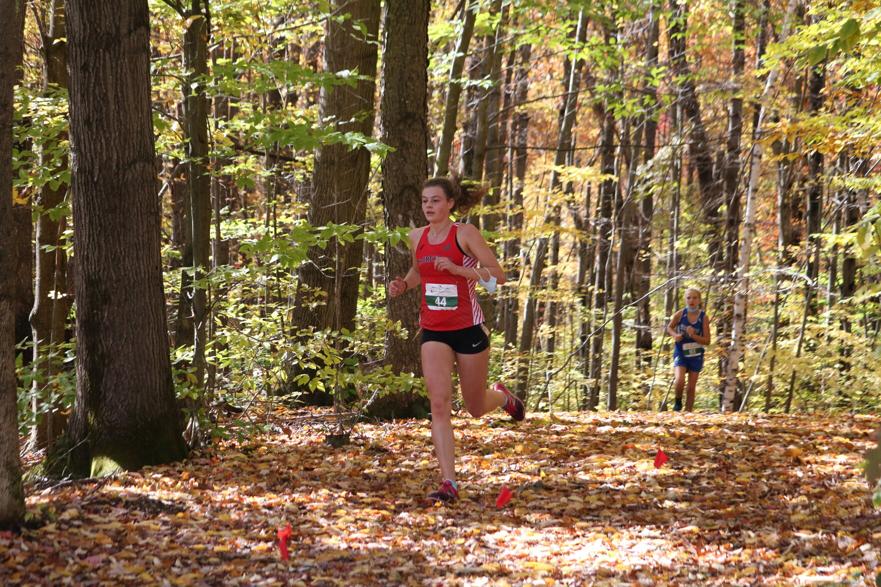 "The three of us are really good friends, so we were doing training together throughout the summer to stay in shape," Scullin said, adding that they brought other girls along, as long as everyone was comfortable and safe.
With a couple of meets remaining on the makeshift schedule put together by Greylock, Monument, Wahconah and Mount Everett, there are more opportunities for high schoolers to feel the release of running and competition. And while there'll be no medals, trophies or photo finishes at Stanley Park or Northfield Mountain, there'll be friends, fresh air and hills to conquer.
"I think mentally, the girls never thought there wouldn't be a season," Green said after dispersing her masked Mounties. "In some ways, I think, it feels more fun. It takes some pressure off from thinking we have to be peaking for the state championship. Now it's just run, and see how we do and try to improve every week.
"Be together, get away from screens and see each other face to face."