Monday night marked the start of the fourth week of Berkshire County's high school basketball season.
It also marks the introduction of Lee's boys and girls teams to the mix, giving the leagues six programs. Drury will shortly make seven, and Pittsfield and Taconic should be hot on the Blue Devils' heels.
From a getting-games-in standpoint, the month has been very successful. As for the on the courts, it's high time to take a quick look.
Games opened on Wednesday, Feb. 3 after a snowstorm delayed things a couple days. The Wahconah girls and boys teams swept visiting Mount Everett on a day that also featured the Warriors' Maria Gamberoni scoring her 1,000th career point.
The Wahconah girls are now 10-0 heading into tonight's matchup with Lee, in what will be the season-opener for Rick Puleri's squad. The Wildcats will try to do something nobody else has come within 20 points of doing, beat Liz Kay's crew.
Speaking of Kay, that 10-0 record also carried with it the 100th win of her tenure at Wahconah. The milestone came in a 56-10 win over Monument Mountain. With two wins since, Kay now boasts a career record of 102-41, including an 8-5 postseason mark. The Warriors won't get a chance to compete for an elusive Western Massachusetts Division III crown in 2021, but perhaps an upcoming game against MIAA D-II co-state champion Taconic is in the cards.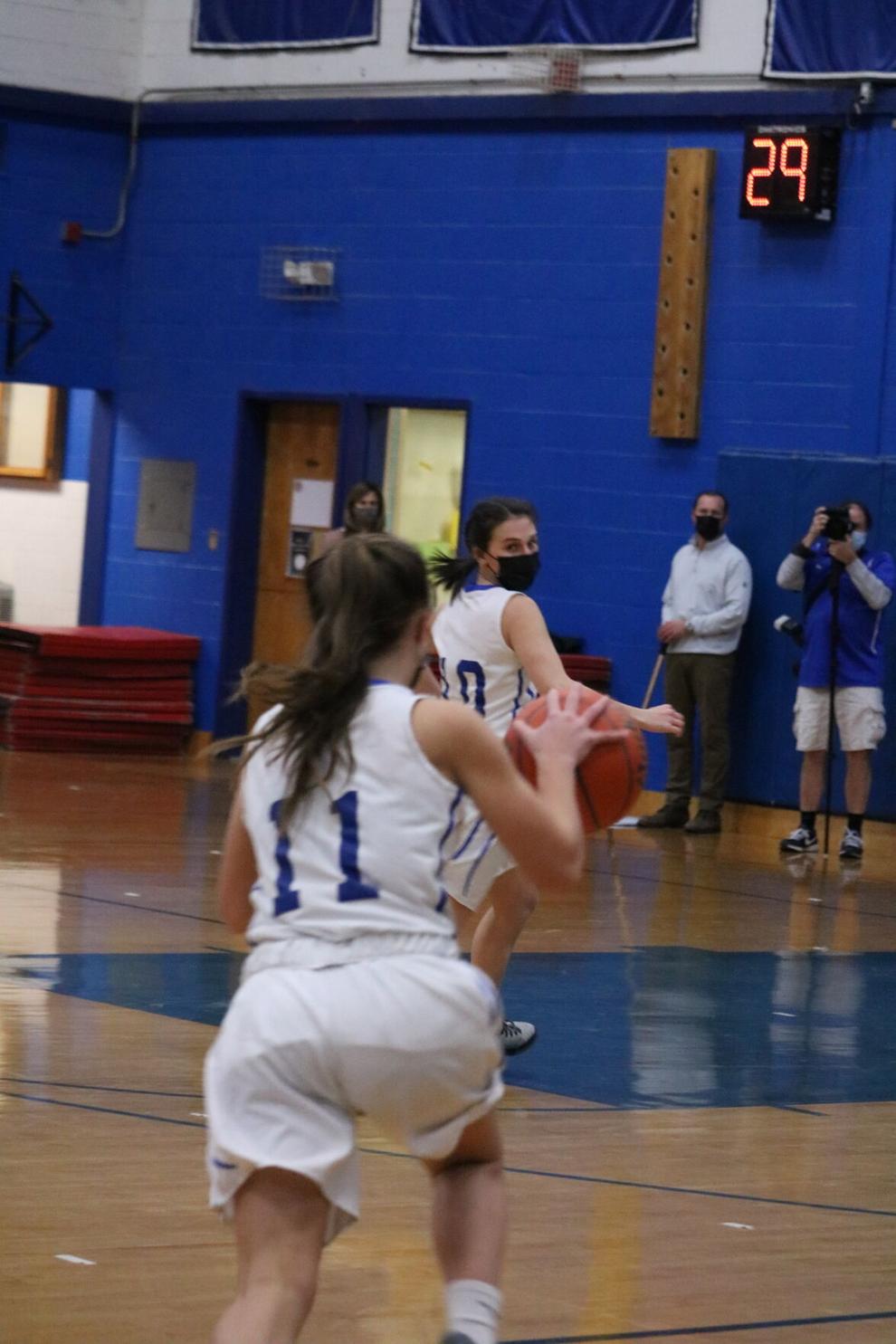 It's been a February chock full of milestones in Dalton, as boys coach Dustin Belcher joined Kay with his own 100th career win. Belcher took over the Warriors program for the 2013-14 season, and has since reeled off a record of 103-63, including the 6-4 mark — prior to Monday night's tilt with Lee — during this abbreviated season. His teams also own a 10-6 playoff mark, having made the tournament in six of seven eligible seasons. That included a title game in 2015, and a spot in each of the past four semifinal rounds.
The Wahconah boys just managed to hand Hoosac Valley its first loss during the return campaign for former and current head coach Bill Robinson. Robinson took his old job and hit the court running, and the Hurricanes were 7-1 heading into this week, tops among local teams.
Hoosac is led by junior guard Carson Meczywor, who tops the Berkshires in scoring with an average of 15.8 points per game. Mount Everett's Jack Carpenter is among the leaders, and owns the best individual outing with a 30-point drenching of Mount Greylock over the weekend. The senior is averaging 11 points per game. Those are two veteran ballers who much was expected of entering the 2020-21 campaign. The same could be said for Spartans junior Connor Hanavan, currently rocking 11.9 points a night, or Greylock senior Pablo Santos (11.3 ppg). Santos has canned a league-high 18 3-pointers this season, as the Mounties have been bombing away. Teammates Max McAllister (12) and Chase Doyle (11) are also among the leaders.
However, following a wild year that featured five active 1,000-point scorers and countless incredible individual efforts, there was going to be some room for new faces to take over the county's hoop landscape. That's just what has happened with the likes of Hoosac Valley's Frank Field, Monument Mountain's Khalil Carlson, Everett's Michael Ullrich and Wahconah's Brody Calvert, just to name a few.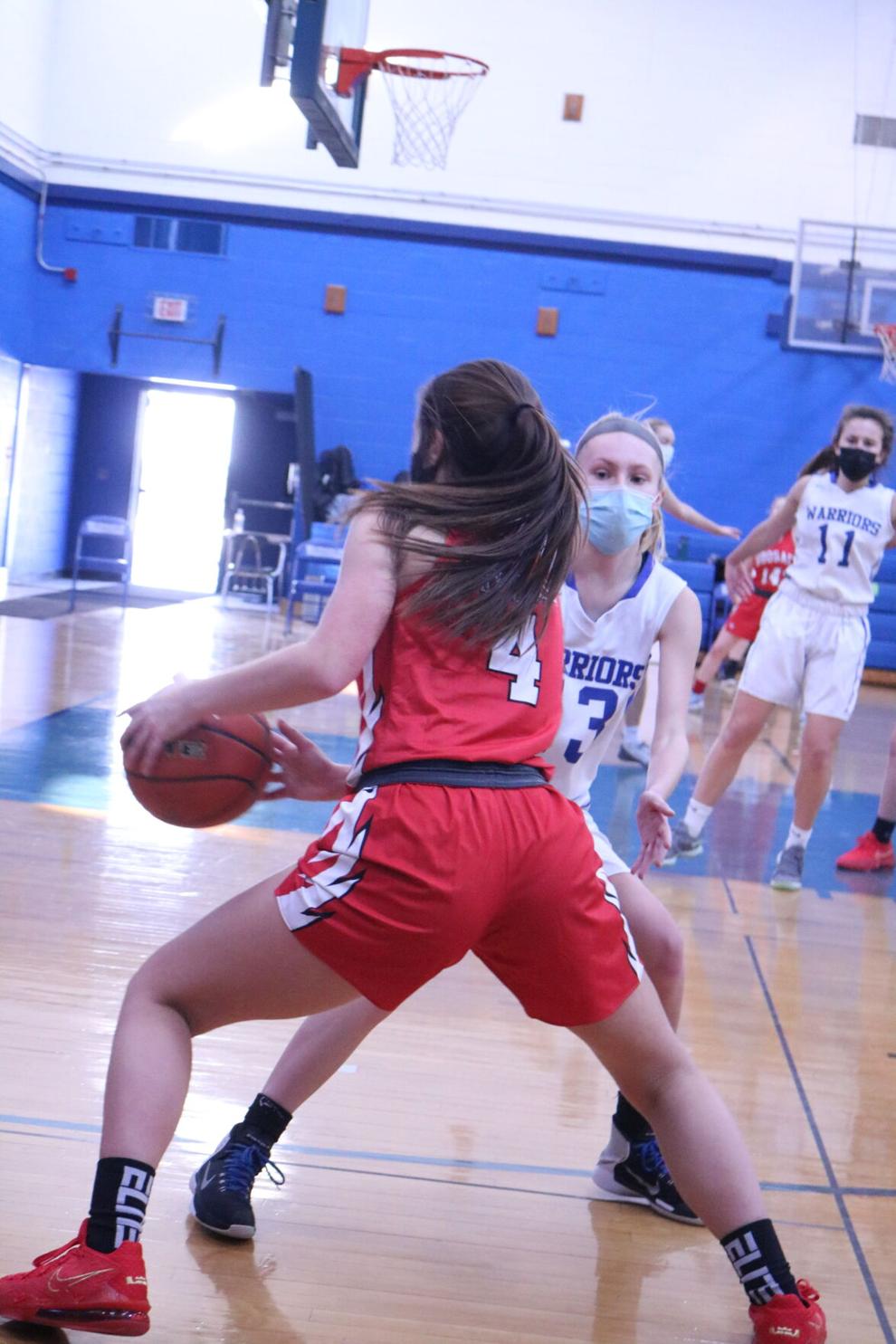 Carlson and Field, both freshmen, are slotted second and third on the county scoring leaderboard, respectively. Carlson has rocketed onto the scene to help fill the shoes vacated by superstar Dion Brown with the Spartans. He's leading 6-2 Monument alongside Hanavan and Caden Gidarakos (9.9 ppg) with 14.6 points per game. Field comes along as Izaha Stubbs graduated from Hoosac, and is filling it up with 12.4 points per game.
Meanwhile, Calvert, a sophomore, is having some big moments for a Wahconah team that only featured three returning varsity players. He's averaging 10.3 points per game, including a foul shot with no time left that delivered Belcher his 100th win over Monument earlier this month.
Ullrich made some noise in spurts last season as an eighth grader for Jowe Warren's squad, and is starting to grow and find his stroke on the varsity stage with a 25-point outing over the weekend and 9.8-a-night average.
On the girls side, some things were expected. Gamberoni is scoring at a 19.4-point clip, which puts her potentially just a couple games away from setting the Wahconah school record. She's at 1,183 and needs to clear Meghan Vaughn's 1,214. Gamberoni is currently 36th all-time in Berkshire County girls scoring, while Vaughn is 32nd.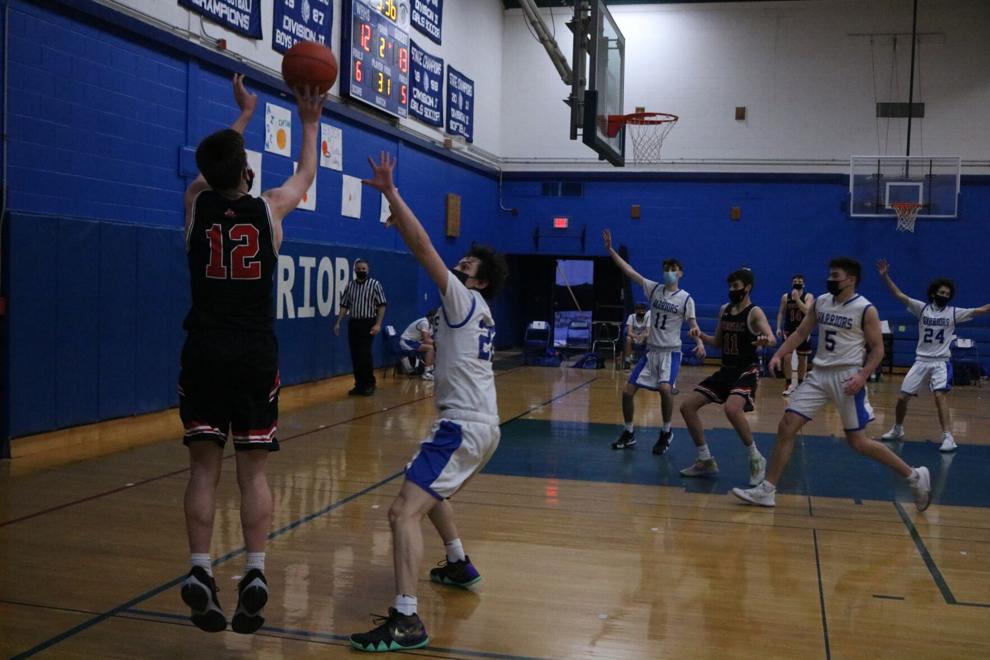 She hasn't been doing it alone, though. Fellow tri-captains Noelle Furlong and Morgan Marauszwski have given the Warriors plenty of punch. Those three are all in double-digits from downtown and have combined to hit 38 3-pointers. Newcomer Olivia Gamberoni is also averaging 7.7 points per game.
Elsewhere in the county, Annie Canales has stepped up in a predictably big way. After knocking in 27 triples through 24 games last season, she's racked up 23 3-pointers this month alone in helping the Hurricanes to a 5-3 record. Canales is averaging 13 points per game, second in the league.
Mount Everett has two girls clocking in with more than 8 points per game. Senior Makenzie Ullrich, a program stalwart, recently hung 25 in a win over Monument Mountain, and is averaging 8.2 a night. Meanwhile, teammate Emma Goewey is developing into one of the best young interior forces in Western Mass., averaging 8.8 points.
Speaking of physicality, Delaney Babcock is third in the county in scoring with 9.1 points per game, while Mount Greylock teammate Abby Scialabba is one of the hottest newcomers to the court and has notched 14 3-pointers in 9 games.
Natalie Lewis is another name that did spot work for Monument Mountain last season, but has taken her debut season by the reins and is averaging 8.3 points to lead the Spartans.
This story has been updated with a missing game between Monument and Mount Everett.