There is a schedule out there for the Saint Anselm women's basketball team, but it has not officially been released. That is all right for Peyton Steinman and Grace Guachione, as long as they get to play this year.
"It's been a little bit stressful and spirits have been low here and there. But, right now, we are practicing six days a week, lifting three days a week," Steinman said. "We're going full-time now. Since that has been happening, me personally and a lot of my teammates have been feeling much better about the season happening. It's a good sign that we're able to do this."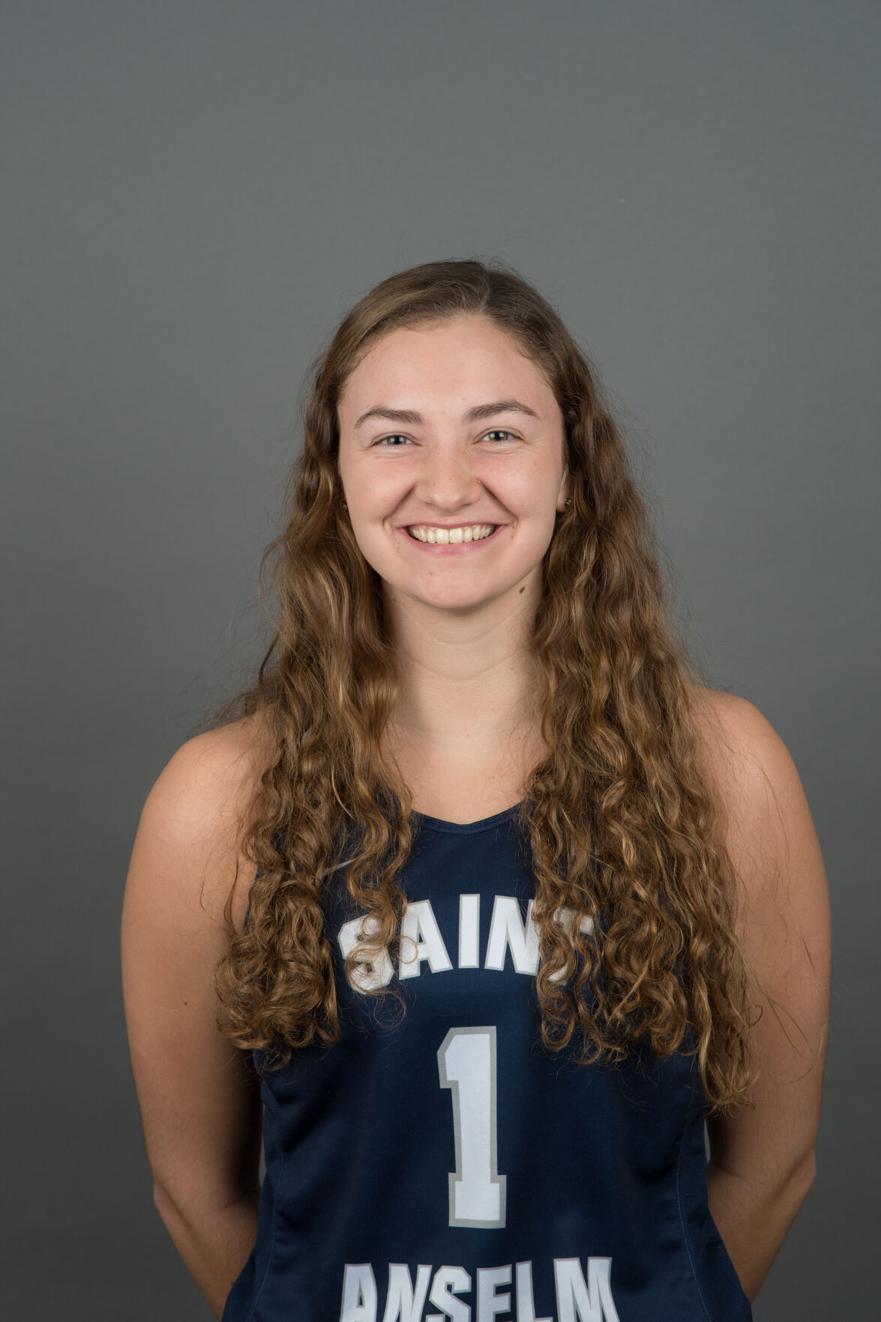 Steinman and Guachione, both rising senior guards at the Manchester, N.H., school, are both on campus with their teammates. Both athletes say they have been taking a combination of in-person and on-line courses. The Hawks players have been working out daily with head coach Corey Boilard and his staff.
"Things are going really well," Guachione said. "We are kind of taking it [day by day] in terms of what we're able to do on campus. It feels pretty normal, other than the masks. I currently take three classes. We have practice every day now except for Sundays. We are tested once a week and everything is going well."
As to the schedule for the coming season? It hasn't been officially announced, but the players and coaches know what's on the agenda.
"We are only playing 'our side'" of the conference, Steinman said in an interview with The Eagle. "That means Stonehill, SNEU [Southern New Hampshire], Assumption, St. Michaels. The winner of that side will play the winner of the other side in the Northeast-10 championship."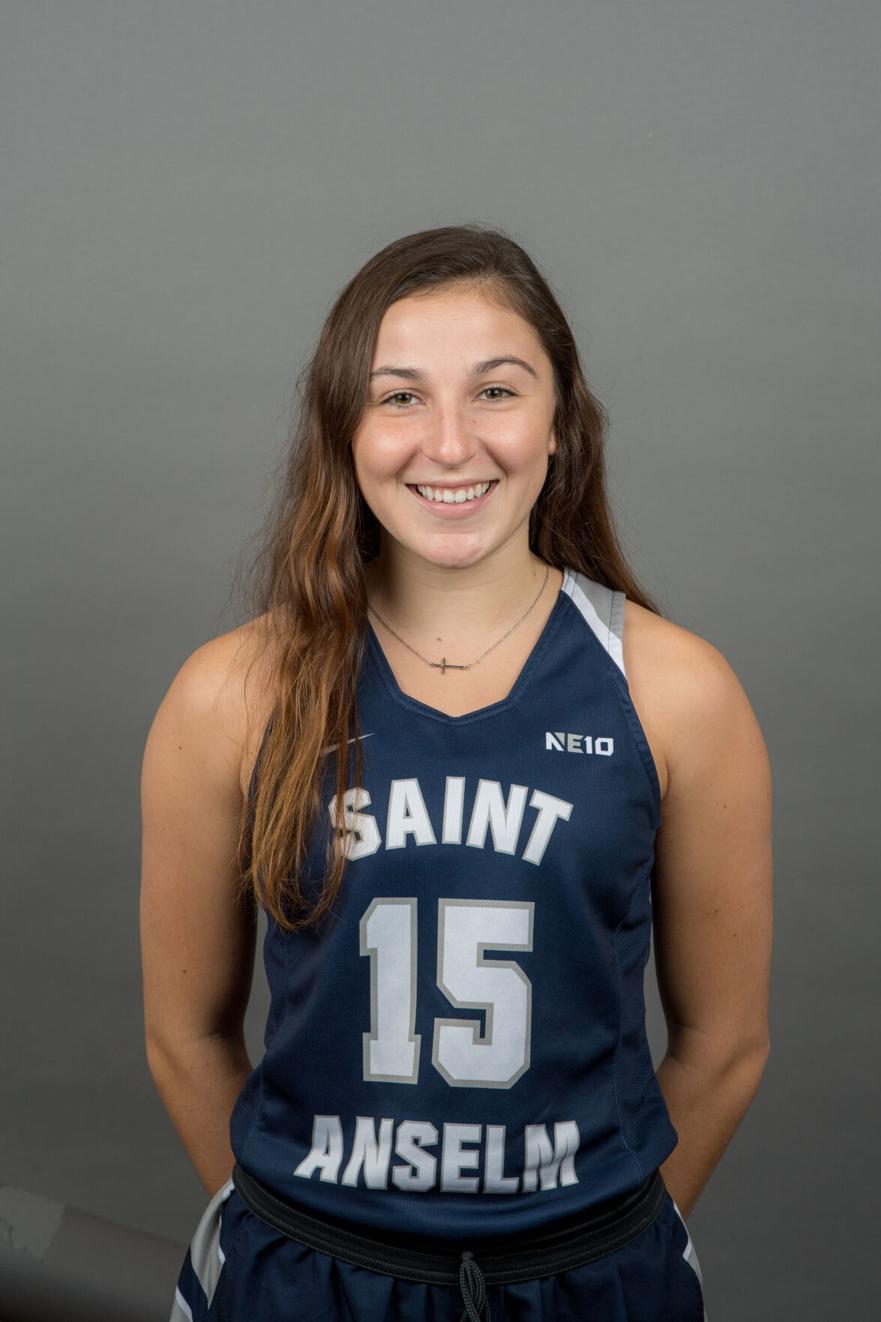 It also includes perennial power Bentley, and Franklin Pierce. The teams all make up the Northeast-10 Conference's Northeast Division. Games could start sometime in early January.
That means no games in Albany, N.Y., against Saint Rose or in Springfield against American International. Those teams play in the conference's Southwest Division, along with Le Moyne, Adelphi, New Haven, Pace and Southern Connecticut.
Saint Anselm finished its 2019-20 season with a 21-8 record and a runner-up award in the Northeast-10 Conference Tournament. The Hawks were due to travel to conference rival Adelphi to play in an eight-team NCAA Division II Regional. Third-seeded Saint Anselm was supposed to play NE-10 foe and No. 6 seed Le Moyne, when the COVID-19 pandemic forced the NCAA to cancel all postseason tournaments. Stonehill was the No. 2 seed in the NCAA Tournament.
It will be a somewhat different looking Saint Anselm team in 2020-21. The Hawks graduated All-American Shannon Ryan last spring. Ryan, a 6-foot-4 center, was a first-team selection on the WBCA and D2CCA All-America teams. She graduated as the school's all-time leading scorer, and had a 23-point per game average last year.
"We thought we had a very good chance of winning last year. We had a very good team and a very good senior class," said Steinman, who was an All-Northeast 10 first teamer. "I know, losing Shannon Ryan is a very big loss. We've shifted our offense this year. It's more dribble-drive and guard play. We're kind of running small ball, which is something we're not quite used to. But it's something that touches on a lot of people's strengths, which is huge for us."
Steinman, at 19.6 points and Guachione at 8.7 points, are the top returning scorers for the Hawks.
"I think Coach was really clear about how he wants the offense" to go, Guachione said. "You know that I like to play fast, a fast-paced game. It perfectly fits with the style of play that I prefer."
The NCAA has granted winter sport athletes in all three divisions an extra year of eligibility. So, if there is a season, both Steinman and Guachione — who are seniors — could come back next year and play again. Or they could take that extra year and apply it at another school.
"Just having the opportunity and the option right now, is something I'm seriously grateful for," Guachione said. "I don't know what I want to do yet. In terms of grad school, just having that on the table is something that I'm really grateful for."
Both Guachione and Steinman say that they wouldn't be certain if they would go elsewhere or play another year at Saint Anselm. Much would be determined by what the two women do for graduate school. But like Guachione, Steinman said she is happy to have the option.
"I think that's an amazing opportunity," Steinman said. "There's obviously a lot of factors to consider when making that decision, but knowing that's a potential opportunity for me and my class is huge.
"Obviously, we all want to play together. To get another year, especially after missing the playoffs last year, is very big."