The numbers are surprising, even to Wahconah girls soccer head coach Meg Smith.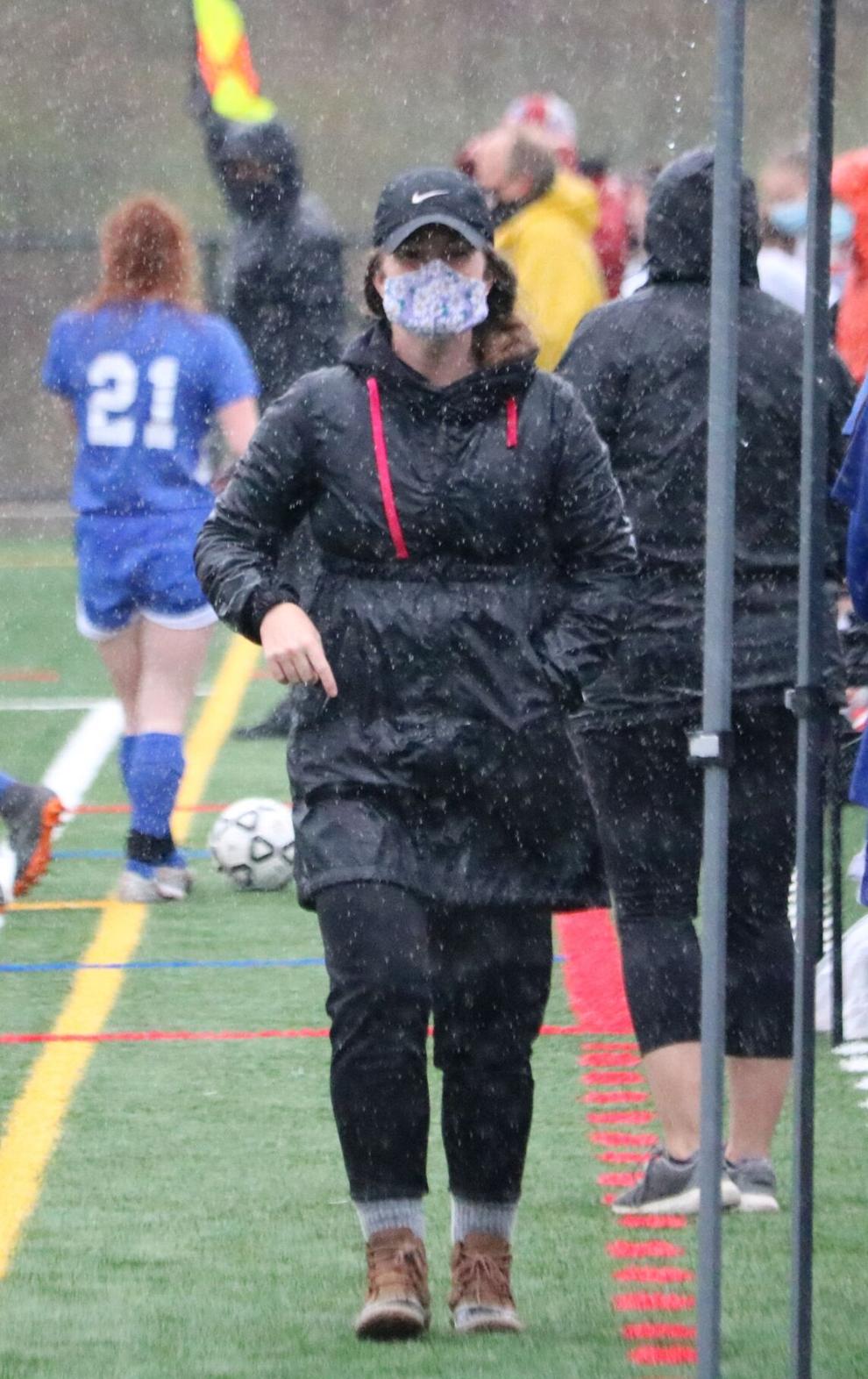 She's been there, on the sideline for each and every one of the Warriors' games over the past five seasons, but was still taken aback.
After defeating Mount Greylock 2-0 in Sunday's Berkshire North championship game, Wahconah completed an unbeaten 2020 (Fall II 2021) season at 12-0-1. But that wasn't what was so jarring. Nor was the fact that, by The Eagle's tabulations, the Warriors haven't lost a game to a Berkshire County foe since Nov. 7, 2017. Monument Mountain advanced by Wahconah in the 2017 Western Massachusetts Division III quarterfinals by a score of 2-1.
What struck Smith most, was the fact that during this stretch of games, local opponents had only scored on the Wahconah defenses 14 times. During Fall II, Wahconah tied Lenox 1-1 and beat Greylock 2-1 twice during the regular season, and then knocked the Millionaires out of the semifinals 6-1 on Friday. Otherwise, all shutouts.
For perspective, the Warriors were 10-0-1 against the county in 2018, and 8-0-4 in 2019. A three-season record of 30-0-6 against league competition, or 36 consecutive games without a loss. The program is inching closer to the level of dominance Pittsfield High displayed during the years of former coach Andy Waluszko's "LG Nation." Those Generals teams boasted a string of 49 straight games without a loss into 2015, but even then, PHS was a Division I team rolling through mostly smaller Berkshire County adversaries.
"It's a super athletic class," said an effusive Smith, pointing out the unbeaten Wahconah girls basketball team in the winter, and their simultaneous Berkshire North champion volleyball team. "These particular girls are just die-hards. They love soccer, and we've formed a really great bond."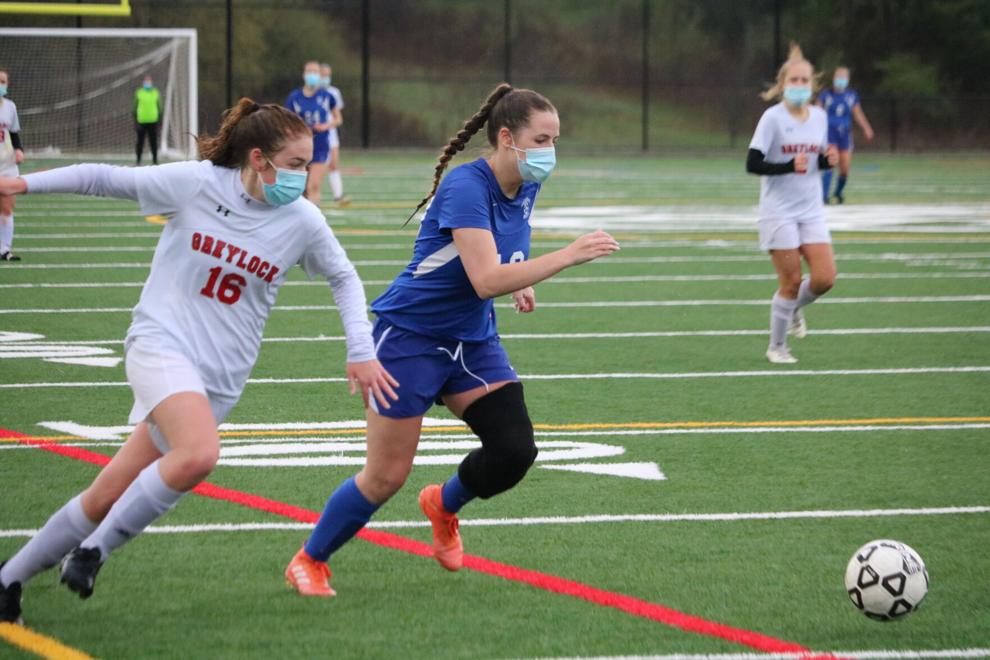 Of the 14 seniors, only three — Chloe Accardi, Sadie Anderson and Noelle Furlong — have been on Smith's varsity team their entire careers. Anderson scored the opener in the title game on Sunday. The other 11 moved through the program and came up from junior varsity when spots opened up, all the while learning from those who came before. It's how Wahconah has managed to string together this run of dominance, particularly on the defensive side of the ball.
"I did implement my own version of a flat back defense in 2016. It's a little like what they play at MCLA," said Smith, who played alongside assistant coach Dani Weber at MCLA for coach Deb Raber. Smith took over the Wahconah program in 2016.
But for Wahconah, the system is only a small part of it. The team is so strong defensively quite simply because everybody does it. The discipline starts on Day 1 of practice, with an entire roster cycling through before the coaches pick their back line and flesh out the rest of the field. Up on the attack, they know what the defense is doing, and they know if they're needed to fill in on any given sequence. Goal-scorers like Furlong or Hannah Bowlby are just as likely to be seen making a stop on the back line as defender Vienne Peltier, and one could constantly confuse the Mazzeo seniors, attack Nicole and fullback Maggie.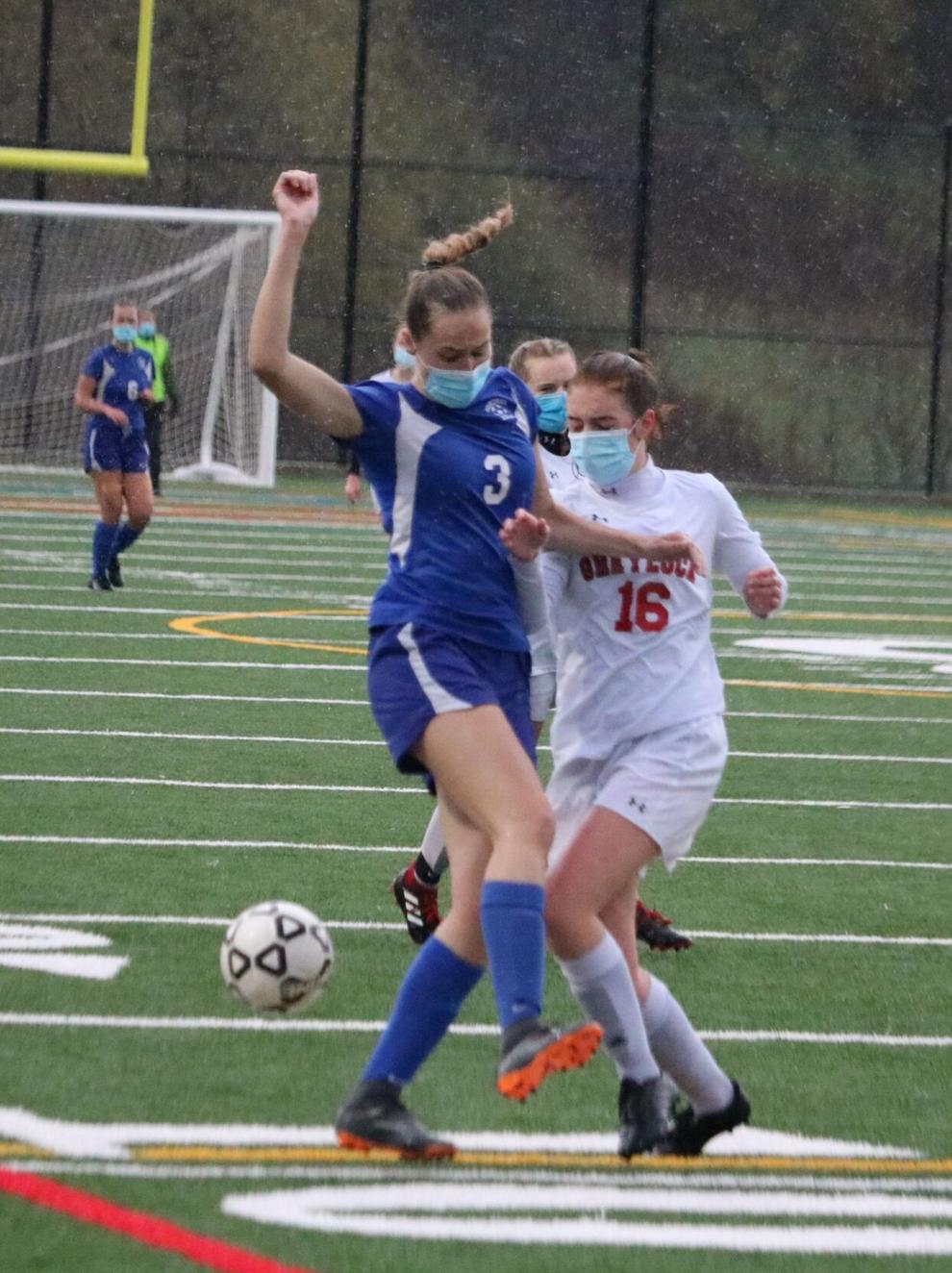 "They watch and learn from the people who have been doing it," said Smith, who said she will check in with the communities' youth program and visit with the JVs as well. As an elementary school teacher in the CBRSD system, she has prior relationships with most who come out for the soccer team once they hit high school.
That is what has allowed the Warriors defense to stay so strong as big names like Ashley Zink, Lily Pudlo, Abby Wells and Michaela Moncecchi have matriculated out of high school in recent years. Senior Julia Trager said after Sunday's win that she and fellow defensive starters Jilly Cote and Maggie Mazzeo had been playing together for years. That allowed the Warriors to not miss a beat when Wells, a two-time Eagle All-Stars Defensive Player of the Year graduated last spring.
The work actually begins before Day 1, according to Smith, a fact she credits the players with entirely.
"They set the stage with their offseason work. They have a calendar with assignments, so come fall, we're playing legitimate soccer right away," she said. "First day, we get right into it with all the strategic work. They are in shape by the time they get here.
"They just work so hard."
That effort level has had a contagious effect on the program as class after class of girls begins cycling through. The next group embraces the challenge.
The challenge will never be more than this coming offseason, though, as 14 girls leave Wahconah for graduation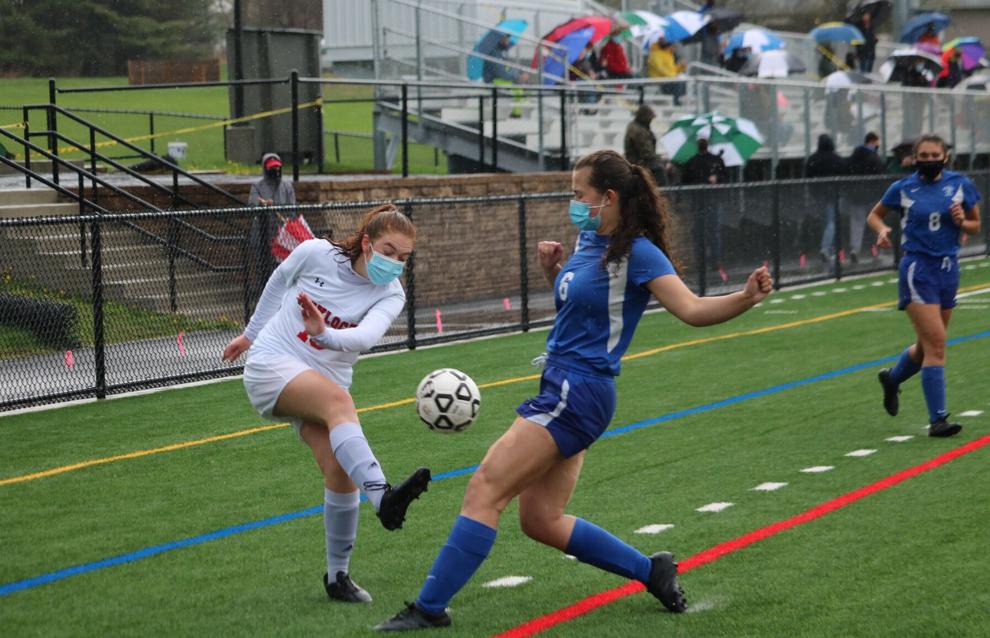 While the program has become something of a staple, there is no arguing that this was a special group. The pandemic stole a normal season from them, and all 14 are unfortunately left wondering what could've been if they found themselves back in a Western Mass. tournament. But as the saying goes: You can only play the games they put in front of you. Chloe Accardi, Noelle Furlong, Sadie Anderson, Julia Trager, Jilly Cote, Maggie Mazzeo, Nicole Mazzeo, Maria Gamberoni, Morgan Marauszwski, Catie Ronayne, Hannah Bowlby, Kelly Anderson, Vienne Peltier and Abby Clayton did that, and they beat all comers.
When you're champions, there are no qualifiers.
This story has been updated.