Photos: Taconic vs Taconic Hills Swim Meet
Taconic competed against Taconic Hills at the Pittsfield YMCA on Wednesday.
To purchase photos click here
The Taconic swimmers hosted Taconic Hills in a relatively small meet on Wednesday afternoon.
The girls captured a close 55-48 victory. Meanwhile, the boys swam unopposed, winning 86-0.
Stevie Zuccalo won the 50-meter freestyle (28.98) and 100-meter freestyle (1:10.41) — the day's only two boys events to feature three swimmers.
For the girls, Mia Bencivenga, Mia Zuccalo, Alissa Schettini and Autumn Lewis set the tone by topping Taconic Hills by 13 seconds in the medley relay, the day's first event.
Lewis won the 100 freestyle (1:29.13) and Mia Zuccalo captured the 100 breaststroke (1:24.75). Bencivenga took gold in the 500-meter freestyle (4:57.93) with a time that qualified for the MIAA Division II state meet.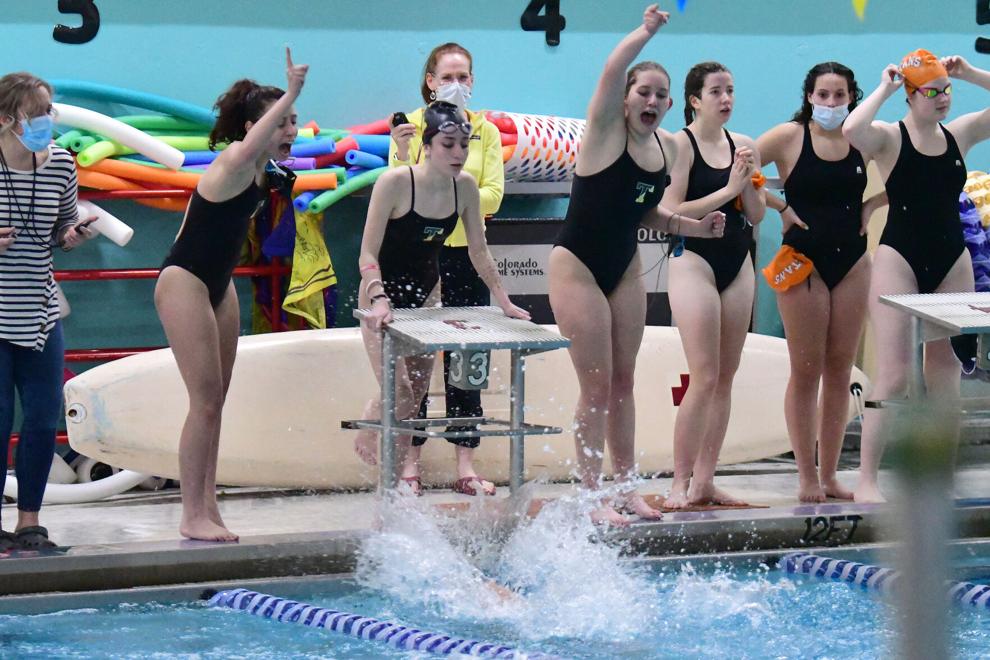 THS led by just three points heading into the 400-meter free relay.
Schettini, Bencivenga, Kaitlyn Millette and Zuccalo swam a 4:52.66, outscoring Taconic Hills 8-4 in the event and solidifying the win.
Taconic will host Mount Anthony on Friday.