PITTSFIELD — It's been a while since high school baseball games were played in Berkshire County. But who's counting?
"It felt great. It was the first time in about 600 days or more that we have been back in a Taconic uniform," Taconic third baseman Brendan Stannard said. "It felt great to get out there with the boys, and catch a dub against the rivals."
The season-opening baseball game went to Taconic by a 6-1 score over Pittsfield Thursday afternoon. The game was played at Reid Middle School, providing a footnote to the day's contest. Clapp Park was not ready for play because the fence that runs from the third-base line to center field had not been installed. Coaches, players and ultimately spectators did not know where the game was going to be played until mid-afternoon.
And while nobody seemed totally pleased with the circumstances, getting the game in was an accomplishment.
"At the end of the day, it's good that the kids were able to get out here and play a game," Pittsfield coach Seamus Morrison said.
In some openers, teams are on point from the first pitch. In others, the teams looked like they had never seen a bat and a ball. This game fell somewhere in the middle.
Each team committed an error, Taconic coach Kevin Stannard lamented his team missing some signs while Morrison said his club made several mental mistakes, and the Pittsfield pitchers gave up nine hits and walked six in seven innings.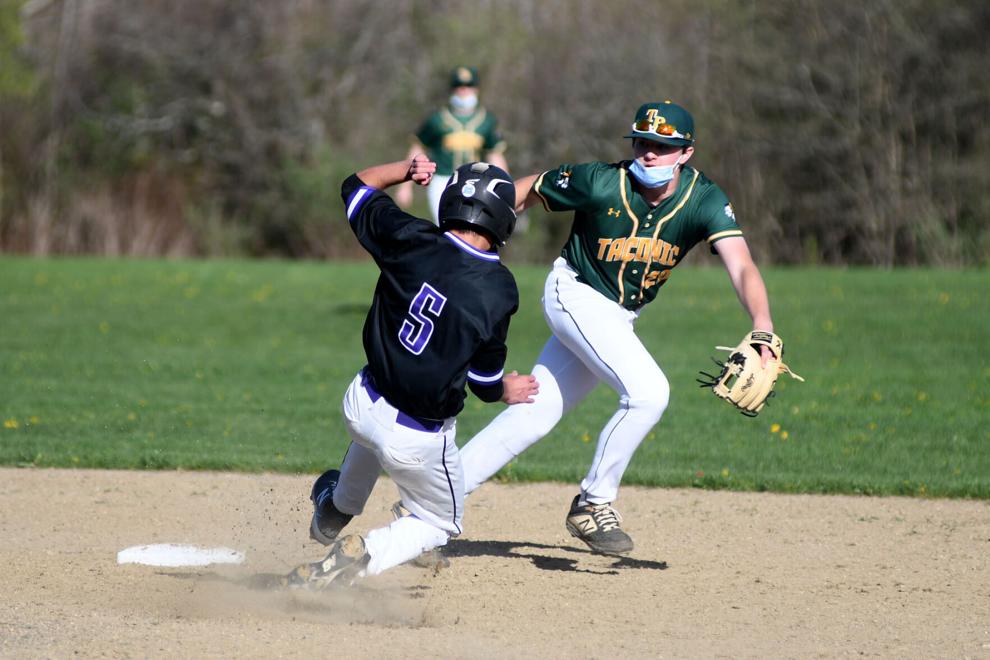 "We really haven't been outside. We've been using The Infield a lot and our field was kind of underwater. It's the early season. It's hard. You're playing your crosstown rival," the Taconic coach said. "Just glad to be out right now."
Taconic gave up a first-inning run with two outs. After Luke Mele led off with a walk, Taconic starter Anton Lazits struck out Mike Grady and Owen Kroboth. An error by second baseman Adam Lazits on what would have been an inning-ending ground out was followed by an RBI single off the bat of Chase Racine. Anton Lazits struck out Eddie Mullin to end the inning.
Taconic sent 10 batters to the plate in a four-run, six-hit top of the third inning. The inning started when Leo Arace hit the first of his two triples in the game. Right fielder Mullin ran a long way, but could not bring it in. By the time Arace came up again, the four runs were scored. Adam and Anton Lazits both had RBI singles in the inning.
"I think that's the resiliency of having some older kids, some older leadership. One run's not going to bother us," Kevin Stannard said. "If one run beats us, then the other team, we tip our caps to them."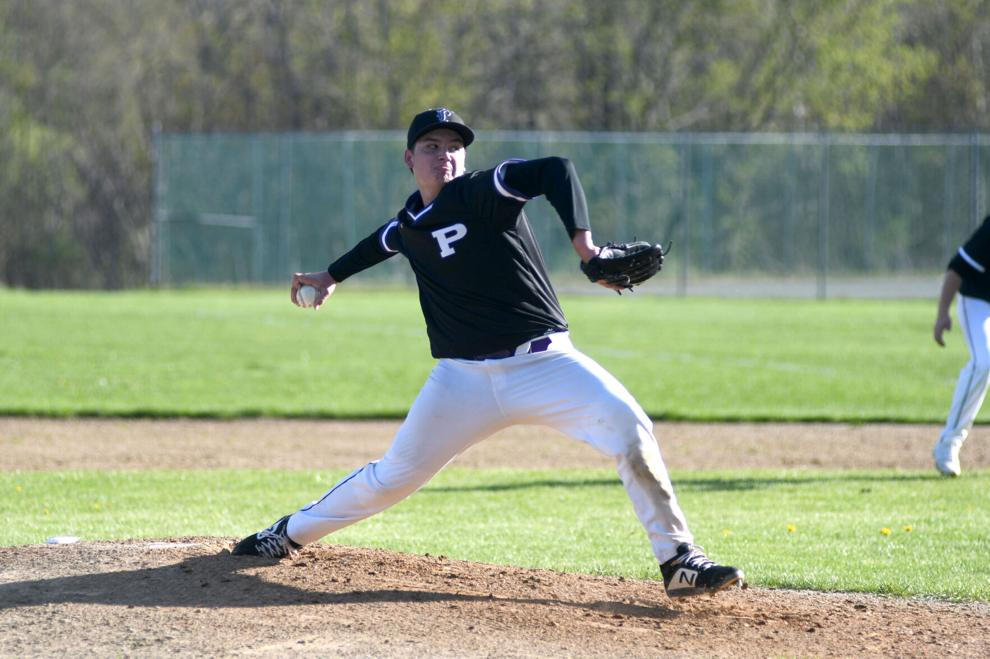 The line on Anton Lazits was one unearned run on two hits in four innings. He struck out seven and walked four in a performance the Taconic coach said was not a particularly sharp one for the Columbia University commit. In fact, of the 19 batters Lazits faced, he had first-pitch strikes on only seven of them.
Due to pitch count rules, his day on the bump was done after four. Taconic relievers Sam Sherman and Matt Lee were perfect after that. Sherman went six-up, six-down in his two innings of work while Lee struck out the side in the seventh inning.
Pittsfield's Christian Marchbanks scuffled on the mound as well. The PHS starter did set the side down 1-2-3 in the first, but threw 20 pitches to do that. After the four-run second inning, the right-hander was up over 50 pitches. Like Lazits, Marchbanks' day was done after four innings. He gave up four runs on seven hits, walking three and striking out five.
———
Taconic 040 001 1 — 6 9 1
Pittsfield 100 000 0 — 1 2 1
Anton Lazits (4), Sam Sherman (2), Matt Lee (1) and Leo Arace. Christian Marchbanks (4), Conor Lavino (3) and Owen Kroboth. W — Lazits. L — Marchbanks. 2B — T: Adam Lazits. 3B — T: Arace 2.