NORTH ADAMS — After a slow start to the season, Taconic softball is working on a complete 180.
Wednesday, a 14-2 win over previously undefeated Drury, marked the second win in two nights for coach Jaclyn Candelet's young roster as it continues to learn on the fly.
"I think we are growing and getting better as a team," said Bella MacDonald, who holds down first base for Taconic (3-3). "I think this game really showed how well we can play as a team and come back from our mistakes."
Rylee Paronto and Anna Bongini began the game with back-to-back singles to get Taconic started on the right foot. With two outs and Bongini stranded at third, MacDonald smashed a triple for the team's first run.
Leena Schettini followed with a single to plate MacDonald, giving the Green and Gold a 2-0 lead with half an inning in the books.
Walking into the circle for the first time with the lead is a luxury pitchers rarely have and Paronto didn't take the early advantage for granted. Taconic's pitcher kept the Blue Devil bats in carbonite, holding them hitless until Caroline Cellana drove a triple in the fifth inning.
Drury plated a run in the frame, making the score 6-1, but Taconic answered right back with a five-run top half of the sixth inning.
NeVeah Smith got things started with a single and Paronto knocked her home with her second hit of the game. Paronto finished with a team-high three runs batted in out of the leadoff spot and was one of five Taconic batters to record multi-hit games.
Hitting cleanup, the only time MacDonald, who finished 2 for 5 and scored three runs in the process, walked up to the plate without runners on base was was the fourth, in which she led off to begin the frame.
"It gives us a strong start when [the top of the lineup] gets on base," MacDonald said. "It gives you a bit of confidence when you go up to the plate knowing there are runners on base."
Cellana had two hits atop the lineup for Drury (4-1) and Mackenzie Dobbert smacked a double in the sixth inning, later scoring on a passed ball.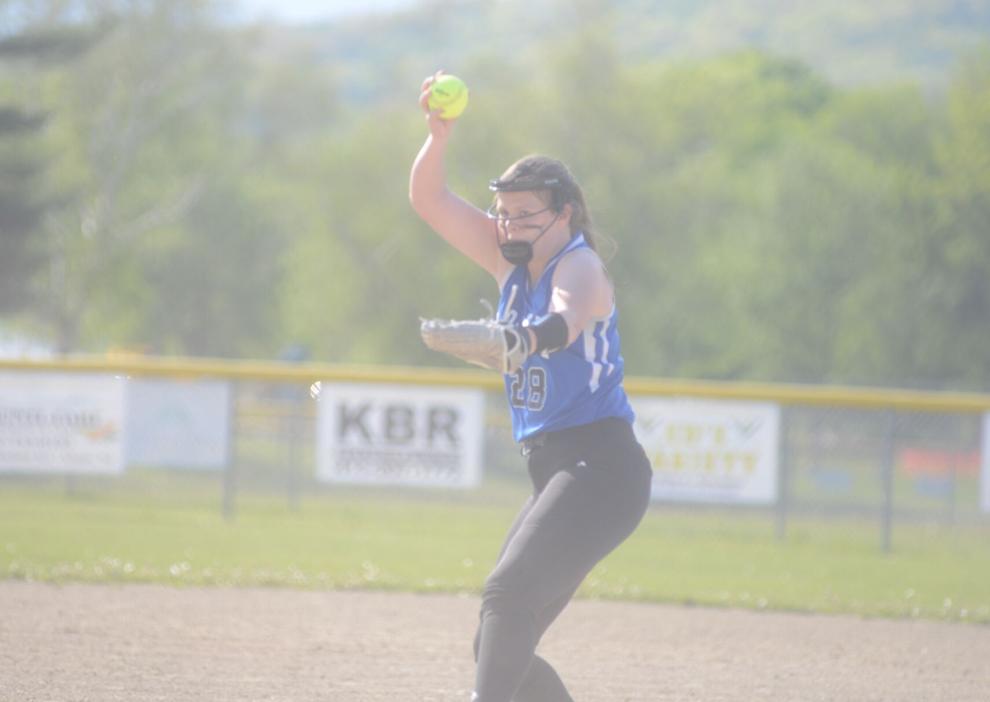 "The scoreboard doesn't show how hard our girls worked," said Michelle Darling, coach of the Blue Devils. "Hats off to my two eighth-grade pitchers and my freshman catcher, we're pretty young and rebuilding. To play a game like this against a school like Taconic, I am not unhappy.
"They did a lot of team building, picked up each other tremendously, showed heart and didn't give up."
Olivia Perry started for Drury and struck out two batters in her five-plus innings of work. Meanwhile, Paronto struck out nine batters, allowed just five hits and both of Drury's runs went down as unearned.
Each team will have until Saturday to rest up. Drury has a shot to get back on track at home against Mount Everett. Taconic will look to keep riding the lightning at Hoosac Valley.
"We just need to keep our heads up, especially when we make mistakes," MacDonald said. "We just need to keep playing, one mistake doesn't mean the game is over."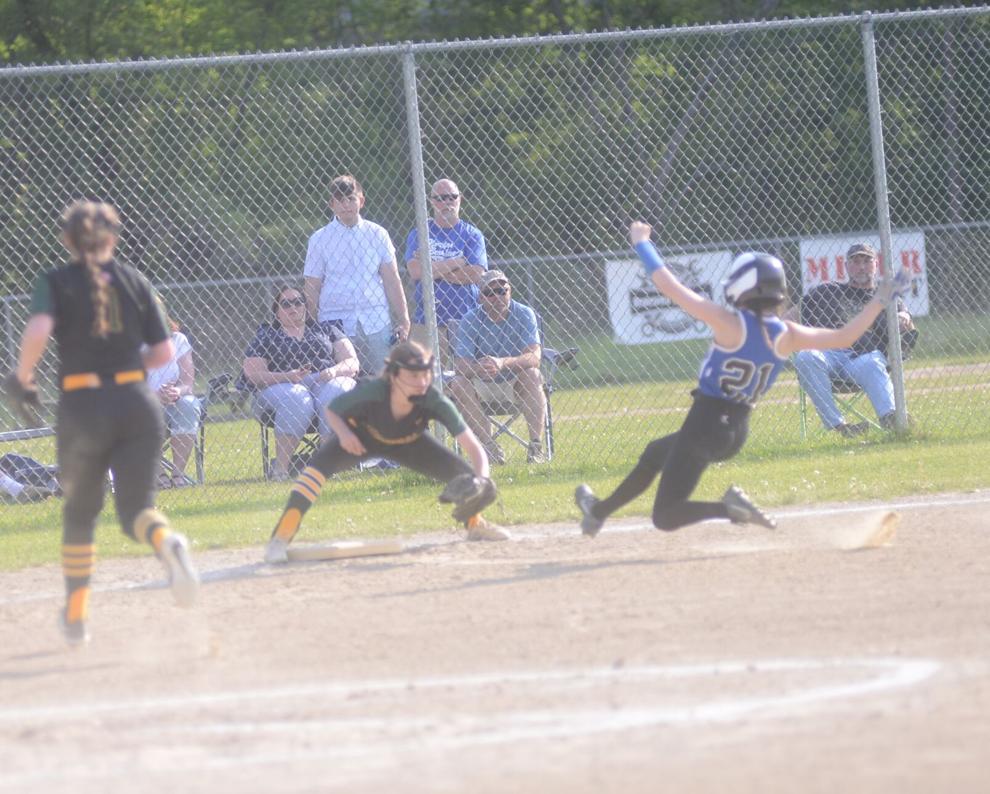 ———
Taconic 200 405 3 — 14 12 1
Drury 000 011 0 — 2 5 3
Paronto, Schettini and Donovan. Perry (5 2/3), N/A (1 1/3) and Bishop. W — Paronto. L — Perry. 2B — T 1 (Bongini), D 1 (Dobbert). 3B — T 1 (MacDonald), D 1 (Cellana).