WAYLAND — It was wet and cold, and ultimately a rough day for the two Berkshire County golfers competing in the MIAA state Division II tournament.
Neither Western Massachusetts champion Pat McLaughlin of Wahconah, nor runner-up Nate Murphy got close to eventual champion Max Hampoian of Austin Prep.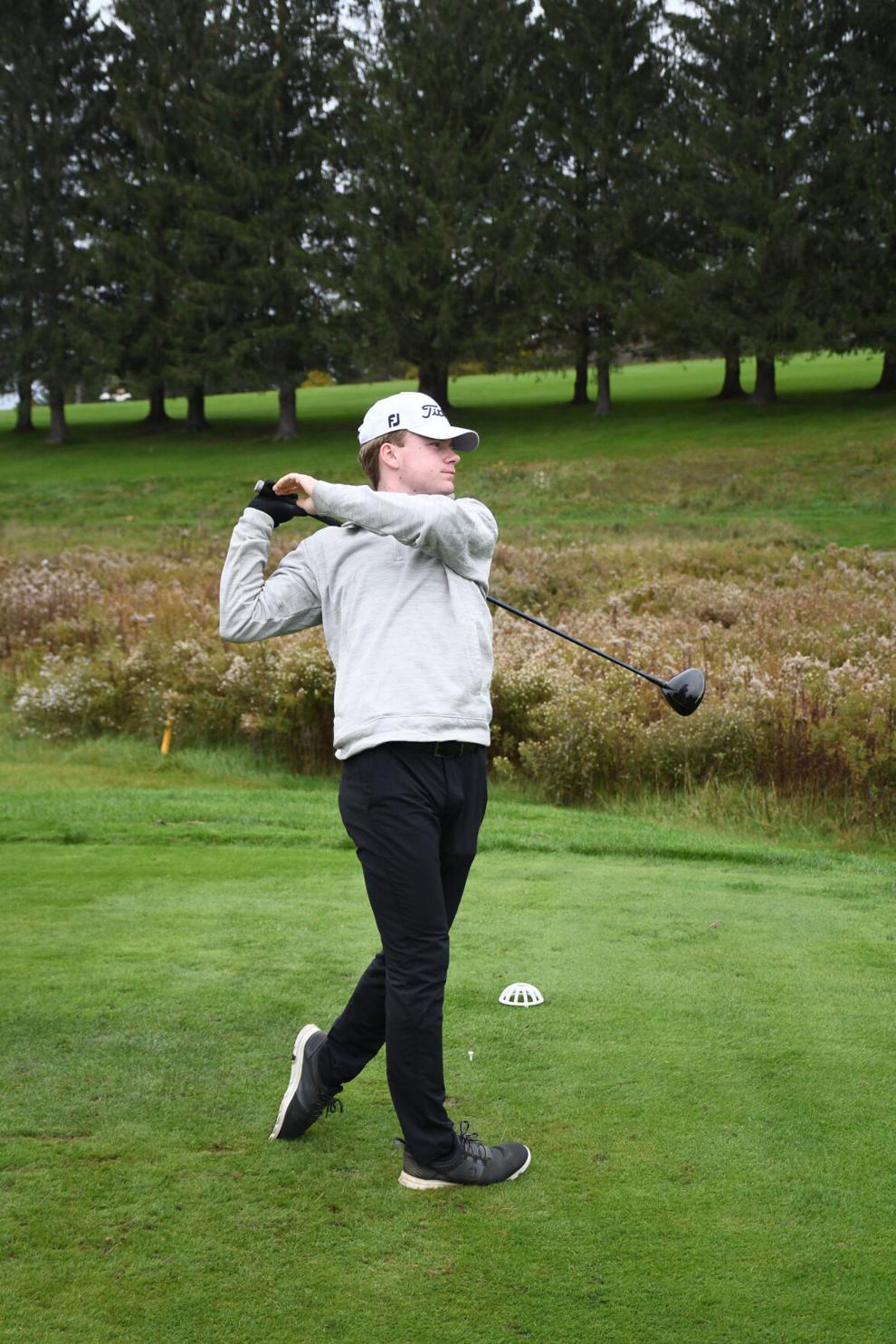 Murphy and Leominster's Luke Grebinar were the two top scorers who came out of the Western Mass. tournament at Berkshire Hills Country Club, as they both shot 6-over-par 78 on the Sandy Burr Country Club course. They finished in a three-way tie for 21st with Quinn Cesarz of Archbishop Williams.
Hampoian blistered Sandy Burr and shot a 3-under 69 to claim the state championship. Hampoian finished one stroke ahead of St. Mary's of Lynn golfer Aidan Emmerich and Tyngsborough's Trevor Drew, both of whom finished at 2-under 70.
Western Mass. champion McLaughlin, meanwhile, shot 86, and finished in a seven-way tie for 48th place.
Bishop Stang shot a 17-over-par 305 to claim the team title, finishing four strokes ahead of Canton.
Western Mass. D-II champion Leominster was 10th with 349 and runner-up Southwick was 12th out of 13 teams at 359.
The state Division III tournament, scheduled for Tuesday at Shining Rock Golf Course and featuring Western Mass. champion Lenox and qualifier Mount Greylock, was pushed off until next Tuesday in Northbridge due to expected weather.