Less than 48 hours after the University of Massachusetts announced that its men's basketball team had been put on hold for a second time, the school announced that it would have at least one non-league game on its schedule.
It was announced on Tuesday afternoon, that Matt McCall would be taking his team to Boston on Sunday, Dec. 13, for a game against Northeastern. The tip-off is scheduled for noon.
"We are hopeful to have our team back together next weekend," said the statement from UMass, "and playing games at some point the following week."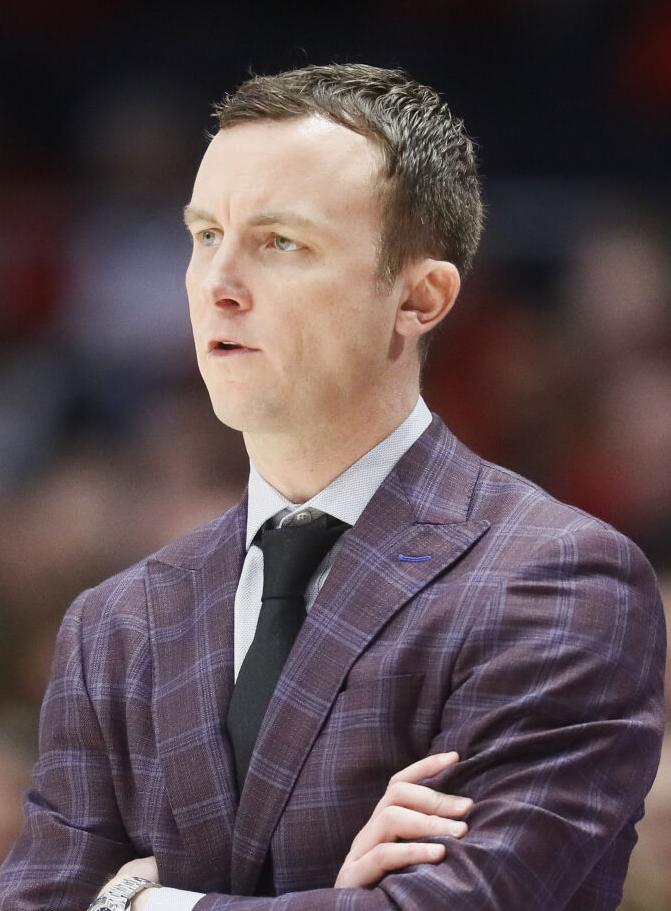 Late last month, Northeastern had announced that it would not have any sports activities until Dec. 19. On Tuesday, the school announced that athletic activities would resume at the Boston school on Dec. 9.
"Adjustments were made after an environmental scan of all teams with respect to COVID-19," said Jeff Konya, Northeastern's director of athletics and recreation. "This is the best decision to have student-athletes compete in a safe climate and at the earliest opportunity. We will continue to make adjustments if needed."
UMass and Northeastern met last year on Nov. 12, and the Minutemen prevailed 80-71. In that game, Tre Mitchell had 20 points, while Carl Pierre had 18 and Sean East II had 17. UMass used an 8-0 run midway through the second half to take control of the game.
(tncms-inline)1333558515978407938[0](/tncms-inline)
Another game does not yet show up on anyone's calendar, but UMass apparently has a second contest scheduled. According to Jon Rothstein of CBS Sports, UMass will host Bryant on Dec. 21. It'll be the first game between the two schools.
In a Tuesday Tweet, UMass Athletic Director Ryan Bamford commented on how difficult non-conference basketball scheduling is, comparing it to when he first arrived at UMass.
"When I came to @UMassAthletics in the spring of 2015 @UMassFootball had 1 more season in the MAC & only 1 home game booked in 2016. In 6 months we got to 6 home games. Don't ask me how," he wrote in a Tweet. "Trying to schedule @UMassBasketball non-conf games in 2020 has been even more challenging!"
In response to questions from UMass fans, Bamford said that the pandemic has forced the hands of UMass and many of its potential opponents.
(tncms-inline)1333783780436238336[1](/tncms-inline)
"It's not that there are not opponents or interest in scheduling games. Rather, we have had 11 non-conf. games booked and then cancelled in 2020 due to the pandemic," the AD wrote. "Living day to day in m/w bball scheduling. As with most things in this Covid-19 environment, it's unprecedented."
Northeastern's game with UMass will be its second game of the season and second game of the week. The Huskies are going to play UMass Lowell on Dec. 9 in Northeastern's Cabot Gym.
That game will be a homecoming for Lowell coach Pat Duquette. The Dalton native spent three years as the associate head coach at Northeastern under current NU head coach Bill Coen, before taking over at Lowell.
The River Hawks are 1-2. They opened the season with a 76-68 win over the University of San Francisco inside "Bubbleville" at Mohegan Sun. USF then went out and then beat No. 4 Virginia.
UMass Lowell then went to Columbus, Ohio, for two games, losing to Illinois State 82-72, and losing to the host Ohio State Buckeyes 74-64. Ohio State was ranked 23rd when the teams met on Sunday.
In the Ohio State game, Pittsfield's Bryce Daley had a big night. The redshirt sophomore scored 11 points on 4 for 4 from the field. Daley played 34 minutes, made a 3-point hoop in one attempt, was 4 for 4 from the foul line, had four assists and four rebounds. Daley, who sat out last year as a medical redshirt, hadn't scored that many points since netting 16 in an 84-72 win over Albany back on Jan. 16, 2019.
In three games, Daley is averaging 5.7 points per game in 30 minutes of play.