NORTH ADAMS — Chase Vander-Woude understood the situation, and he didn't so much like it.
The McCann Tech junior stepped out of the batter's box in an 0-2 hole with two outs and two men on in the bottom of the seventh inning of a tie game. He was already 0 for 2 on the day and hadn't left the infield against Lee's Matt Naventi.
"Honestly, it wasn't the best train of thought going through my head," admitted Vander-Woude. "Kind of nervous, but I've been hitting the ball pretty good, had some big at-bats the past few games. They rely on me, so I knew if I found my pitch — I had seen everything he'd thrown all day — if I got the one I wanted I could get it out there."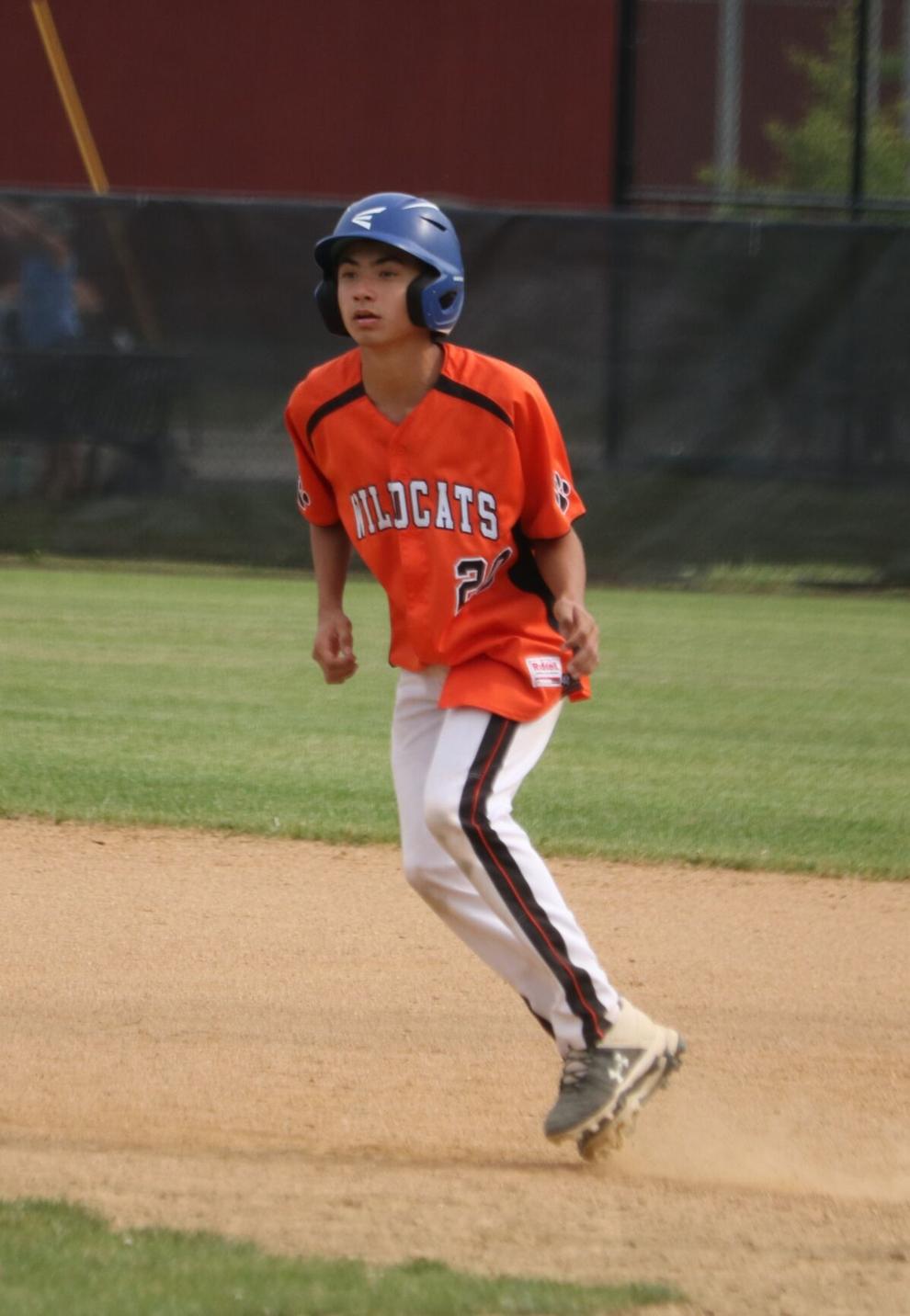 The lefty Naventi, who entered the seventh having retired nine straight, fired in, and Vander-Woude took another cut. He fought off the curveball and it arched into right-center field. Colin Durkin at first looked to have a chance on it, but it caught plenty of grass and Ozzie Weber jogged home. Vander-Woude made the turn around first and braced himself for the dogpile. McCann was moving on, 2-1, in the Western Massachusetts Division IV tournament.
"The kid made an effort to grab it, and he looked like he was right there," said the Hornets' No. 9 hitter. "Once I saw it hit, I knew."
It was a heavily manufactured seventh, as Weber led off with a walk against Naventi, who settled in nicely after surrendering an unearned run in the first inning and hung five straight zeroes on the board. After a leadoff single in the fourth by Justin Dennette, no Hornet had reached base safely. The Weber walk, which came on a full count, gave coach Bill Farrell ideas.
With big-swinging catcher Seth Farnsworth at the plate, Farrell called for bunt. Farnsworth obliged and Naventi couldn't beat Weber with the throw to second.
Farrell, who said after the game he's very much of the "if it ain't broke, don't fix it" mindset, had Colin Booth drop down a sacrifice bunt as well. He was thrown out at first, but advanced the winning run to third for Omar Uqdah. Uqdah put a charge into one, but hit it a little too hard and the ball reached right fielder Tyler Bartini too quick for Weber to tag up and score.
"When needed. If that ball isn't going 386 [feet] out there, you've got to create runs. Today, playoff baseball," said Farrell. "The pressure is going to be on them if we get that runner into scoring position. And with Seth being on, I know Colin handles the bat really well. It was a good chance for him and he laid down a beauty. Put the pressure on them."
That brought up Vander-Woude to face Naventi for the third time. The RBI single came on Naventi's 86th pitch. He threw 62 for strikes.
"Coming in as a first-year coach, learning everybody and trying to find a lineup that clicked. He had a couple of bad games, so we dropped him down there after Omar," said Farrell of batting his leading RBI guy ninth. "And all of a sudden, the two of them started getting hit after hit. We left it right there. In high school baseball, you see guys get to 7-8-9, they let up, but our guys are going to punish you."
McCann Tech got 5 and 2/3 strong innings from Aaron Livsey on the hill. He struck out six, walked two and scattered five hits, including two to Dylan Boomsma who doubled in the second.
"I was pitching well, and I knew if I made any mistakes my defense had me," said Livsey. "Coach told me a couple days ago that I was getting the start. I'm out of school, so I didn't really do anything today, just relaxed."
It's a walkoff. Vander-Woude singles home Weber and McCann Tech downs Lee 2-1 in Western Mass D-IV Tournament. pic.twitter.com/uv0tt8DW1f

— Mike Walsh (@WalshWrites89) June 18, 2021
Lee got an RBI single from Colin Durkin in the third to score Camden Redstone with the Wildcats' lone run of the game. That tied it up at 1-1, after McCann scored in the first on singles by Landon Champney and Austin Buda, along with two Lee errors.
Naventi singled off his counterpart with one out in the sixth and stole second base. Livsey got Boomsma swinging for the second out, but at 87 pitches, Farrell wanted to make a change anyway.
Ozzie Weber came on in relief and struck out Tyler Bartini to end the threat. The McCann ace struck out three in an inning and a third, though the Wildcats did threaten in the top of the seventh. Pinch-hitter Dom Velasco singled with one out, and Evan Heath singled with two away, but Weber got Durkin to ground to first to give McCann a chance to win it with the bats.
"Combination of a lot of things. We're trying to win six games, one game at a time. Aaron had a great start against Smith Vocational, he went out and dominated them," said Farrell. "I was very confident putting him out there. Ozzie is our 1, but Aaron I won't call him a 2, he's our 1A. He goes out, competes, throws great pitches. He did his job.
"As we got to that sixth, I just didn't want to do a Buck Showalter and leave Zach Britten in the bullpen. We needed an out, I was going to our guy."
Farrell said Weber will get the start in the quarterfinal round, when the fourth-seeded Hornets are set to host the winner of No. 5 Ware and No. 12 Drury on Monday back at Joe Wolfe Field.
———
Lee 001 000 0 — 1 7 3
McCann 100 000 1 — 2 6 0
Winning run scores with 2 outs in bottom 7.
Mike Naventi and Dylan Boomsma. Aaron Livsey (5 2/3), Ozzie Weber (1 1/3) and Seth Farnsworth. W — Weber. L — Naventi. 2B — L: Boomsma.