It's two days before Christmas, and Stan Leveille is psyched to get a negative COVID test. It means he's got the all-clear to resume a pandemic-paused pilgrimage he's partaken in since he was a kid growing up in Great Barrington.
"Last year was the first winter since I started snowboarding that I didn't go to Butternut, which is just sad," he said. "So I'm excited to go."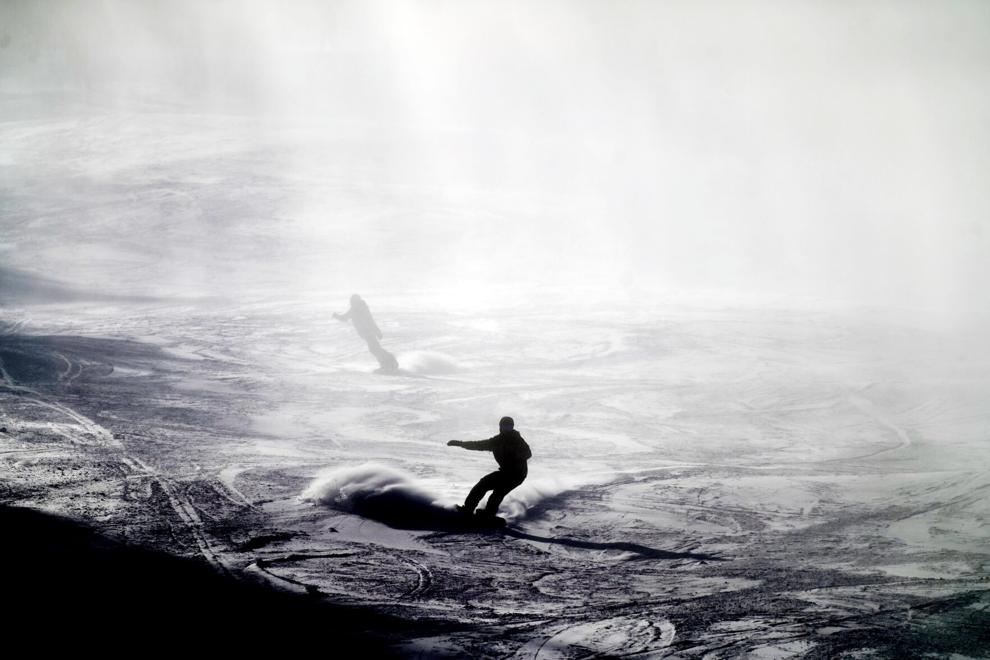 Of course, those shred trips to Butternut used to be a lot easier when he was a teenager who still went by his birth name Justin, living just a couple miles away. Now, the former editor of Snowboarder Magazine and current editorial director for Slush Magazine, has to work his trips to Berkshire County in while covering the sport and culture of snowboarding around the world.
Leveille — who has since adopted and embodied the name Stan, but that's a different story — was back home visiting family for the holidays, coming off a trip to Copper Mountain in mid-December to cover the Dew Tour's Colorado stop. He was also hard at work preparing for the fourth and final issue of Slush Magazine's first volume, which just came out this week and can be found locally at The Garden in Pittsfield.
If you check out this past week's Natural Selection Tour on YouTube — which you should because its insane — you'll catch Stan in and around the Temple of Stoke starting gate, working as a mountain-side reporter with the best backcountry boarders on the planet.
Where he is on Dec. 23, though, the winter season is just beginning.
Leveille dropped 80 bucks on a lift ticket — a price he says he's happy to pay if it means the hill stays locally owned and out of Vail's clutches — to opening day at Ski Butternut, which happened to be a bit of a character in his most recent Slush column.
"Butternut wasn't the prompt, other than completely airing myself out that this is the place I used to sneak into all of the time," Leveille said. His column in the third issue touched somewhat on mountains utilizing technology like gates and RFID passes, as well as the seemingly growing barrier to entry the sport is facing.
"But, it was more so every west coast mountain I go to, they have the scanner gates and crazy prices, and I keep thinking, 'Wow. I don't know that I would snowboard anymore,'" he said. "It's tough. At the same time … I spent 80 bucks on a ticket to come to Butternut today, and I'll happily do that if it means Vail doesn't buy them."
Leveille has never been shy about his opinions when it comes to snowboarding and winter sports culture. After leaving the Berkshires for college in Vermont, he latched onto doing freelance work for the longtime snowboarding blog YoBeat. Along with that came the idea for a video web series that spawned Last Resort with Stan, which has over 7,000 subscribers on YouTube and sees episodes regularly get 10,000-20,000 views.
In the short version of his career arc — Leveille is still only 32 years old — he left YoBeat due to some creative and financial differences and randomly got a phone call one day from Pat Bridges, the then-longtime creative director at Snowboarder Mag, asking if he'd like to be the new editor.
"Basically, I was as shocked as anyone when I got the call to be editor of Snowboarder Magazine. I thought it was a joke," he said.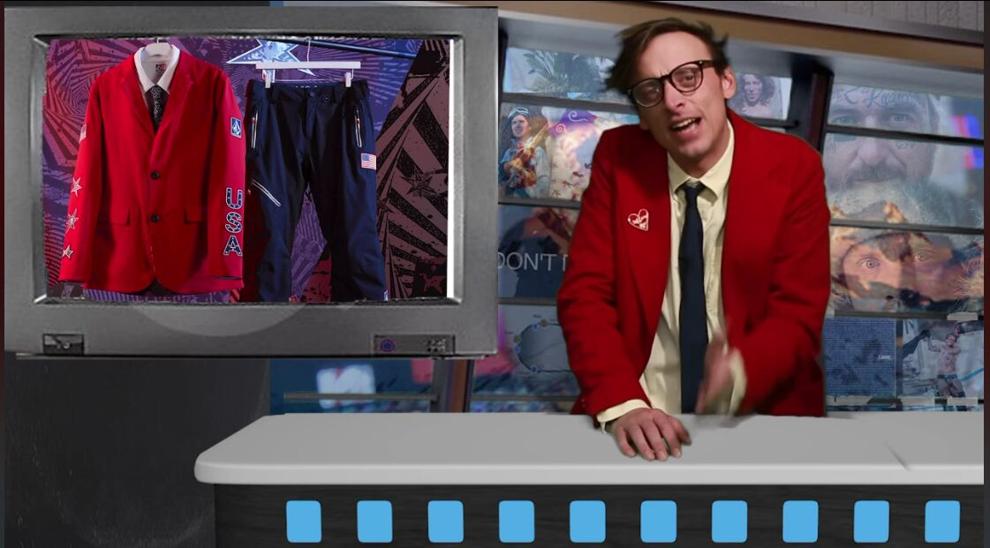 After grinding away for years trying to find a role in the sport, the job offer was a bit of a crystallizing moment.
"Frankly, yeah, I became the editor of Snowboarder Mag three years ago, maybe, I was almost 30," he said. "Before I got that job, my parents were like, 'What the Hell are you doing?' I worked at a coffee shop and was doing standup comedy and making my web series. I just knew there was no other way. I refused to stop."
He credits that East Coast work ethic with pushing him to keep going on a career path that didn't really exist until he carved it out of snow and ice himself.
"On a professional level, I think it's the blue-collar work ethic, frankly. I just know from being on the East Coast. My parents weren't rich and it wasn't like I could have anything I wanted," he said. "It was, 'OK, if you want this, you're going to have to work for it. We're not handing you shit,' which I love. ... That's part of the reason I was able to keep going and keep pushing."
Of course, he also looks back on growing up a couple miles from Butternut, where he became enamored with a neighboring family who all snowboarded.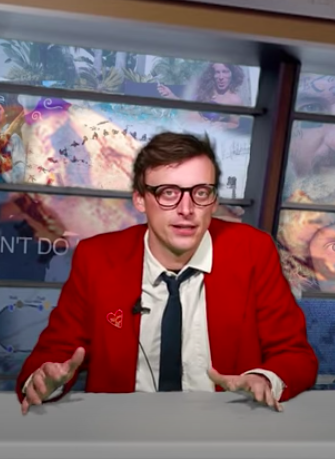 "They were just the coolest people in the world to me," he said. "I was in second grade and just demanding that I be able to go snowboarding. My uncle got me a lesson when I was in third grade. I still remember it, sickest present I ever got."
From there, he started finding out more about the culture. He latched onto Angelica Shays' Get Up snowboard shop in West Stockbridge. By the time he was 14, he was completely sucked in.
"From that moment on I was all about the culture, watching videos, the clothes, deciding what brands I thought were cool," he said. "That individual freedom to do what you want, choose your own line, it always appealed to me. Do what I wanted, express myself the way that I wanted, wear crazy shit."
Butternut became his second home, a place a rebellious teen didn't have to answer to anybody and could be himself.
He went to college in Vermont and started riding some bigger mountains and immersing himself in Burton's backyard. He moved out west to Oregon sight unseen and scrapped together an internship and started doing work for YoBeat. Last Resort got going and he crossed paths with Bridges. For more on that stretch, you can check out Leveille's episode of The Bomb Hole podcast.
———
Stan's run at Snowboarder proved short-lived courtesy of the pandemic and the pockets of corporate America.
American Media Incorporated — owners of The National Enquirer and other magazines — bought Snowboarder and a bunch of other publications like Powder in 2019. Two years later, with COVID-19 hammering print media's advertising income around the world, AMI opted to shutter most of its magazines.
"They started hemorrhaging money, and their response was to cut everything, fire everyone," said Leveille. "It was a not-so-funny thing where we got notice that in two months, they were closing the magazine, but 'have fun finishing the season.'"
Bridges couldn't wrap his head around that outlet not being present in the culture anymore.
"This corporate interest just bit us," Leveille said of Bridges and his conversations in the aftermath. "We need to start our own thing and be in control, be the ones calling the shots. Not be at the whim of what corporate America is dictating we do."
So, Bridges founded a new magazine brand, and brought Leveille along to what their brainstorming sessions dubbed Slush Magazine.
The turnaround was quick. Issue No. 1 debuted in October, with Jill Perkins on the cover.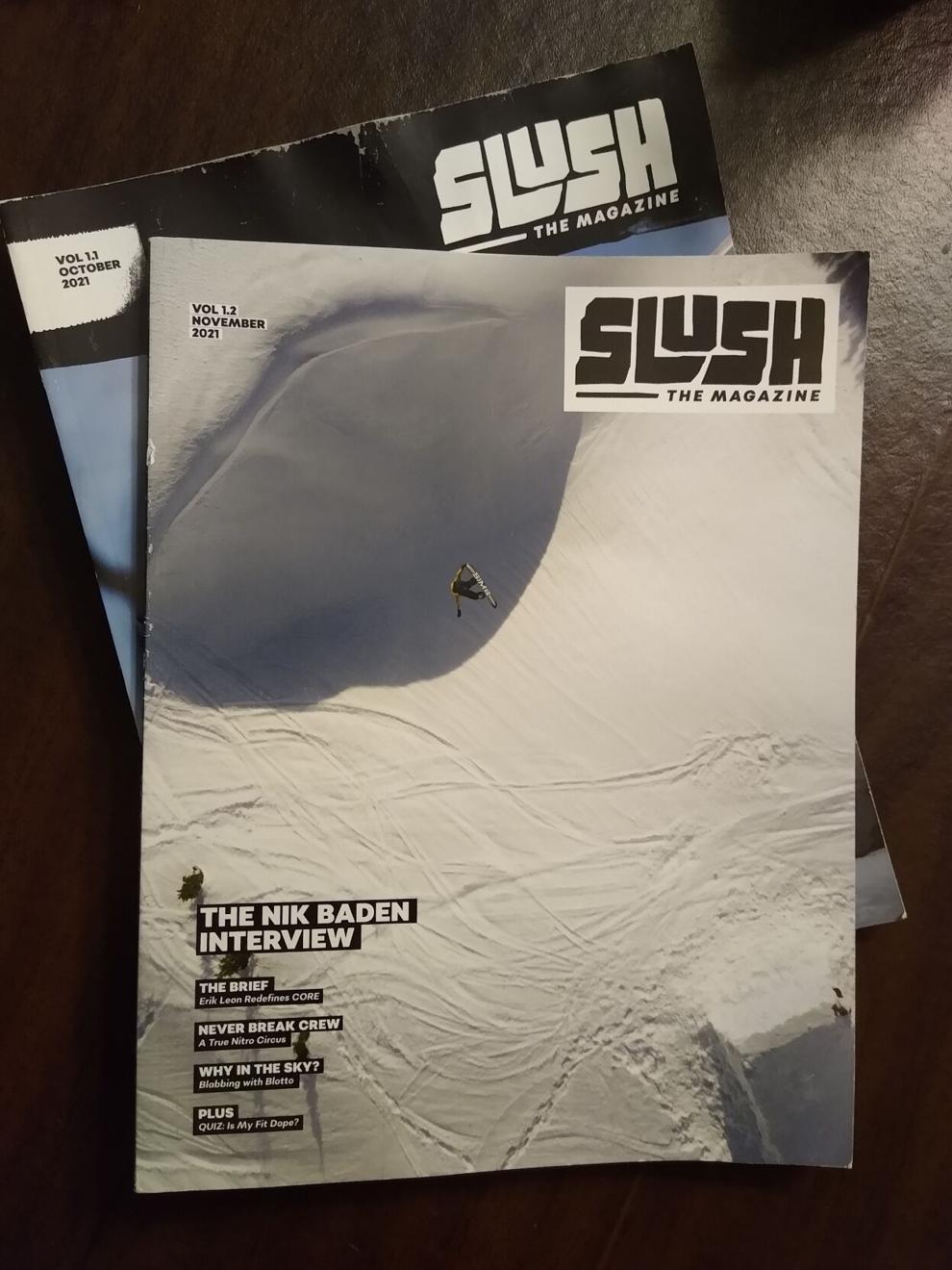 At Snowboarder, Leveille said he felt he needed to fit a bit into the mold of what had been a successful operation for a quarter century. With the change, though, there is excitement about really putting his fingerprints on something.
"It's our first volume, so we've had to kind of create an identity. A lot of brain power went into how it would look and setting those roadways. Each issue has been a little bit easier," Leveille said. "That first one, starting from scratch, was hard. … Frankly, I'm super excited about how they've been looking, and even more so the reception.
"I started convincing myself that nobody was reading Snowboarder Magazine anymore. And I am continually blown away when people reference something I've written in Slush."
Over the past two years, those stories have run the gamut. They've had to.
Leveille oversaw the publication of the first issue of Snowboarder's Volume 33, in the fall of 2020 after months of racial strife in the country. You've probably seen the cover: Russell Winfield's face, with the quote: "I'm the Jackie Robinson of this Sh*t."
Stan had an interview in that issue with Zeb Powell, a veteran of Stratton Mountain School and the first-ever Black gold medalist at the X Games (go check out Knucklehuck on YouTube, I'll wait).
His columns have touched on everything from racial injustice to the pandemic, the 2020 election and of course snowboarding's biggest enemy, climate change.
I was curious, as someone whose Instagram profile lists 'Snowboard journalist?', what was it like having to weave such heavy topics into what would normally be a light-hearted column.
"Luckily I genuinely am so in love with snowboarding that it's been pretty easy to contextualize life through it. It's a gift and a curse, but it's also what I always wanted," he said. "Sometimes I do struggle with 'OK, I need to have an opinion on this…' But I made that bed by being a vocal person in snowboarding. It's tough, contextualizing the pandemic or racial injustice is actually daunting, but at the same time exciting and rewarding."
Stan's got a lot to say about a lot of stuff. Currently he's been thinking on that barrier to entry facing skiing and snowboarding. Suggestions include income-based discounts or a locals-only day or even programs through the public schools.
"I don't exactly know the answer. I think it's somewhere in between resorts being fully transparent with where they are spending their money, what the executives and board members make, and offering more services," he said. "There's things we can do, I'm not saying everyone needs a free ride forever, but the barrier to entry being that barrier to do it the first time. That's the big thing. Luckily my family, we lived in a place where there's a little mountain and the culture is already kind of built in. I just don't think a lot of resorts are taking the time to explore that, which might not seem like a big deal to them, but it'd be good for business over time. The one way to get more people into it, is to make it easier for people to get into."
The toughest part of his new job, he says, are the obituaries. As the main media of the sport, it now really falls to Slush to eulogize when some of the greats leave their last tracks. When Jake Burton Carpenter died in November, 2019, that duty fell to Bridges.
"When these legends die, it's kind of on you to write about them and express why they were important. That's the stuff you don't think about when you get into it," he said. "There's an expectation for the media to have that discussion."
More often now, it will come to the desk of the guy cracking jokes in a red jacket in front of a green screen. Because, from Butternut to the biggest mountains on the planet, Stan is carrying the culture forward.