The Wahconah girls basketball team will be heading to Springfield in January. That's because the Warriors once again received an invitation to play in the 2022 Hoophall Classic, the 20th edition is being played this year.
"As always, very excited," Wahconah coach Liz Kay said of the invitation.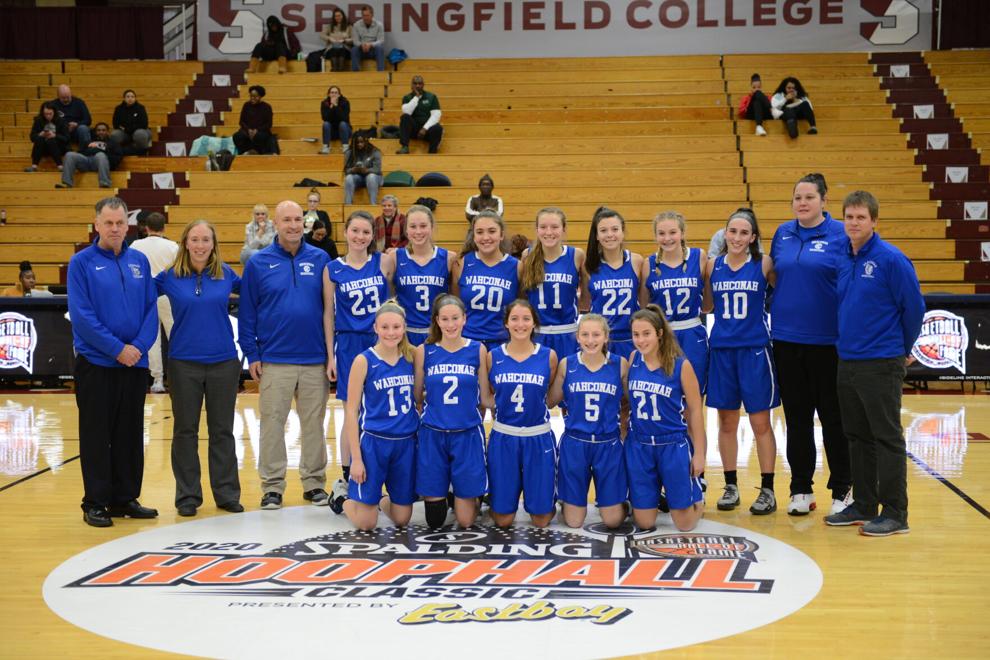 The Warriors will face Sabis on Friday, Jan. 14, in the 3 p.m., opener of the four-game session. It is one of only two girls basketball games on the schedule. The second girls game features Springfield Central against Cathedral Catholic High School of San Diego.
The tournament begins on Thursday, Jan. 13, with four boys games featuring eight teams from the Springfield area. East Longmeadow will open against Longmeadow, followed by Sabis against Baystate Academy. The third game will be the highlight of the day as Central plays Putnam, while Paulo Friere will face Sci-Tech in the finale.
Games Saturday, Sunday and Monday will feature many of the nation's best high school and prep school teams. Those teams, coming from as far away as California and Utah, can make the voyage to the Birthplace of Basketball because it's the Martin Luther King holiday weekend, and schools are closed.
The Hoophall Classic did not get played a year ago, due to the COVID-19 pandemic.
"After having to unfortunately cancel last year's event, the Basketball Hall of Fame could not be more excited to resume its longstanding tradition of hosting the nation's top prep players and programs to the Birthplace of Basketball," John L. Doleva, President and CEO of the Naismith Memorial Basketball Hall of Fame, said in a release. "We are bringing back this event in a big way, as we have one of the most talented fields this showcase has ever seen in its 20 years of existence. We greatly appreciate the support of the fans and our partners, Spalding, Eastbay along with our tremendous hosts at Springfield College and other participating sponsors, for continuing to make this event possible."
It's the second time in as many Hoophalls for Kay and her players. In 2020, the last time the tournament was played, Wahconah beat Longmeadow 34-21, in a defensive showdown. Maria Gamberoni, who graduated in 2021, was named the game's most outstanding player.
"I'm friends with the Sabis coach [Tyrone Reid], and he asked me last year," if Wahconah would come back, Kay said. "Basically, he had his choice of who he wanted to play."
The last time Wahconah and Sabis played was in the Western Massachusetts Division III semifinals of 2020. In that game Wahconah routed the Bulldogs 75-25.
"Some of them know," said Kay. "I think everybody is excited for any sense of normalcy, and then you throw that on there, and it's icing on the cake."
Three members of Duke University's best in the nation recruiting class for 2022 will be on display. Westtown (Pa.) center Derick Lively, a 7-foot-1 pivot, 6-10 forward Kyle Filipowski of Wilbraham & Monson, and 6-6 small forward Dariq Whitehead of Montverde Academy will all be on display when the nation's top prep and high schools take over Blake Arena on Saturday, Jan. 15.