NORTH ADAMS — McCann Tech baseball coach Bill Farrell had only two words for freshman pitcher Ozzie Weber before stepping onto the hill at Joe Wolfe Field for the North Adams rivalry game with Drury — controlled intensity.
That message was received, loud and clear. Weber struck out 16 Blue Devils and pitched a complete game as the Hornets earned the North Adams throne with a 6-1 win over Drury on Friday night.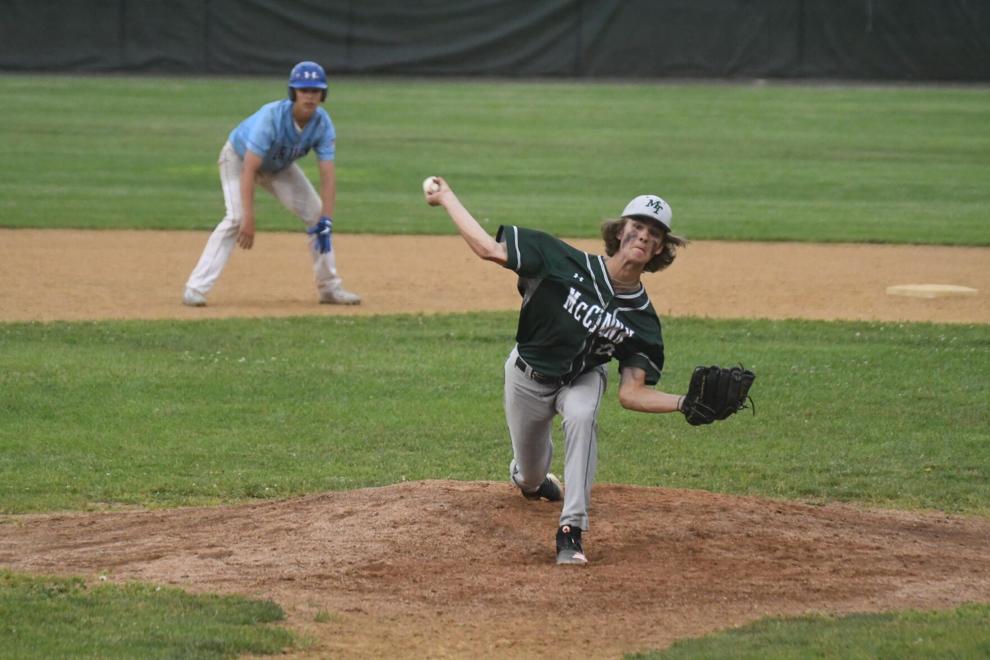 Weber's one hiccup came in the sixth inning. A lead-off single to center was followed by a walk. Drury's largest threat on the night led to a gathering on the hill between Weber and his infield.
"They were just telling me to stay out of my head, stay calm and keep doing what I do best," Weber said. "Them all [coming to the mound] is really helpful."
Weber listened to his teammates, leaving his head and returning to the mound to strike out the next two batters he faced. With two on and two out, the Blue Devils put the ball in play and turmoil broke out on the base paths.
An errant throw to first allowed the Drury baserunners to turn on the afterburns and try for extra bases. However, second baseman Troy Wnuk made the heads-up play, backing the throw to first and firing to third to trap a Blue Devil in a rundown.
The Hornets applied the tag at third, but Logan Crockwell had enough time to work around the diamond and score on the play to put Drury on the board. The blemish did little to Weber's confidence as he struck out two batters in the seventh to close the game.
"This win means a lot to everybody," Weber said. "I pitched my game, let my defense help me and we came out on top."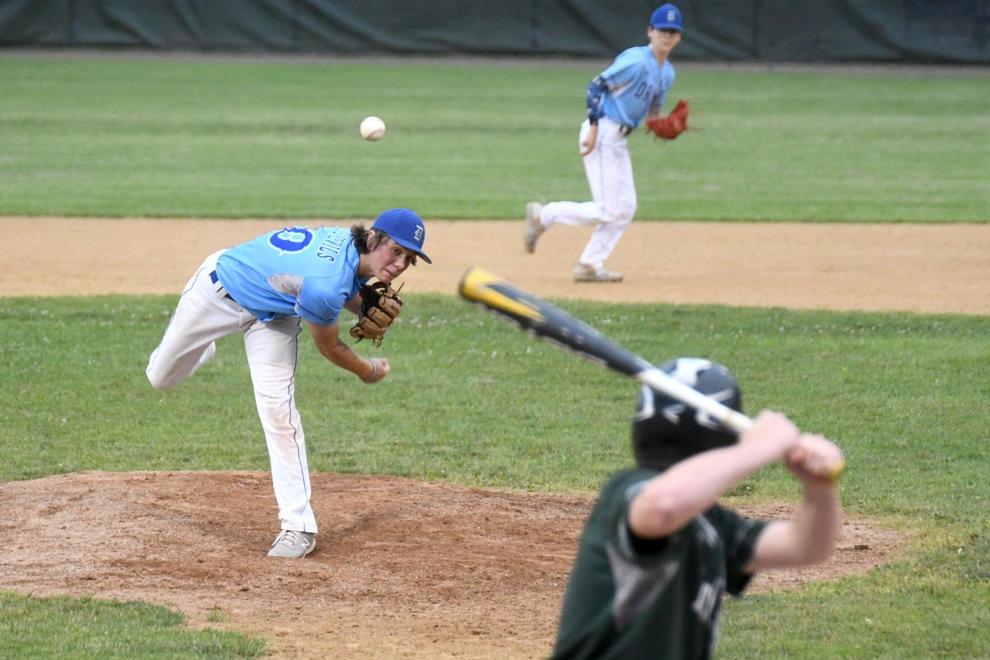 "We're very fortunate, we're extremely deep in pitching," Farrell said. "Aaron Livsey was incredible yesterday and Nick Gilman had a big performance in the game before.
"Tonight, the two words I told Ozzie when I got to the ballpark were controlled intensity and he was the epitome of that today."
A pitching duel was unfolding over the game's first three innings. Drury's Nick Lescarbeau allowed just two hits over the first three frames and finished with four strikeouts in six innings of work.
The Hornets broke the scoreless tie in the fourth on the back of a two-out rally from the bottom of the order.
Noah DeBenedetto singled to center and Omar Uqdah reached on an error before Chase Vander-Woude brought home the game's first run on a single. Uqdah followed DeBenedetto home on an error, giving McCann the 2-0 lead.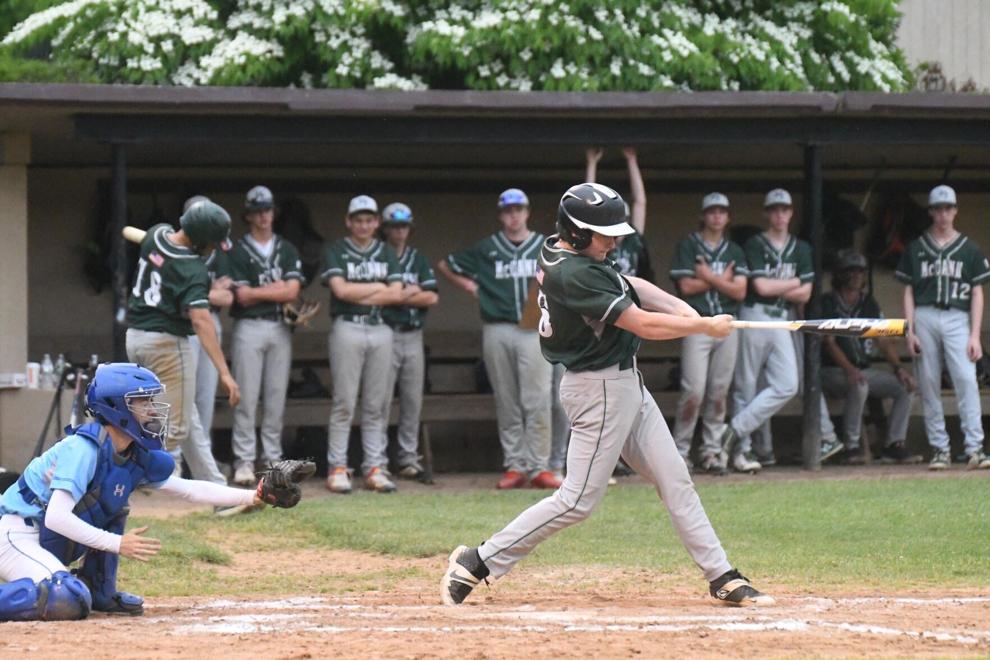 DeBenedetto, Uqdah and Woude each had two hits on the night. On top of that, the trio at the bottom of McCann's order were the only three to record more than one hit.
"Top to bottom, it doesn't matter," Farrell said of his lineup. "They produce and put pressure on [opposing pitchers]. At the high school level, a lot of times you get down to the bottom of the lineup and you're not dealing with a lot of great hitters.
"You don't get that easy eighth or ninth batter with us, you have to work just as had as you did on the No. 3 and No. 4 hitters."
Vander-Woude finished with a game-high two runs batted in. Uqdah and DeBenedetto, who tripled during a four-run rally in the fifth, each had an RBI as four of McCann's six runs were earned.
The Hornets began their season with a win at Franklin Tech. Weber, following the win on May 6, said the team was working to get better and will hopefully beat more teams. Fast-forward six weeks, the Hornets are riding a four-game winning streak with one game remaining before the Western Massachusetts tournament begins late next week.
"We're heading into Western Mass. feeling good," Weber said. "Whenever we get on a streak it doesn't stop. That fire pushes us to keep getting stronger."
McCann closes the regular season against Smith Vocational at Joe Wolfe Field on Monday. First pitch is at 4 p.m.
Friday's loss snapped a two-game winning streak for Drury. The Blue Devils are back in action Saturday as they close the regular season at home against Lee. First pitch is slated for 7 p.m.
———
Drury 000 001 0 — 1 4 3
McCann 000 240 x — 6 9 1
Lescarbeau and D. Crockwell. Weber and Farnsworth. W — Weber. L — Lescarbeau. 3B — MT 1 (DeBenedetto).