When Chris Conroy heard the voice on the other end of the phone on Saturday, the Williamstown native knew the news was pretty good.
The caller was Michael Hill, co-senior vice president of on-field operations for Major League Baseball. The news? Conroy, an umpire, was going to the World Series.
"I saw his name pop up on the caller ID and I had a feeling that might be the reason," said Conroy, a big league umpire, in a phone interview with The Eagle on Tuesday. "It was a pretty great call."
Conroy was in his suburban Philadelphia home that he shares with his wife, Becky, and twin daughters Maeve and Maeris, when he got the call.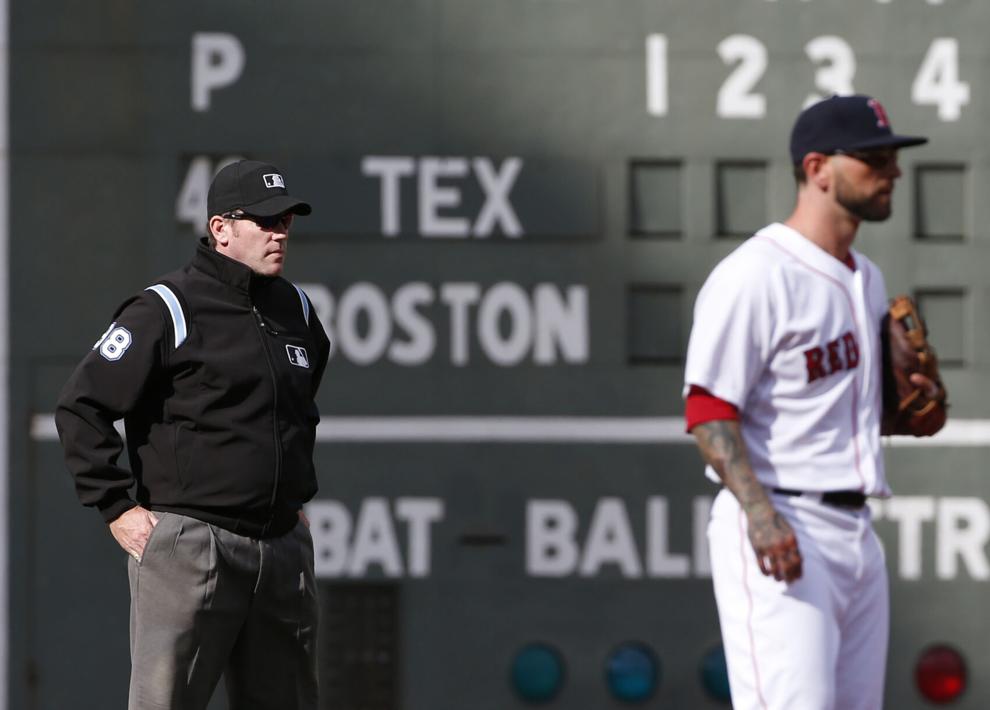 Not only will Conroy be one of seven umpires assigned to work the Fall Classic, but he'll be working behind home plate for Game 1.
"He called and it was like 'Hey, I just wanted to call and see if you have any interest in working the plate in Game 1 of the World Series?' " Conroy said with a laugh, recalling the conversation. "If I was thinking quicker, I would have been like 'Mike, can I think about it a little bit and call you back?' I was ecstatic. Game 1, every game of the World Series is special, but hitting leadoff for the crew, going out there for Game 1, all the pomp and circumstance that surrounds the first game and the first pitch of any World Series is special.
"To have a pretty good seat for that is extra special, that's for sure."
The World Series is scheduled to open on Tuesday. Conroy, the other umpires and the teams won't know where the Series will start until the American League and National League Championship Series are over. Heading into Friday, the Houston Astros lead the Boston Red Sox 3 games to 2 in the best-of-seven series. Game 6 was Friday night in Houston and a potential Game 7 is scheduled for Saturday.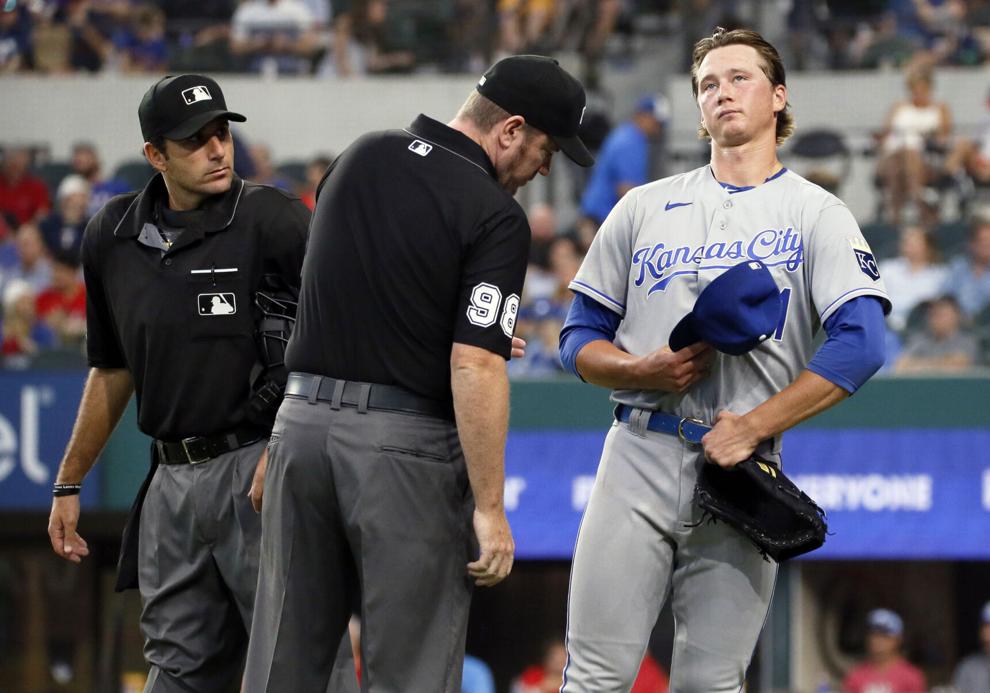 Atlanta leads the Los Angeles Dodgers 3 games to 2 in the NLCS. The Braves will host Games 6 and 7 at Truist Park in Suburban Atlanta on Saturday and Sunday.
Conroy, 47, has been a full-time Major League Baseball umpire since June 2013. He has been assigned to postseason baseball pretty regularly for the past six years. Conroy worked the 2015 American League Wild Card Game, the 2018 American League Division Series, the 2019 National League Championship Series and the one-time-only 2020 American League Wild Card Series. He also worked the 2017 All-Star Game in Miami.
Tom Hallion, a 28-year MLB umpiring veteran, will be the World Series crew chief. He was the crew chief for the American League Divisional Series between Houston and the Chicago White Sox, a crew that Conroy was a member of. Conroy was the home plate umpire for Game 3 of that series.
Joining Conroy on the staff are Ted Barrett, Ron Kulpa, Alfonso Marquez, Dan Bellino and Mike Muchlinski. Barrett has been in the Majors for 24 years, Kulpa 22 and Marquez 21 1/2 years. Conroy, Bellino and Muchlinski are the "youngsters" on the crew. Bellino has been in the Majors for 11 years, Conroy for 9 1/2 and Muchlinski for 9 years.
Kulpa and Conroy worked together in the 2017 season, on the crew led by Jerry Meals. Barrett was Conroy's crew chief back in 2015.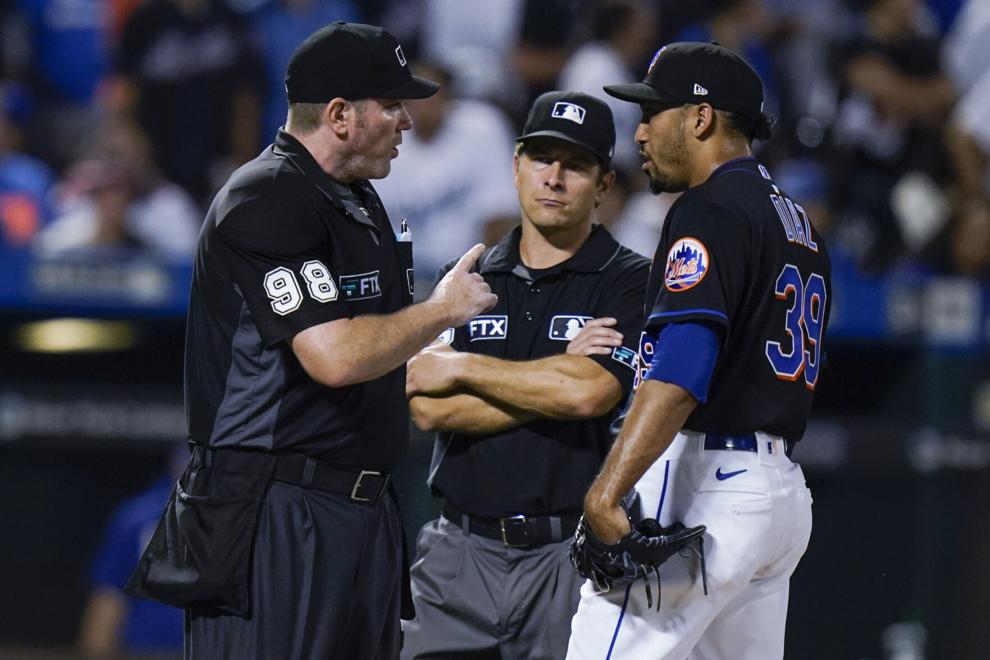 "The others I have worked with, but it's just kind of like when they reshuffle [crews] for a series here and there or in the postseason somewhere," Conroy said. "Certainly, I know them all well. They're all good friends of mine. That's going to make it extra enjoyable.
"It's just going to be a great crew to be on the field and off the field with."
Conroy will go from home plate to right field for Game 2 and then to left field for Game 3. He would wrap up his stint going from third base to second base and to first base. Since there are seven umpires assigned to the World Series, if there is a Game 7, Conroy would watch it from the umpires' locker room as the reserve official.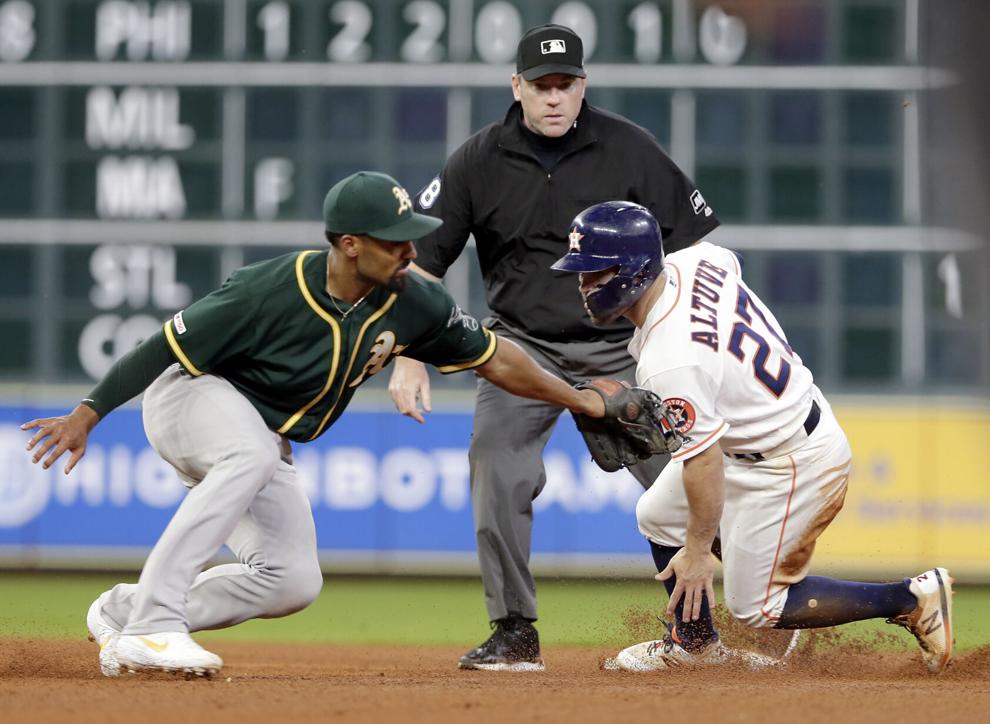 "Should there be an injury or something to happen, I would be the extra guy coming in," he said. "The way they set it up the last couple of years is the game prior to your plate job, you're off the field. So obviously, being that Game 1 is my plate job, there is no game before that to be out. If it went all the way around to Game 7, I wouldn't be on the field."
Greylock graduate
Conroy, a Mount Greylock Regional School and Siena College graduate, has been a professional umpire since 2000, when he worked in the New York-Penn League, and had a couple of his first games at Wahconah Park when the Pittsfield Mets played there. He worked his way up to the South Atlantic, Carolina and Eastern Leagues, before making Triple A stops in the Pacific Coast and International Leagues. Conroy also worked in the Arizona Fall League in 2007 and from 2009-10.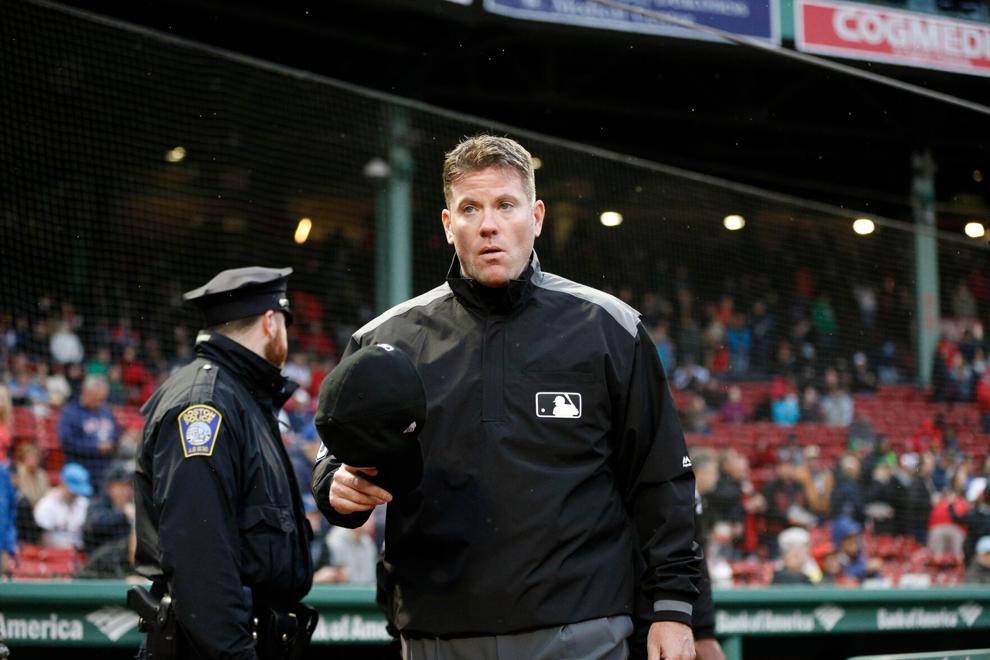 He did 267 games as a "call-up" umpire for when regular MLB umpires were injured or took time off, and was named to the full-time staff in 2013.
Conroy has his bags packed and his airline and hotel reservations set for the World Series. He has planned trips to Houston, Los Angeles and Boston. That's because home field for the World Series will be determined by regular-season record. The Dodgers won 106 games, most among the final four teams. Although the Braves won the National League East Division title, they won only 88 games. Houston, the AL West champion won 95 games and Wild Card Boston won 92, so even though it is a division champion, the Wild Card Red Sox would host Game 1.
Were the Red Sox to beat the Astros and host the first game of the World Series, Conroy admitted he'd smile about it. After all, he and his crew led by Paul Emmel with Bill Welke and Pat Hoberg did not make a trip to Fenway Park in 2021.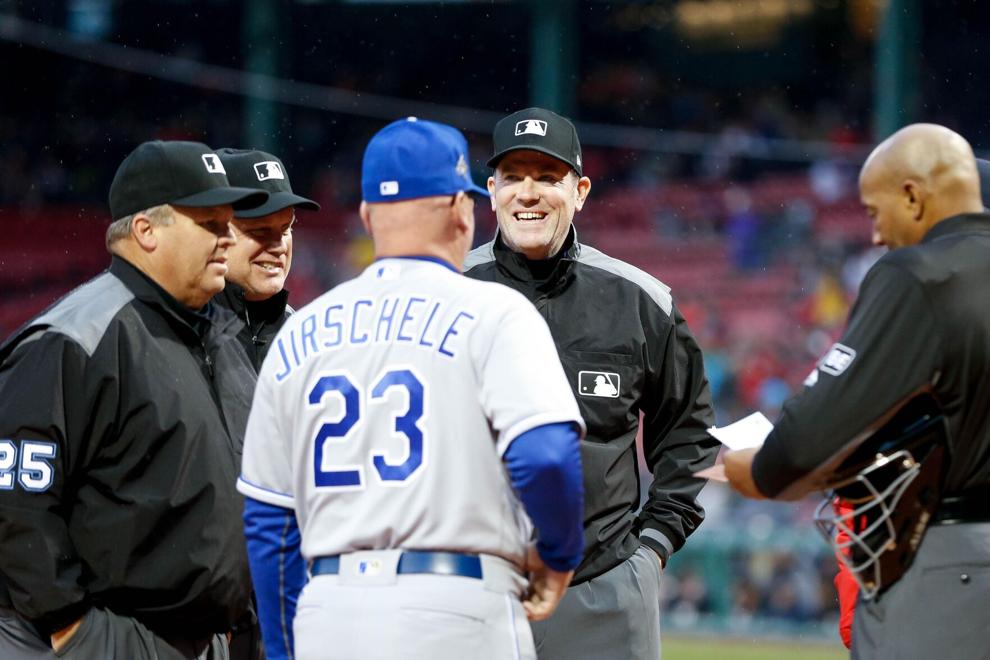 "It would be special," Conroy said. "I'm there to do a job, but it would be special. Growing up in the area, I think my first game at Fenway, I was 8 years old. My mom's older sister took me along with other members of the family. My first Red Sox game was at Fenway, my first professional game was at Fenway.
"To go back 39-40 years later, walk out there as an umpire to work the Fall Classic, that would be very cool."