Last month, a new report on the future of the Ashfield Fire Department confirmed what Chief Del Haskins already knew -- that the town's fire station, built in 1945, is "obsolete" and doesn't meet modern fire, safety or health codes.
Over his tenure with the small, volunteer department, Haskins said there have been several attempts to improve or replace the building, which doesn't have space to meet equipment and training needs and isn't large enough for modern fire engines. That's part of the reason firefighters are still using trucks that date back to the 1990s and are in need of replacement.
The department has applied for rare opportunities at federal funding, he said, only to be turned down. And with a potential price tag between $2 million and $6 million, building a new station is too heavy a burden for local taxpayers to bear without some kind of financial help.
"We've got an old horse and buggy fire station that's been added on and added on all through the years," Haskins said. "... We're going to try and find fire trucks, and we're trying for a federal grant, but everybody's fighting for the same thing."
A handful of bills filed at the State House this session aim to make mounting this kind of capital project easier for cities and towns by opening up state funding opportunities for them.
Sen. Jo Comerford, a Northampton Democrat, is sponsoring a bill to create a building authority for municipal and public safety buildings, which she said would expand on the success of the existing Massachusetts School Building Authority and Massachusetts Public Library Construction Program. Both programs provide grants to cities and towns to partially fund construction and renovation projects, with recipients prioritized by need and urgency of the work.
"I think they're smart, I think they're effective, and I think they're just what's needed for both of those, schools and libraries," Comerford said. " ... So I thought to myself, we need something just like this for municipal buildings, because towns just cannot afford the kind of reconstruction or construction costs that they're faced with."
Comerford's bill (SD 1035) would create a municipal and public safety building fund, administered by a seven-member authority, through which cities and towns could receive up to $1 million in assistance for a project. Municipalities would be required to contribute at least half the costs of any funded project.
She told the News Service that legislators haven't yet identified a funding source for the proposal, but she expects that would be part of the discussion during the legislative proces.
Comerford said for many communities in her district, which encompasses parts of Hampshire, Franklin and Worcester counties, the local tax base is too small to support major capital renovations for a police station or town hall, especially because these communities also have some of the highest property tax rates in the state.
Rep. Natalie Blais, a Sunderland Democrat who filed the House version (HD 1617) of the bill, said she's heard much the same from her constituents -- and it's a complaint that is not new.
"When I worked for Congressman John Olver and we had federal appropriations, we often had communities coming to us asking for assistance with public safety complexes," Blais said. "And there are no federal or state grant programs to replace or renovate fire stations. So the fact that this has been an outstanding issue for our communities for over a decade told me that we should try to do something about this."
Pittsfield Democrat Sen. Adam Hinds is tackling the issue from another angle with a resolve calling for a study of municipal public safety and security facilities across the Commonwealth, as well as municipalities' ability to pay for their upkeep.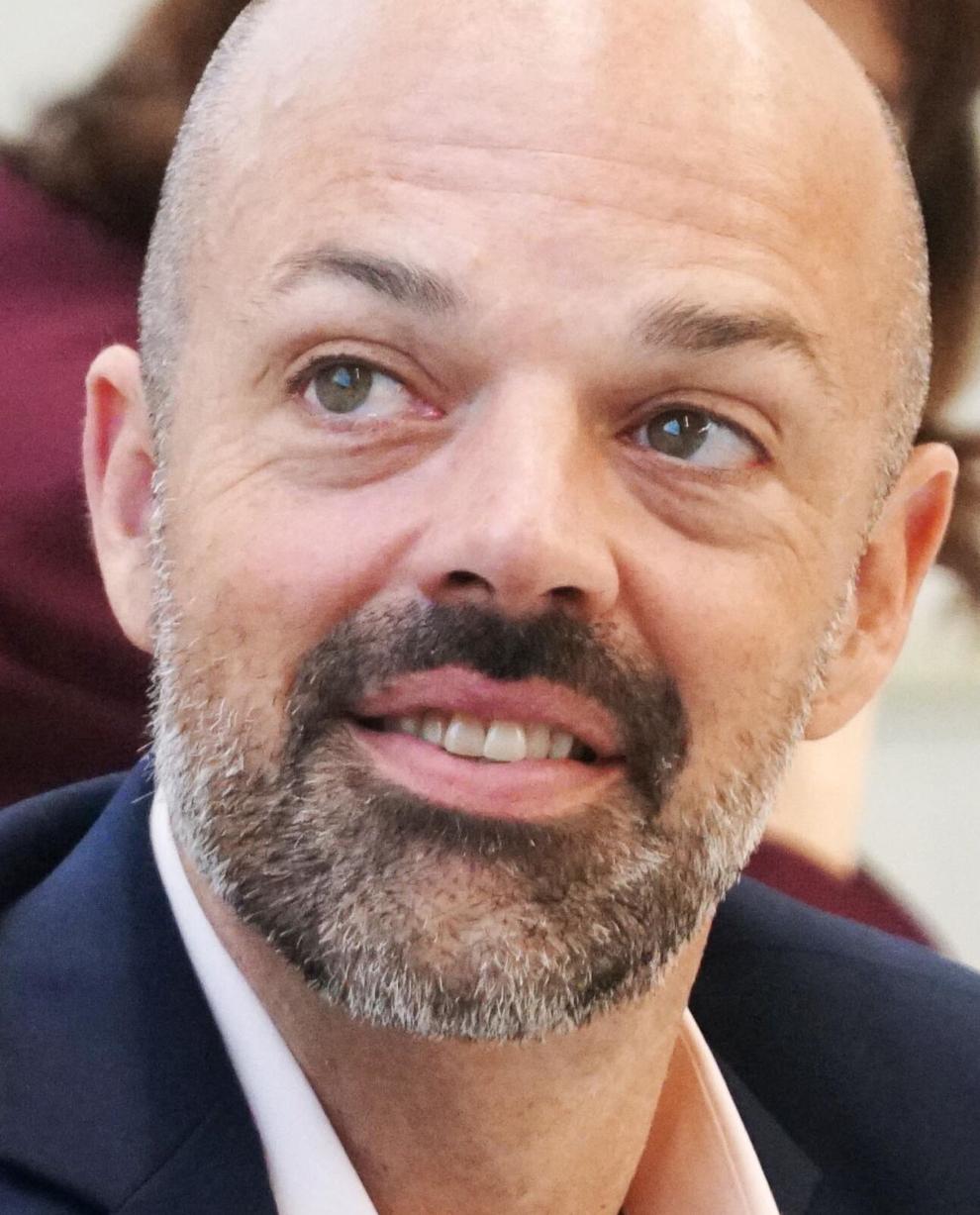 His hope is that the needs assessment will produce a state report that illustrates the state of these facilities in "black and white." He said finding money for ailing facilities is "more often an issue than not" for the 52 communities in his district.
"And yet, when we've tried to find ways forward for upgrading or removing these buildings, we've had trouble finding state support because it's been identified as a municipal issue," Hinds said. "And so that's raised a concern that your ability to pay and your zip code could impact the preparedness of your fire department or your experience when you encounter the justice system."
Comerford, Blais and Hinds noted that funding these projects can be an especially big challenge for small, rural communities, but Comerford said the feedback she's received from other legislators indicates it's likely something larger communities are struggling with as well.
"I'm seeing some sponsorship from not only rural, western Massachusetts legislators, and that's heartening because that tells me that this is potentially resonant elsewhere in a greater diversity of communities," Comerford said.
Sen. Edward Kennedy of Lowell put forward a similar bill (SD 151), which would provide assistance for construction, renovation, or remodeling of police stations, fire stations, and other public safety facilities.
And Blais said that while town halls and fire stations are a big need, communities often need help with other capital projects as well.
Rep. James O'Day of Worcester filed a bill to create a new state grant program for senior center projects, as well as an appointed board under the Executive Office of Housing and Economic Development to oversee it.
Haskins, the Ashfield chief, said the impact of the proposed legislation for municipal facilities would depend on how much funding is available and how it's distributed. But any assistance is welcome, he said.
"Money's tight in these small towns," he said. "We would love to have it."