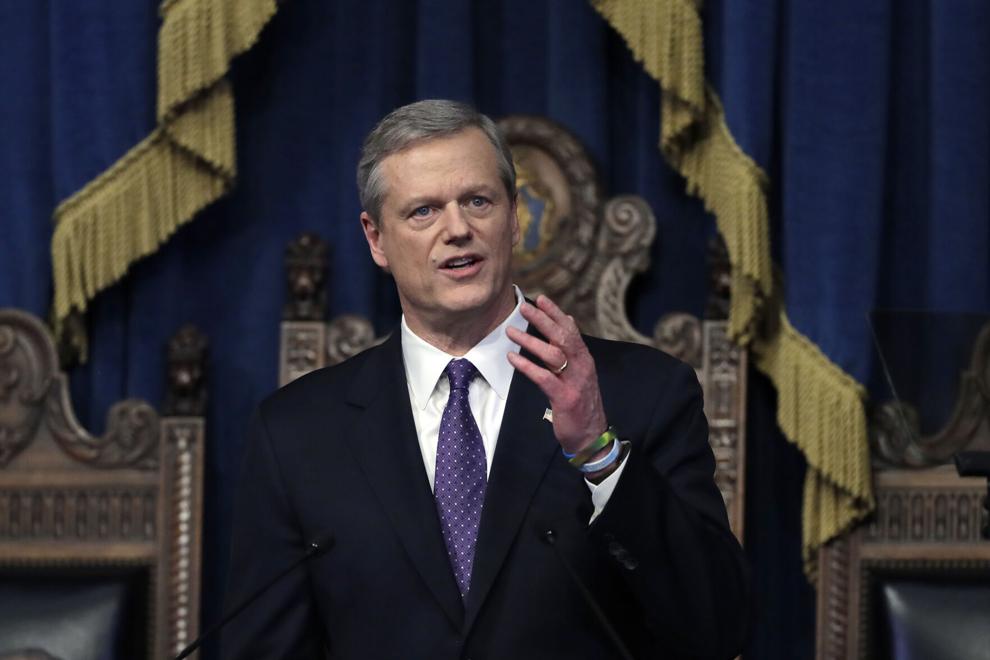 With Gov. Charlie Baker set to make his case directly to lawmakers Monday on the latest version of a health care bill he first filed in 2019, the pharmaceutical industry is out with a campaign knocking the bill as "dangerous."
Baker and his health and human services secretary, Marylou Sudders, plan to testify at a noontime Health Care Financing Committee hearing on his bill (S 2774) that aims to inject more resources into behavioral health and primary care, target health care cost drivers and boost access to care.
Among other components, Baker's office has said the legislation aims to increase accountability for drug manufacturers and address year-over-year pharmaceutical spending growth in part by imposing penalties for "excessive" drug price increases and establishing new oversight on pharmacy benefit managers.
The trade group Pharmaceutical Research and Manufacturers of America, which has previously said it welcomed additional oversight of PBMs but charged that the bill's "dangerous price controls" would threaten medication access and development, targeted the bill with a full-page ad in Monday's Boston Globe directing readers to a website where they can email Baker or tweet at other elected officials to voice concerns with the bill. Like PhRMA's earlier statement, the ad and website both describe Baker's bill as "dangerous."
"Massachusetts makes breakthrough medicines. Charlie Baker makes them harder to get," the ad says. The website, SupportMassCures.com, says that "government price setting schemes" undermine innovation and that "90 Massachusetts life sciences companies are developing new tests, therapies and vaccines."