The Massachusetts Statehouse is a building that "needs to bustle," Gov. Charlie Baker said Monday, 623 days after legislative leaders closed it to the public.
While schools, tourist attractions and other state capitols have reopened after initial COVID-19 closures, there still is not a clear timeline on when members of the public will be able to come to the Statehouse to meet with elected officials, participate in in-person hearings or sightsee.
Speaking on GBH Radio on Monday, Baker credited the Legislature for "a great job ... leveraging virtual hearings and virtual technology to make it possible for a lot more people to participate" during the coronavirus pandemic and said "a lot of work" happens in lawmakers' district offices.
"But, that said, I do think the building needs to bustle, needs to be open, needs to give people that sense of being present with their democracy, and I say that with all due respect to the concerns the Legislature has about the fact that it is a public building," Baker said. "You can't manage it the same way you manage a traditional office building, because once the doors are open, they're pretty much open. But, I do think we need to get people back in the building at some point."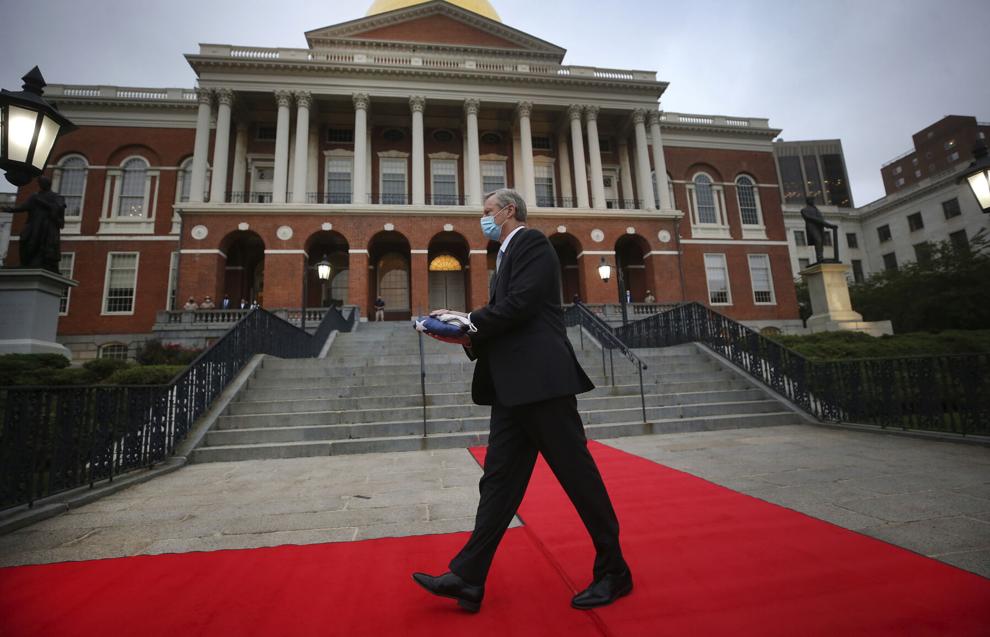 Even when open, the halls of the Statehouse typically are quieter — save for holiday concerts by school groups — in December, with legislators on recess from formal sessions. This year, lawmakers broke for their seven-week recess without finalizing a bill to spend nearly $4 billion in American Rescue Plan Act and surplus tax dollars.
"I'm incredibly unhappy about the fact that some of the stuff that be people committed to getting done before the Thanksgiving break didn't get done," Baker said.
Lawmakers are "still talking" about the spending bill, he said, but noted that passing major legislation becomes complicated in informal sessions, when any one legislator can halt a bill's progress.