Over the next two months, Republican and Democrat voters in cities and towns across Massachusetts will gather to select thousands of delegates for each party's election-year conventions.
The process often plays out quietly at the local level, with many of the town or ward caucuses drawing only dozens of attendees and garnering little attention outside party circles. But, the caucuses, in fact, represent a major milestone in the buildup to the 2022 election that will feature at least three open statewide races.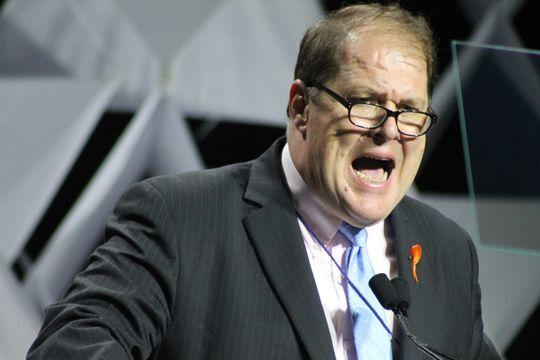 By deciding this winter who to appoint as delegates, voters will tip over the first dominoes in a string of events that ultimately determines which candidates make the ballot and earn their party's endorsement.
Massachusetts Democratic Party Chairman Gus Bickford sees another benefit to the upcoming caucuses: to bring into the mix people who only recently might have become politically active or volunteered for a campaign.
"This is an incredible organizing and recruitment tool for the Democratic Party and really allows us to connect with many new faces that have gotten involved in the process over the years," Bickford said.
"People that have become active because of a presidential candidate, because of a gubernatorial race, because of a senator or any other type of race in the last two or four or six or eight years — they say, 'How do I get involved in the party and the process?' " he added. "This is a way to get into a room with a lot of like-minded people and find out there are people that live around you that think just like you do."
For the state Democratic and Republican parties, caucuses are a local affair.
On the Democrat side, each Massachusetts town will have a single caucus, while cities will feature one caucus per ward. All registered Democrats who reside in that area can vote at their caucus, and unregistered but interested prospective voters can sign up as Democrats at the events.
Democrats caucus annually to name delegates ahead of party conventions, though the decisions those delegates make depend on the year. Even-year conventions nominate and endorse candidates for statewide and federal office, while odd years alternate between conventions to update the party platform and its agenda for action.
In 2022, Democrat town and ward caucuses will take place from Feb. 4 to March 12, ahead of the June 3-4 convention at the DCU Center in Worcester.
Participating voters at the caucuses will select delegates nominated to represent the town or ward at the convention, then alternates who could step in if a delegate becomes unavailable on the date of the convention. Delegate nominees need to secure the most votes, but not an outright majority, to win, according to party rules.
Democrats will choose a total of 3,905 delegates at their upcoming town and ward caucuses, divided up using a formula based on that town or ward's vote for the 2018 Democrat gubernatorial candidate, vote for the 2020 Democrat presidential candidate, and Democrat voter registration.
Apportionments range from a maximum of 54 delegates and eight alternates for Boston's Ward 18 to a single delegate and alternate in small communities such as Brimfield, Charlemont, Leydon and Pelham.
Bickford said "add-on" delegates also will come into the fold later in the process. Party leaders will examine the batch of delegates elected at caucuses and then tack on additional people to make the entire slate representative of the state's demographic makeup.
"If the [Massachusetts] population is 11 percent African-American and, by self-identified tally of the delegates, we've got 9 percent of the delegate body who is African-American, we'll add on an additional number of delegates to get up to 11 percent," he said.
MassDems will publish a list of town and ward caucuses online as they get scheduled in the coming weeks.
Each Republican Town and City Committee must schedule its own meeting to choose delegates to represent the body at the May 21 MassGOP convention, scheduled to take place at Springfield's MassMutual Center.
Under rules the state committee adopted in September, town and city committees must have been formed by Dec. 31, the same date by which most participating voters must have registered as a Republican.
The Republican caucuses must take place by Feb. 28, with seven to 10 days, notice to each committee's voting members. Business will be limited only to delegate selection "unless absolutely necessary," and the state committee voted unanimously to require caucuses to take place in person with virtual participation allowed for those who cannot physically attend.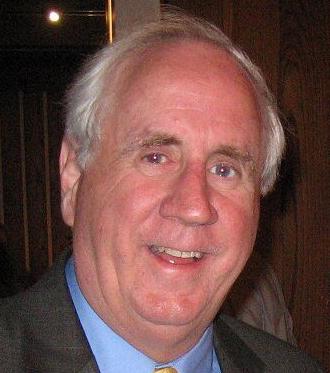 In a fundraising email Monday, MassGOP Chair Jim Lyons said the party made "great strides" in 2021.
"Hardworking patriots across Massachusetts are more fired up than ever to bring a red wave to our great state, and the time is ripe," wrote Lyons, whose spokesperson did not respond to interview requests. "Republicans are unified in 2022 in support of parental rights, less-intrusive government, election integrity, and so much more."
Unlike MassDems, the MassGOP did not offer a central link to help people identify Republican caucuses.
A MassGOP spokesperson provided meeting minutes summarizing the state committee vote on the caucus timeline but did not answer follow-up questions about the total number of delegate spots up for grabs.
Amid the pomp and circumstance, the party conventions this year will consider candidates for statewide office on the Nov. 8 ballot, which, so far, is set to include open races for governor, lieutenant governor and auditor.
For both parties, a candidate must earn support from at least 15 percent of delegates to get onto the primary ballot. The threshold is designed to require candidates to establish a base of support as they seek to represent either party on the ballot for a statewide or federal office.
In recent years, several higher-office hopefuls have failed to make the primary ballot after missing the 15 percent target. On the Democrat side, the list includes 2014 gubernatorial hopefuls Juliette Kayyem and Joseph Avellone and 2012 U.S. Senate candidate Marisa DeFranco. In 2014, Republican gubernatorial candidate Mark Fisher fell just short of making the primary ballot, but after he filed a lawsuit challenging how delegate votes were counted, MassGOP certified his candidacy to settle the case.
Bickford said any Democrat who wins a majority of delegate votes at the convention also will receive the party's official endorsement.
That award does not guarantee a win in the primary. In 2018, for example, Boston City Councilor Josh Zakim secured the Democratic Convention's endorsement in his bid for secretary of state with 54.8 percent of the delegate vote. Snubbed incumbent Secretary of State William Galvin then cruised to victory in the primary election, with 67.4 percent of the vote.
Bickford said he believes the endorsement, at times, provides "a tremendous boost for candidates."
The decisions that delegates collectively make at this year's conventions will shape what is poised to be a major election season.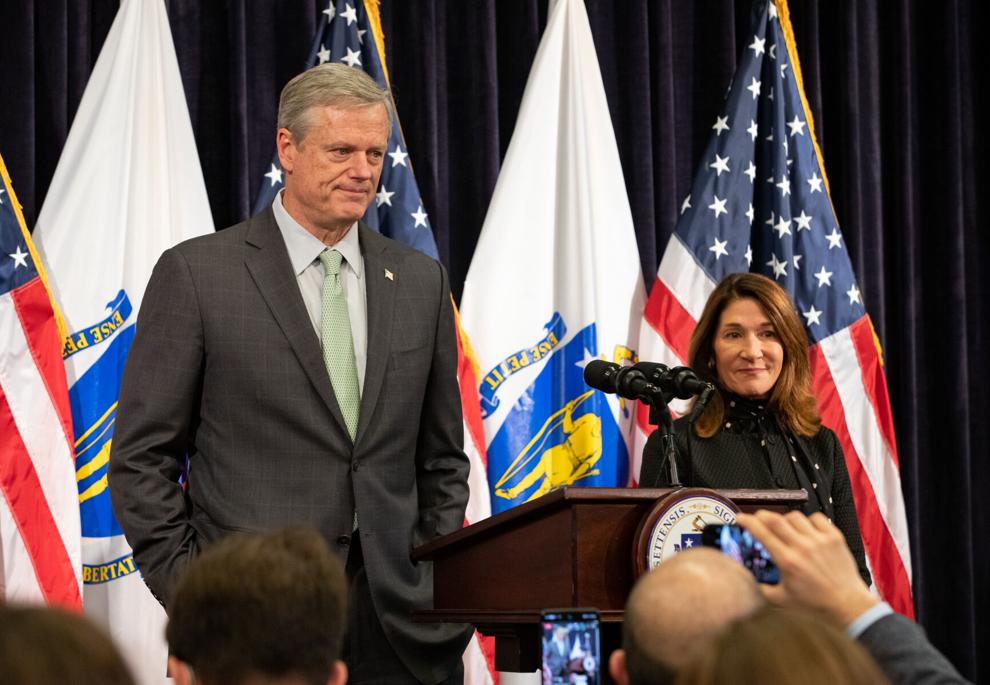 Republican Gov. Charlie Baker and Lt. Gov. Karyn Polito are not seeking reelection, leaving the corner office race wide open for the first time since 2014.
Two Democrats, Sen. Sonia Chang-Díaz and Harvard University professor Danielle Allen, are running for the party's nomination, and Attorney General Maura Healey continues to consider a run for governor. If she jumps into the race for governor, that would open up the contest for the AG's office.
Former Rep. Geoff Diehl, who has been endorsed by former President Donald Trump, is running for governor on the Republican side. Diehl has not yet announced a running mate after he said Dec. 2 that he "should be looking at a lieutenant governor candidate the next month or two." A Diehl spokesperson told the News Service on Friday the campaign expects to announce the pick "in February or March."
The lieutenant governor race is crowded for Democrats, with five candidates — state Rep. Tami Gouveia, state Sens. Adam Hinds, of Pittsfield, and Eric Lesser, Salem Mayor Kim Driscoll and businessman Bret Bero — already declared. That field could get whittled at the convention if any fail to reach the 15 percent delegate threshold.
With the election less than 11 months away, few Republican candidates have emerged for major statewide offices. Diehl is the only declared Republican for governor, and no GOP hopefuls have launched campaigns so far for lieutenant governor.
Auditor Suzanne Bump is not seeking reelection, creating another vacancy in a constitutional office to be decided in November. Sen. Diana DiZoglio and transportation advocate Chris Dempsey, both Democrats, are running for that seat.