The single-digit overnight low and howling wind gusts were a shock. My wee-hours dog walk early Sunday felt like a trek through the Yukon.
But, here's the tale of the tape: We've only had three days of slightly below-normal temperatures this month (Thursday, Saturday and Sunday), preceded by 33 days in a row (since Dec. 19) of unusual, at times off-the-charts "warmth" for this time of year. No wonder "seasonable" temperatures feel like a jolt to the system.
Winter resisters — you know who you are — were bound to be shiveringly displeased. But, snowshoers and cross-country skiers enjoyed a fine Sunday, with clear skies, bright sunshine and mellowing winds.
Eight inches of snow so far this month, about two-thirds of the average at Pittsfield Municipal Airport, and all of it from a series of half-inch, 1-inch and 2-inch deposits. Plenty of ice, though, and coatings of salt and sand spread repeatedly on our roads, driveways and walkways.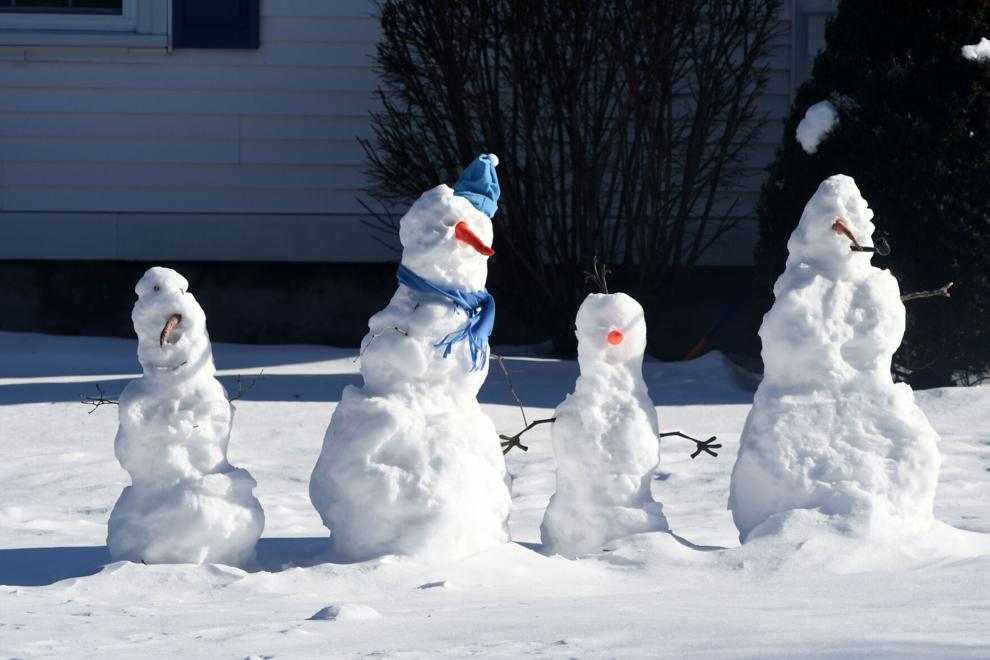 There's nothing to get excited about for the week ahead. Maybe you've heard about a snowfall Tuesday; like most storms this winter, it's packing a punch to our south by southwest, but only a light accumulation, if any, is likely here.
Same scenario for Thursday: a fairly intense snowstorm, but hundreds of miles to the south, and not a flake here, according to current forecasts.
Today, mostly clear skies are predicted over the Berkshires and neighboring areas, with slightly milder daytime highs.
The Tuesday snow totals, at best (or worst) should be 1 to 3 inches in South County, less to the north. For midweek, clouds hang on, but temperatures moderate some more, potentially nudging above freezing if the sun peeks through.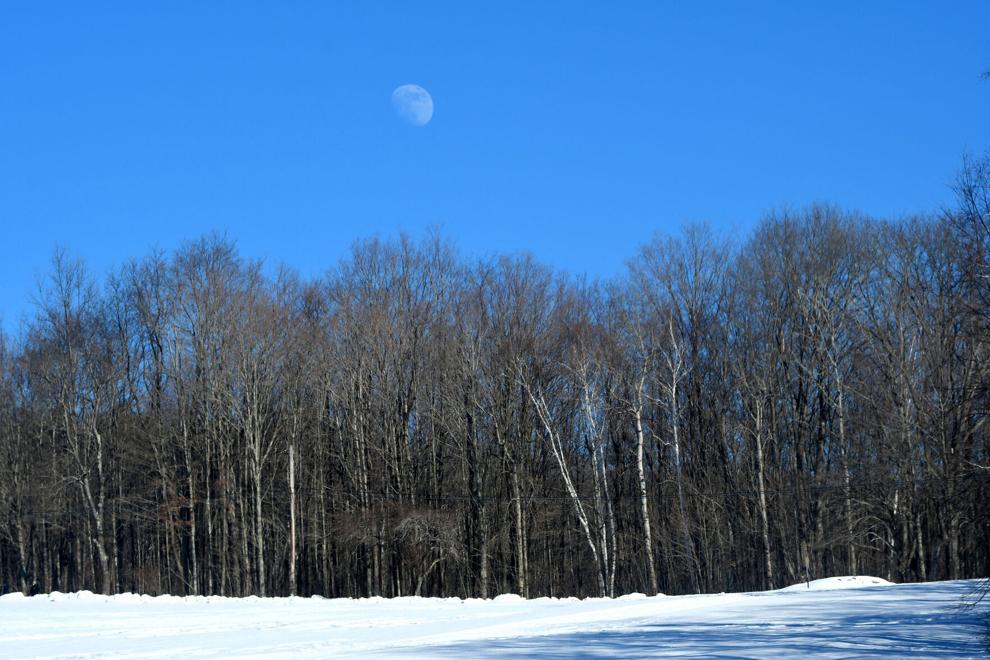 After the expected snowstorm to our south Thursday, another shot of colder air arrives at the end of the week, with a wintry mix or light snowfall possible Sunday night into Monday as the calendar flips to February.
AccuWeather and the National Weather Service agree that a mild first half of the month is likely, followed by a potential polar vortex spinning our way around school vacation week and the presidents' holidays.
This week, we're gaining more than two minutes a day of gradually higher-angle sunlight, with a total gain of 45 minutes since the winter solstice. It's most noticeable in the afternoons; this week, look for the first after-5 sunsets since Nov. 1, last year's date of the switch back to Eastern Standard Time. (Daylight saving time returns March 14.)
Nationally, there's no shortage of snow for the Rockies, Cascades and high-elevation Southwest areas as the week begins, along with moderate to heavy rain over the mid-Mississippi, Tennessee and Ohio valleys.
California is targeted for heavy rain and mountain snow for mid- to late week, followed by a potential storm setup for next weekend in Northern California. The Southeast can expect dramatically above-normal warmth midweek, followed by heavy rain Thursday.
By next weekend, above-normal daytime and nighttime temperatures should cover the eastern two-thirds of the nation, the harbinger of the notable February thaw east of the Mississippi.