Is there a busier weekend than Memorial Day weekend in the Berkshires? We don't see how there could be! Here's a list of festivals, markets, theater, music and art events happening all weekend long.
Friday
Evening
Kick off your weekend with an evening of music and theater. Berkshire Theatre Group's theater season begins with "What the Constitution Means to Me." Playwright Heidi Schreck earned her college tuition by winning Constitutional debate competitions across the United States. BTG previews, "In this hilarious, hopeful and achingly human play, she resurrects her teenage self in order to trace the profound relationship between four generations of women and the founding document that shaped their lives." Show is at 7 p.m., tickets, $26 and up, can be purchased at berkshiretheatregroup.org.
Shakespeare & Company presents the Tony Award-winning playwright Ken Ludwig's "Dear Jack, Dear Louise" through July 30. Attend a preview performance this weekend, 6:30 p.m. Tickets $17-$52, available at shakespeare.org.
Don't miss the Berkshires' Academy for Advanced Musical Studies Third Anniversary benefit concert at Adams Theater, featuring performances from the BAAMS' music faculty, students, and special guests, 7:30 p.m. Tickets are $20-$40, available at adamstheater.org/baams.
Berkshire County rapper and music producer Jackson Whalan takes the floor at Egremont Barn, 7:30 to 10:30 p.m. Tickets are $20, on sale now at theegremontbarn.com/events.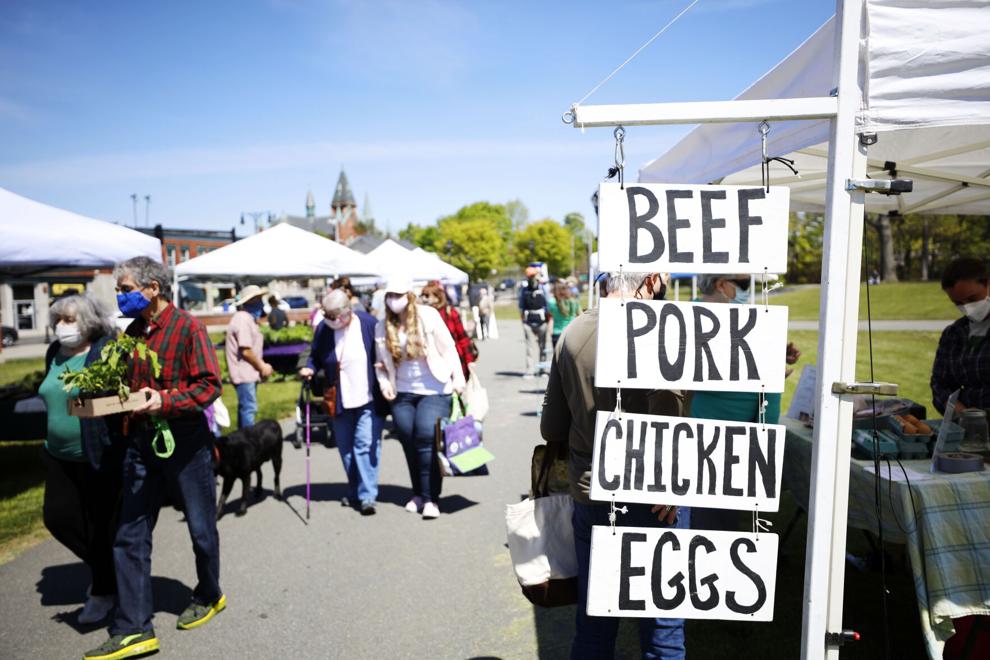 Saturday
Morning
Get up early and hit up a farmers market. New Marlborough Farmers Market and Lee Farmers Market both return for the season Saturday morning, and Great Barrington, Williamstown and Pittsfield Farmers Markets will be open for business as well.
Take the kids to burn off some energy, 10 a.m. at Dewey Hall for a Young at Heart series event focused on martial arts for all ages!
Williamstown Rural Lands is taking a moderate/strenuous guided hike to Bee Hill and Flora's Glen, 9 to 11 a.m. Limited to 8 participants, so register early: rurallands.org/events.
Berkshire Museum has events for young visitors all day, beginning with Pop-Up Play at 10 a.m., an orrery demonstration at 10:30 a.m. (see the solar system in motion!) and Chow Time at the aquarium at 12:30 p.m.
Afternoon
Attend the opening reception for an art show! "The Garden of Earth" opens at Spencertown Academy Arts Center and runs weekends through June 25, 1 to 5 p.m. Join them from 4 to 6 p.m. for a free opening celebration.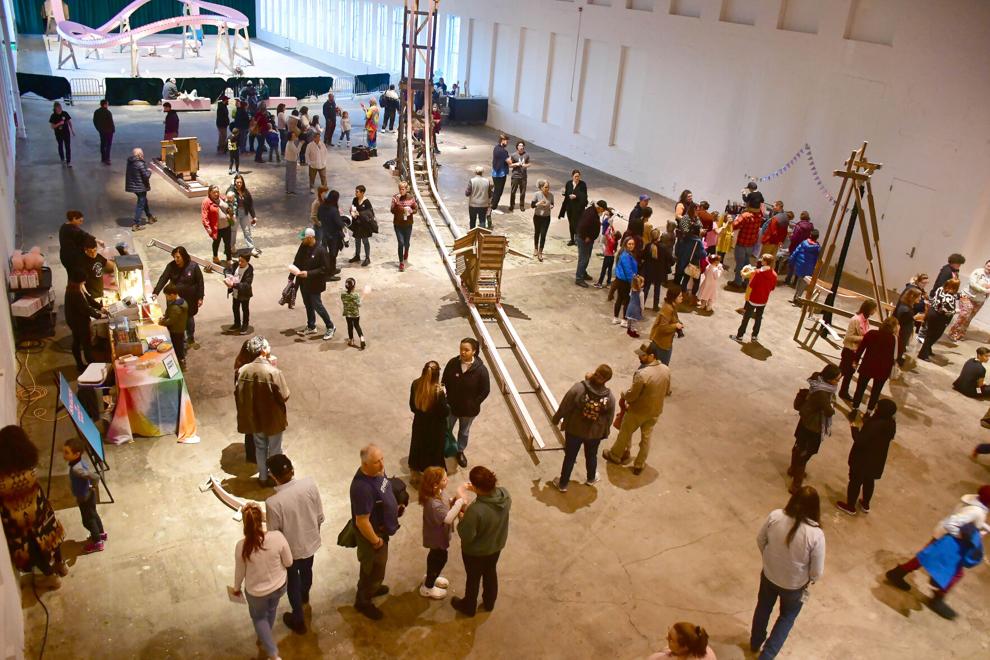 Evening
Saturday night is all about live music!
Samara Lubelski and Marcia Bassett headline a free outdoor concert at Clark Art Institute's Lunder Center, with Wednesday Knudsen and Kryssi Battalene opening. Bring your own seating and picnic!
Bascom Lodge Jazz Dinners welcomes The Michael Benedict Trio, 7 p.m. Reservations required, call 917-680-0079 or 413-367- 0276.
The Guthrie Center kicks off their 2023 Troubadour Season with a performance by Chris Merenda & The Wheel, 8 to 10 p.m. Tickets are $25, available at theguthriecenter.simpletix.com.
Join Mass MoCA for an exclusive member preview of "Joseph Grigely: In What Way Wham? (White Noise and other works, 1996–2023)" and a celebration of the recently opened exhibitions "Daniel Giordano: Love from Vicki Island," "Carrie Schneider: Sphinx," and "to see oneself at a distance," 6 to 8 p.m. Not a member? It's easy to join. Or skip the galleries and grab tickets for a show by Brooklyn-based band Phony Ppl, 8 p.m.
Gina Coleman & Misty Blues present Queens of the Blues at Adams Theater, 7:30 p.m. Tickets are $20-$30. Dinner and show tickets show are $60 and include dinner catered by Firehouse Cafe, 6 p.m.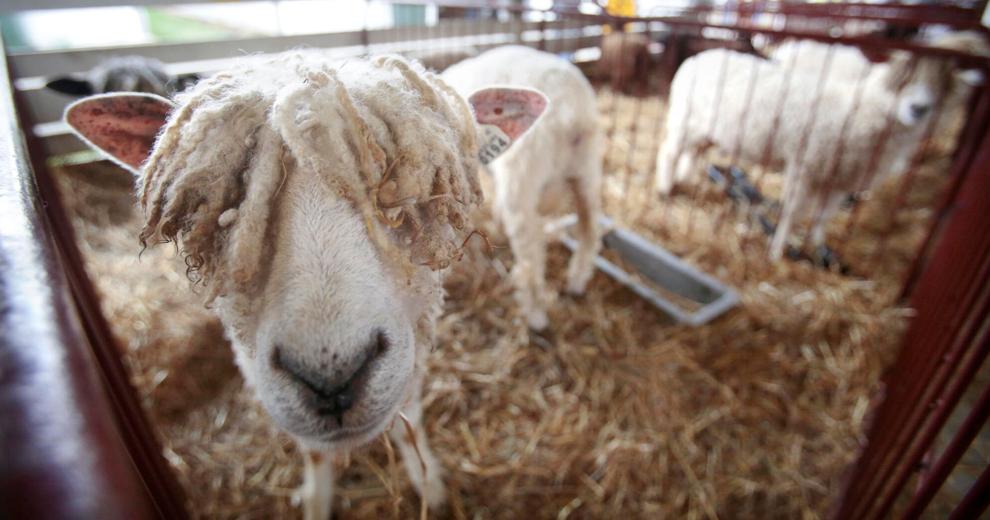 Sunday
Morning
Don't miss the last day of Massachusetts Sheep and Woolcraft Fair! Food booths open at 6:30 a.m. and the sheep shows, petting barn and exhibit hall open at 9 a.m. Kids ages 5 to 9 can make wool balls, 11 a.m. and wool flowers at 1 p.m., or hop on a horse drawn wagon ride after lunch. The fair closes at 4 p.m. Parking is $10 a car. Visit masheepwool.org for more information.
Afternoon
The Lenox Loves Music! series returns to Lilac Park Sunday afternoon with a show of cabaret and jazz by Susan Dillard, Dave Bartley and Dan Broad, 3:30 p.m. Check out the full season lineup here.
Head to Tanglewood's Ozawa Hall for a Berkshire Choral International concert conducted by Anthony Trecek-King and featuring music of Mozart, Brahms, Whitacre and more, 2 p.m. Tickets are $15, $5 for children under 18, available at bso.org/events/2023-berkshire-choral-int.
Evening
West Stockbridge Chamber Players present a program of Eric Shimelonis' For the Love of Music: An Invocation Dedicated to Stuart Kuller, Bohuslav Martinů's Serenade for Violin, Viola, Cello, and Two Clarinets, Johannes Brahms' String Sextet No 2 in G major, Op.36, and J.S. Bach's Largo from Sonata No.3 in C major for Solo Violin, 6 p.m. Tickets are $35, available at weststockbridgehistory.org.
Dream Away Lodge welcomes Queler/Farber Family Band, 8 p.m. See their full nightly lineup at thedreamawaylodge.com/music-events.
Monday
Art lovers, head to Northampton for the final day of the Paradise City Arts Festival, New England's leading fair of fine crafts, art and sculpture, 10 a.m. to 4 p.m. For a list of exhibitors, click here.