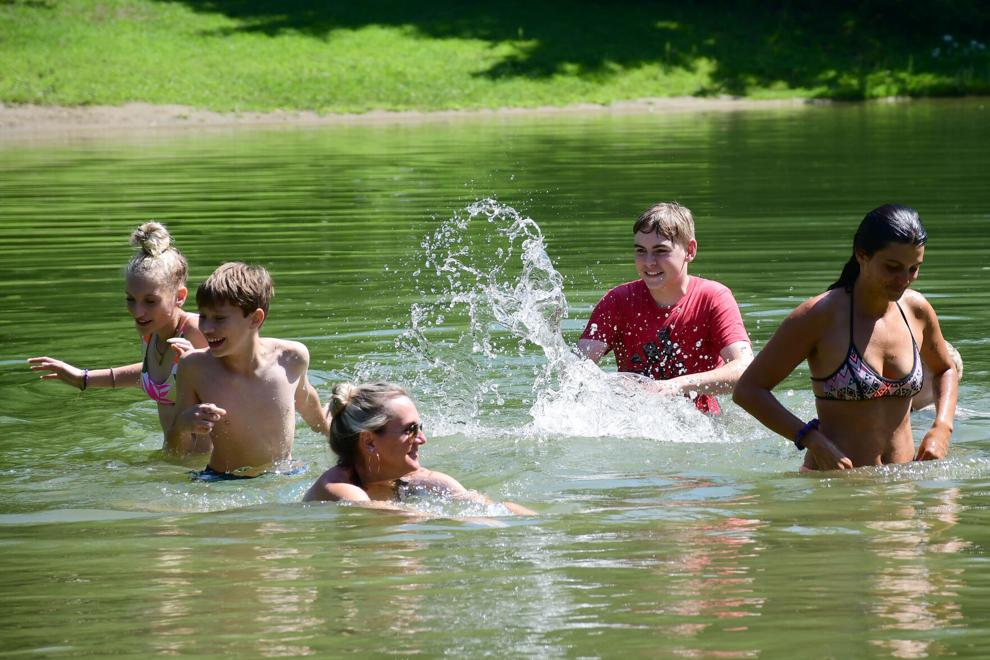 The first day of a prolonged hot spell lived up to its advance billing on Thursday, with a high of 92 recorded at Pittsfield Municipal Airport just before 4 p.m., the National Weather Service reported.
That was two degrees shy of Pittsfield's 94 degree record for the date in 1955. The Aug. 5 record set the same year also was 94.
In North Adams, a sizzling 93 was recorded at 4 p.m. Thursday at Harriman & West Airport.
Pittsfield opened two cooling centers on Thursday, and they will resume on Friday:
• Ralph J. Froio Senior Center, 330 North St., through 4 p.m. Friday.
• Berkshire Athenaeum, 1 Wendell Ave., 9 a.m. to 5 p.m. Friday, and 10 a.m. to 5 p.m. Saturday.
How do you spell relief? Not yet, forecasters acknowledged. Temperatures won't be returning to seasonal average highs in the upper 70s until Tuesday, at the earliest.
For South County, a heat advisory is in effect again on Friday from noon to 8 p.m. A weather observer in Great Barrington posted an unofficial mid-afternoon high of 98.
In Williamstown, a top reading of 95 was reported by the Williams College Environmental Center.
"Hot temperatures and high humidity may cause heat illnesses to occur," according to the National Weather Service advisory. Extra precautions are crucial for anyone working or spending time outside during the afternoon and early evening.
There's also a chance of severe thunderstorms with isolated damaging winds and locally heavy rain Friday, with some storms strong enough to trigger localized, powerful straight-line winds. More storms are possible through Tuesday.
Pittsfield's record highs for Saturday and Sunday, 90, could be matched. The Aug. 5 high was recorded in 2018, and the Aug. 6 record was posted in 1995. The weather service is signaling the probability of more heat advisories for both weekend days.
The all-time high in Pittsfield was 95 on July 3, 1966, July 6, 2010, and Sept. 2, 1953, according to Eagle archives. Records at the airport date back to 1939.
Travelers heading west into New York state, south into Connecticut or eastbound in Massachusetts encountered even hotter temperatures on Thursday.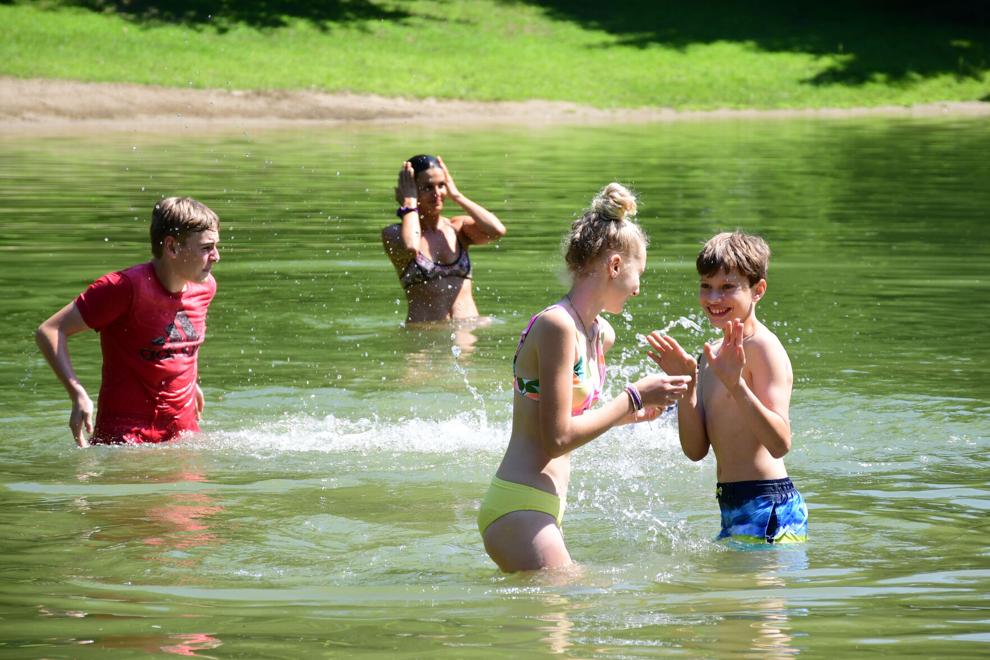 Albany's high hit 99 at 3 p.m., plunging to 81 by 5 p.m. following a thunderstorm. Boston recorded a mid-afternoon maximum of 97 at Logan International Airport. In Hartford, a 95-degree high was reported.