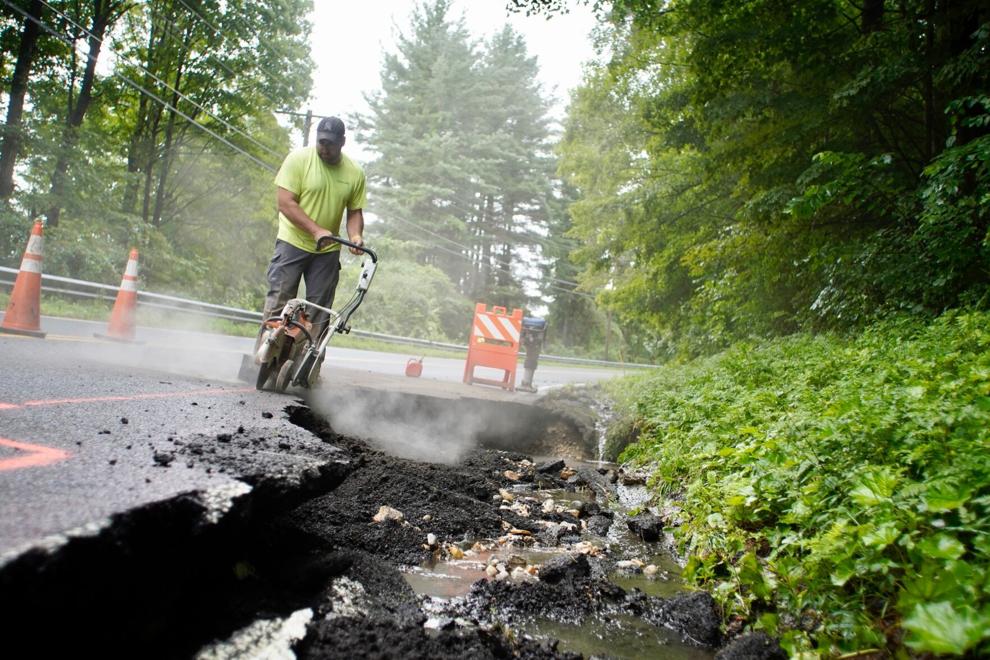 Sorry, we'd like to help, but we can't.
That's the basic message from the Massachusetts Emergency Management Agency to Berkshire towns seeking disaster relief from the Federal Emergency Management Agency for damage during July floods and storms.
Record rainfall swamped parts of the Berkshires — in Williamstown, it was the wettest month in 129 years. There was storm damage from straight-line winds and costly bridge washouts from flooding.
Berkshire County, along with neighboring Franklin County, had total verified damage amounts above the required minimum to qualify for federal assistance.
But, FEMA awards disaster relief only if statewide damage reaches $10.1 million, the threshold needed to qualify for a federal disaster declaration, according to MEMA public information officer Christopher Besse.
"Unfortunately, FEMA's final Preliminary Damage Assessment finding determined that, while two counties (Berkshire and Franklin) did meet the county threshold, the state threshold was not met," the state agency informed local officials. "As a result, no Federal Disaster Declaration is possible because both county and state thresholds need to be met to qualify for federal disaster aid."
FEMA did confirm $630,000 in storm damage in the Berkshires, well above the county's minimum requirement of $510,000. Franklin's total of $941,000 was more than triple the required threshold of $277,000 for the rural county. But, the other three counties, with damage more scattered and less costly, held the statewide total below what the federal agency allowed.
The total verified damage for Berkshire, Franklin, Hampden, Hampshire and Worcester counties came to $2.7 million.
In a "Dear Cities/Towns" letter emailed to local officials in communities that sought aid, the MEMA Disaster Recovery team acknowledged significant damage in Western Massachusetts, potentially enough to untie the federal purse strings.
The state agency's preliminary review of the damage reports led to two rounds of preliminary damage assessments with FEMA "to ensure all eligible damage was identified." The series of efforts ended Oct. 1.
But, the state agency pointed out that $93 million in "mitigation dollars" is available to all communities.
"Although we did not make it to a declaration, the data collected is important to develop strategies to mitigate future damage," the MEMA letter stated.