The National Weather Service in Albany has issued watches and warnings for the Berkshires on Wednesday evening as a line of severe storms was steaming across eastern New York.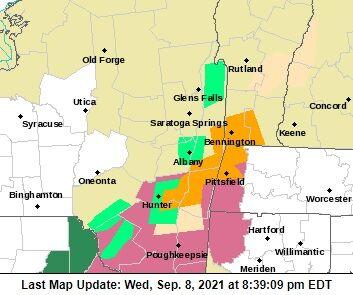 The entire county was under a severe thunderstorm watch through midnight, and a severe thunderstorm warning was posted for the northeastern and central part of the county.
Showers and thunderstorms capable of producing 60 mph wind gusts and penny sized hail are possible in the area through 9:15 p.m., according to the weather service. People in the warning area could experience damage to roofs, siding and trees.