As winds picked up and rain rolled Sunday afternoon marking the beginning of Tropical Storm Henri's landfall off the coast of Rhode Island, Berkshire County municipalities and police stations have started sending out alerts to residents. Here is a roundup of the information we have so far: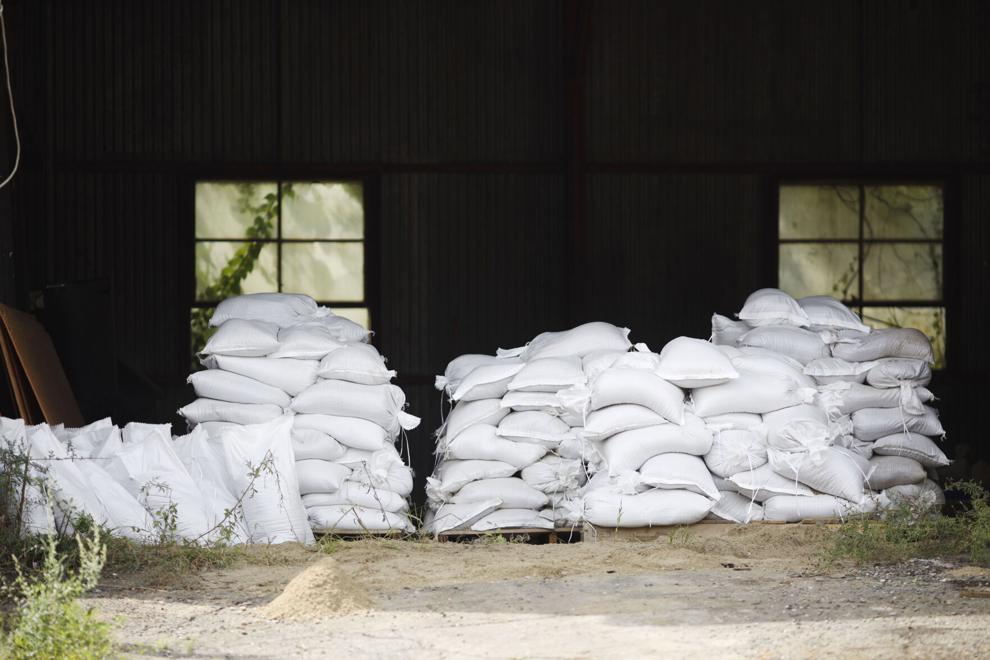 PITTSFIELD: "Please be advised that storm conditions in the Western Mass. region are expected to begin around 3 p.m. with heavy rains and tropical storm force winds. Significant impacts are expected to occur approximately at 8 p.m., lasting for at least 24 hours. With existing high water levels and saturated ground conditions, City of Pittsfield highway and water crews continue to monitor low-lying areas, including culverts and storm drains, throughout the city. Equipment and resources are secured, sandbags are filled, and emergency personnel are in place. Reid Middle School is prepared to open for emergency sheltering with access to bathrooms, food and water. City officials will continue to work closely with our regional and state partners, and Eversource, throughout this weather event. As potential impacts from this storm may include flash flooding, downed trees and power lines, we are asking everyone to please stay off the roads as much as possible. If you must travel, do not drive through standing water."
ADAMS: "Current predictions from the US National Weather Service and MEMA indicated that Tropical Storm Henri is expected to bring heavy rains, high wind, and the potential for localized flooding and power outages, Sunday into Monday. Regional public safety agencies and emergency management officials are monitoring the situation. Adams may experience significant flooding; please ensure storm water drains and conveyances are open. DPW has inspected trouble areas, but we need your help. If you live in an area that is prone to flooding, be alert and prepared. National Grid is mobilized. If our area loses power, it is possible to take up to 72 hours to restore power."
NORTH ADAMS: "... The City is working closely with the Northern Berkshire Emergency Planning Committee to monitor, respond to, and provide public information related to Tropical Storm Henri. Residents are asked to prepare for potential power outages by charging electronic devices and keeping flashlights handy. People also are asked to limit travel and to use caution if they have to be out during the height of this weather event on Sunday and Monday. The Northern Berkshire Regional Emergency Planning Committee also has provided information about storm preparation on their social media page. To report downed power lines or other city emergencies, please call North Adams dispatch at 413-664-4944. Finally, please also be a good neighbor during this weather event. Check on family, friends, and neighbors, especially the elderly, those who live alone, those with medical conditions and those who may need additional assistance."
GREAT BARRINGTON: A message from Police Chief Storti: "We are preparing for Hurricane Henri. The primary threats are heavy rain and high winds tomorrow morning through tomorrow night, which may lead to flooding, downed trees, road closures and power outages. Our Emergency Management team is continuing to monitor the evolving situation and we have been working with our DPW identifying historic problematic areas. The police and fire departments have increased staffing to handle the expected call volume. We are in communication with the Massachusetts Emergency Management Agency in the event we require additional resources. As the storm progresses, we will also be providing information on social media specific to high winds, flooding, power outages, road closures, and other hazards as the occur. We recommend that everyone test their generators, sump pumps, and battery powered lighting and secure outdoor items such as patio furniture. Please monitor our Facebook and webpage for updates at greatbarringtonpolice.com."
STOCKBRIDGE: From the Stockbridge Police Department: "We have increased staffing today to account for anticipated increased call volume. Please do not call us to let us know you lost power; National Grid would love to hear from you instead. The truth is, we know no more or less than you. ... Even though we love hearing from you, calling about power restoration and individual power outages swamps our regional dispatch center with non-emergency calls making it difficult for them to answer emergencies."