There's nothing quite like driving through the Berkshires in the fall. Seeing the piles of pumpkins in the fields, ripe apples ready for picking in the orchards and trees showing off vigorous colors of red, orange and yellow.
But after a rainy summer — where Pittsfield Municipal Airport reports collecting 43 inches of rain so far this year, which is 25 percent above normal according to Clarence Fanto's The Outlook — it seems as though the vibrant color was slow to appear in the New England landscape. Even The Eagle's early editions of our foliage-watch time-lapse video showed little-to-no change in our second week.
"Certainly, the wet summer should have resulted in good health for many hardwoods," said Drew Jones, Hopkins Memorial Forest Manager at Williams College in Williamstown.
"This might suggest a longer or delayed foliage season (stressed trees often lose their leaves early). During fall, heavy rains and strong winds will tend to shorten the foliage season, because they tend to knock the leaves off prematurely."
The leaves change color because of the breakdown of chlorophyll, Jones explained, which happens because of cooler temperatures and because leaves get fewer hours of sunlight, which triggers a decline in photosynthesis. He said this process exposes the yellow and orange pigments that are already present in the leaves, allowing them to shine in the absence of the green pigments.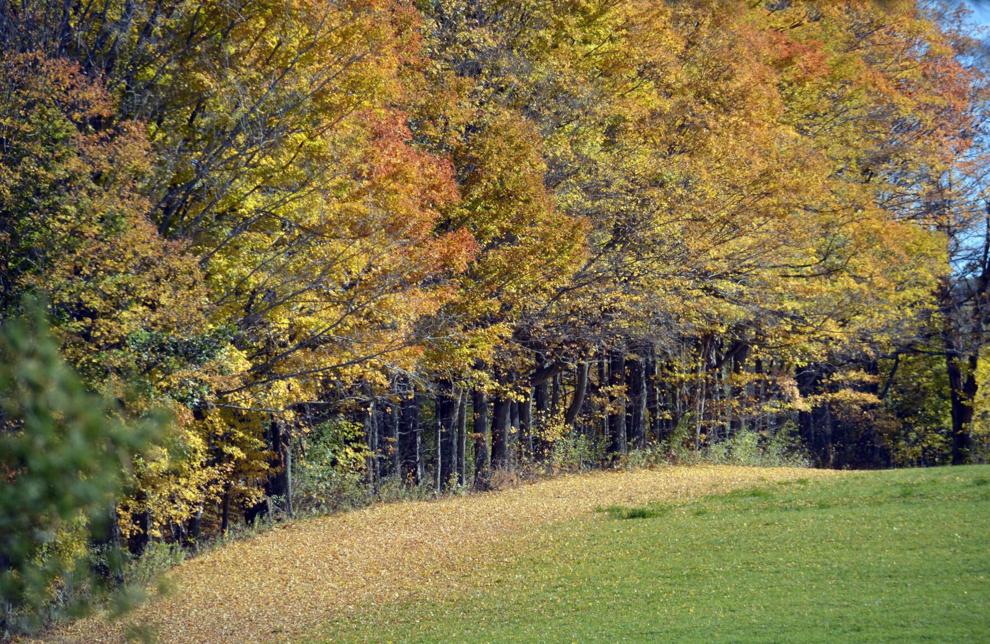 While it may seem like we were behind on the color shift looking at all these still green leaves, Jones said we actually aren't far off from a vibrant landscape. The peak of the color change for central and northern Berkshires foliage should be within by mid-October, he said.
"If it seems a little delayed this year, it may be that there are fewer trees changing prematurely due to summer drought stress — but this is really just conjecture," he said. "Some say that gray days tend to accentuate the color; this could just be an effect of the drab background adding contrast (and perceived vibrancy) more than any real effect on pigment intensity."