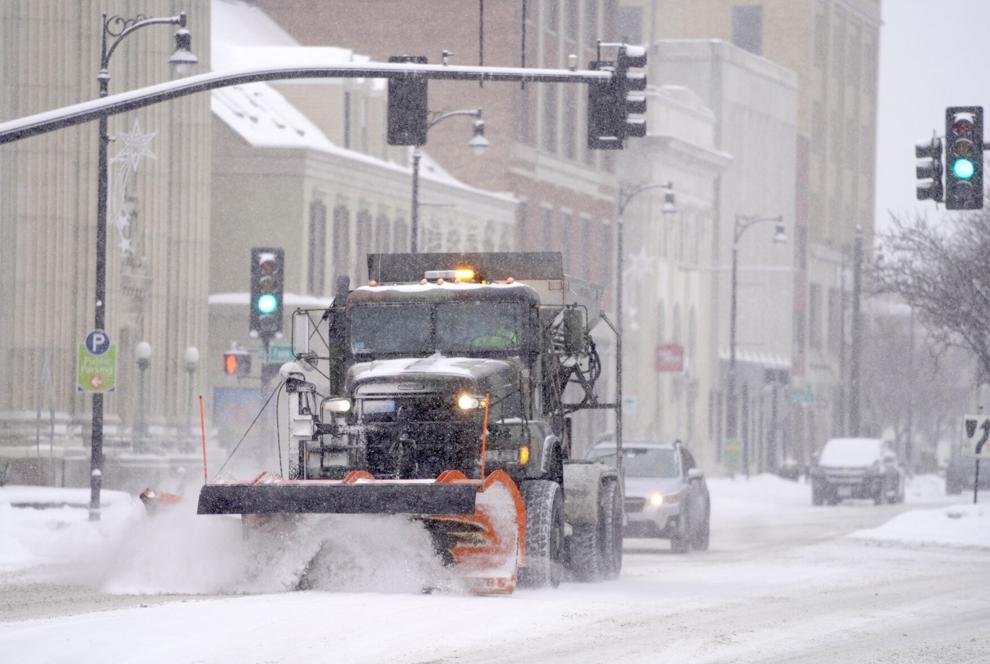 Time to break out the shovels, snowblowers and even plows.
The first snowfall of the season is on its way to Berkshire County from Pittsfield, Lenox and Lee north to Adams, North Adams and Williamstown, with hilltowns hardest hit.
A winter weather advisory from the National Weather Service in Albany, N.Y., predicts that an approaching pool of colder air will trigger 2 to 6 inches of snow by Saturday morning, with as much as 8 to 10 inches in some high-elevation areas. Blustery winds are likely to gust up to 40 mph.
Travel in the affected areas could be very difficult, forecasters warn, with the heaviest snowfall rates nearing an inch per hour expected late Friday afternoon and evening as strong winds cause blowing and drifting snow.
The advisory, in effect from mid-morning Friday until 7 a.m. Saturday, does not include the southern portion of Berkshire County, although nighttime snow showers could leave an inch or two on the ground.
After tranquil weather on Saturday, the post-Thanksgiving travel rush on Sunday could be affected by a light snowfall as temperatures continue to range below normal during the next five days.
Here are the main impacts predicted for the season's first winter weather event:
• By Saturday morning, a dusting to an inch south of I-90 in the Berkshires, with 2 to 6 inches north of the Massachusetts Turnpike, and potentially 8 to 10 inches in the hilltowns above 1,500 feet elevation.
• The advance of cold Canadian air mass through the region on Friday will promote the higher intensity of snowfall, light to moderate at first, but becoming heavier late in the day, especially over higher elevations north of Pittsfield, Dalton and Hinsdale.
• At the peak of the storm after dark until sunrise Saturday, snow could fall heavily, up to an inch per hour, cutting visibility for motorists and causing challenging travel conditions.
• Strong northwest winds gusting from 25 to 40 mph from Friday afternoon into Saturday morning should cause blowing and drifting snow.
• Temperatures will remain below normal through Sunday with daytime highs in the 30s, dropping into the 20s overnight.