The heat is back on for the Berkshires and the rest of the Northeast, with record-challenging daytime highs and tropical humidity prompting National Weather Service advisories for the region.
Daytime heat index values — those are a combination of high temperatures and the moisture in the atmosphere — of up to 100 degrees are expected until 8 p.m. through Friday, according to government forecasters in Albany, N.Y. Heat-related illnesses are possible unless the customary precautions are taken, especially when outside, the advisory stated.
The heat dome over the area might trigger severe thunderstorms with damaging winds during the next three afternoons and evenings. Locally heavy rain could cause ponding of water on roadways and isolated flash flooding.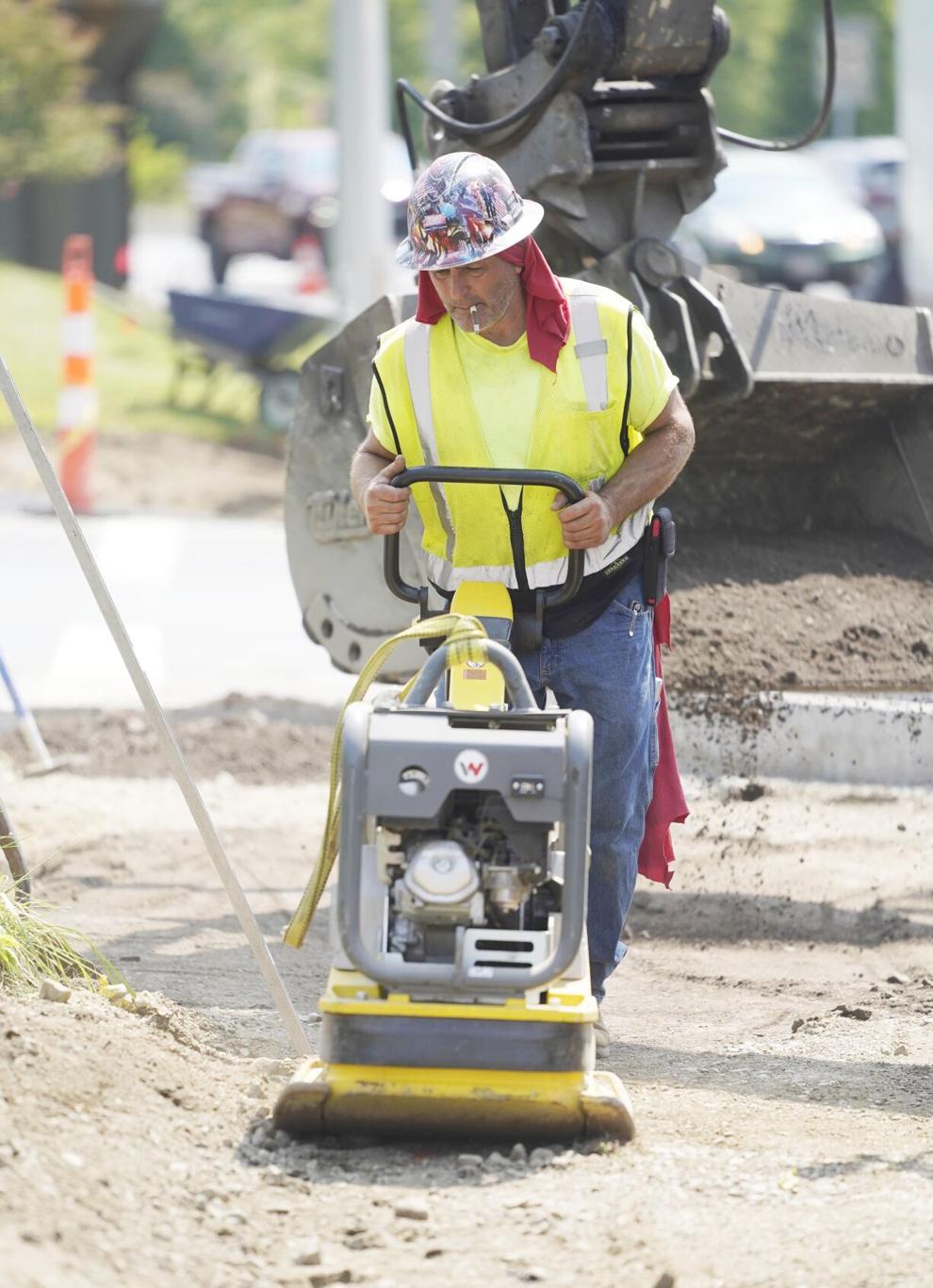 The greatest likelihood of severe storms is Thursday and Friday, when daytime highs are expected to top 90, especially in central and south Berkshire.
"The Northeast will be stuck in a very active weather pattern through the rest of the week as several disturbances sweep through the region," according to AccuWeather meteorologist Alex DaSilva. As these disturbances clash with the sticky air, thunderstorms will erupt and could turn robust, he said.
"While many storms will bring heavy downpours, a few storms are likely to turn severe and bring localized damaging winds," DaSilva predicted.
On Saturday, the leading edge of cooler Canadian air will spell relief and a run of pleasant weather through Tuesday.
Until then, the steamy, stifling air promises to equal or even exceed the season's only other hot spell, from June 28-30, when temperatures peaked at 90. Since then, average daytime highs have remained slightly below average, and no rainfall has been recorded for the past 10 days, after a series of damaging monsoonlike storms from mid-July until late in the month.
The record high at Pittsfield Municipal Airport's government weather station for Aug. 11 was 92 in 1944, with another 92-degree high, on Aug. 12, recorded in 2002. That same year, the Aug. 13 temperature topped out at 93.