Because of an eastward jog as Tropical Storm Henri, downgraded from a minimal hurricane, was set to wash ashore along the Connecticut-Rhode Island border Sunday, Berkshire County is likely to be spared the worst effects.
"We're still expecting heavy rain to expand westward into the Berkshires, so there will be concerns for street and stream flooding as well as river rises," said Brian Frugis, National Weather Service meteorologist in Albany, N.Y. There could be some overflow along southern Berkshires sections of the Housatonic, he told The Eagle on Sunday morning.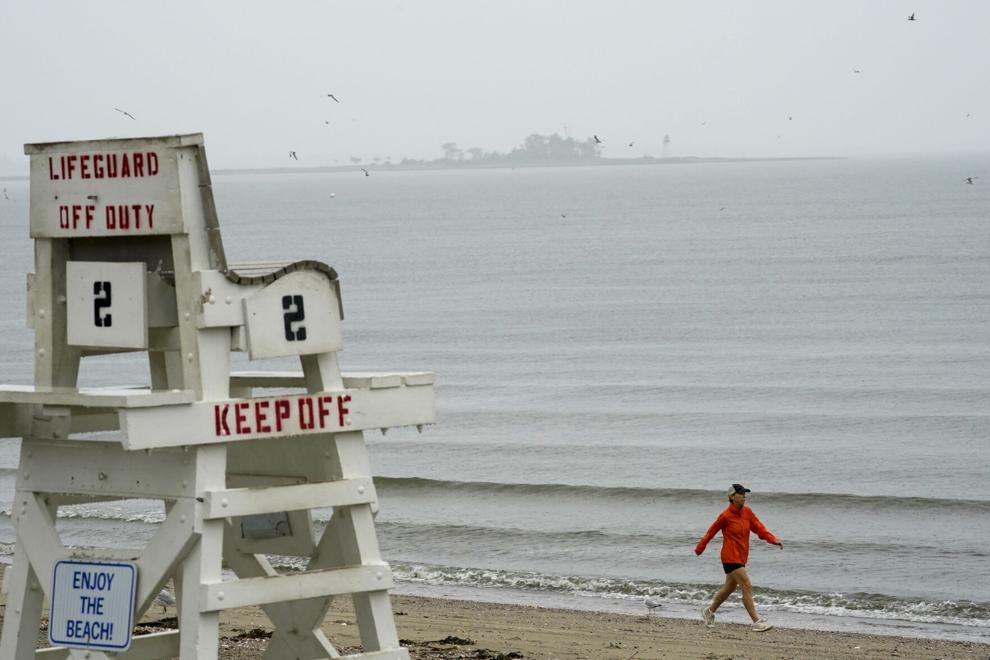 But wind damage, utility impacts and coastal storm surge continue to be a threat for the Southern New England coastline, as well as Block Island, Cape Cod, Martha's Vineyard and Nantucket.
The National Hurricane Center's track of Henri, as of mid-morning Sunday, indicated a slow-mo move northward through central Massachusetts, weakening into a tropical rainstorm along the Vermont-New Hampshire border, then into southern Maine early Tuesday, Downeast Maine and offshore toward Nova Scotia by Tuesday afternoon.
For the Berkshires, While heavy rain is still expected into the pre-dawn hours on Monday, winds are likely to be moderately strong at times, gusting to 30 mph, but not approaching 39 mph gale force. As a result, storm damage and potential power blackouts are much less likely in the county, forecasters pointed out.
South Berkshire is likely to be harder hit than other sections, with 4 to 6 inches of rain possible, according to Frugis at the National Weather Service.
Pittsfield and surrounding central Berkshire towns may see 2 to 3 inches, while Adams, North Adams and Williamstown, along with adjacent North Berkshire towns could wind up with 1 to 2 inches.
However, the government forecasters cautioned that Henri is expected to slow down and perhaps stall over eastern New England, according to the current track, prolonging rainfall into late Monday.
Key takeaways:
• A flood watch for Berkshire County has been extended through early Monday evening.
• Heavy rainfall is expected to lead to flash flooding, urban flooding and small stream flooding.
• Some minor river flooding is expected with isolated moderate river flooding possible.