After delivering devastating floods to downstate New York and the city's metro area, the potent remains of what was Hurricane Ida finally have moved offshore from Cape Cod.
Skies began clearing over Berkshire County before dawn. There were no immediate reports of major flooding or damage from an overnight deluge that dumped buckets of rain over sections of the county south of Pittsfield from 1 to 2 a.m.
At Pittsfield Municipal Airport, the two-day rainfall total for the post-tropical storm came in at 2.16 inches, while Harriman & West Airport in North Adams recorded 1.67 inches, the National Weather Service reported.
As predicted, South Berkshire took the greatest hit from the torrential downpours. Weather observer Nick Diller in Great Barrington checked in Thursday morning with 3.06 inches in his rain gauge.
After the deluge, rain-weary Berkshirites can look forward to a pleasant, mostly clear though slightly autumnal Labor Day weekend, though there is a low probability of occasional showers Sunday and Monday.
The county was spared the worst of the fading but still powerful Ida. Wappingers Falls in Dutchess County in New York reported the highest regional storm total, 6.27 inches.
The Hudson Valley Regional Airport at Poughkeepsie set a daily record for Sept. 1, with 5.57 inches, the government's weather service reported. It was the third-wettest day on record for Poughkeepsie, where the database goes back to 1931.
Flash flood warnings came down in Boston and portions of Eastern Massachusetts and Rhode Island on Thursday morning, after Ida knocked out power to about 16,000 customers and forced road closures throughout the region. The flash flood warning for Boston was set to expire at 9 a.m.
Partial road closures were reported around Boston and the region because of ponding on the highways.
The New York City metro area, Long Island, Westchester County and much of New Jersey suffered devastating flooding late Wednesday night.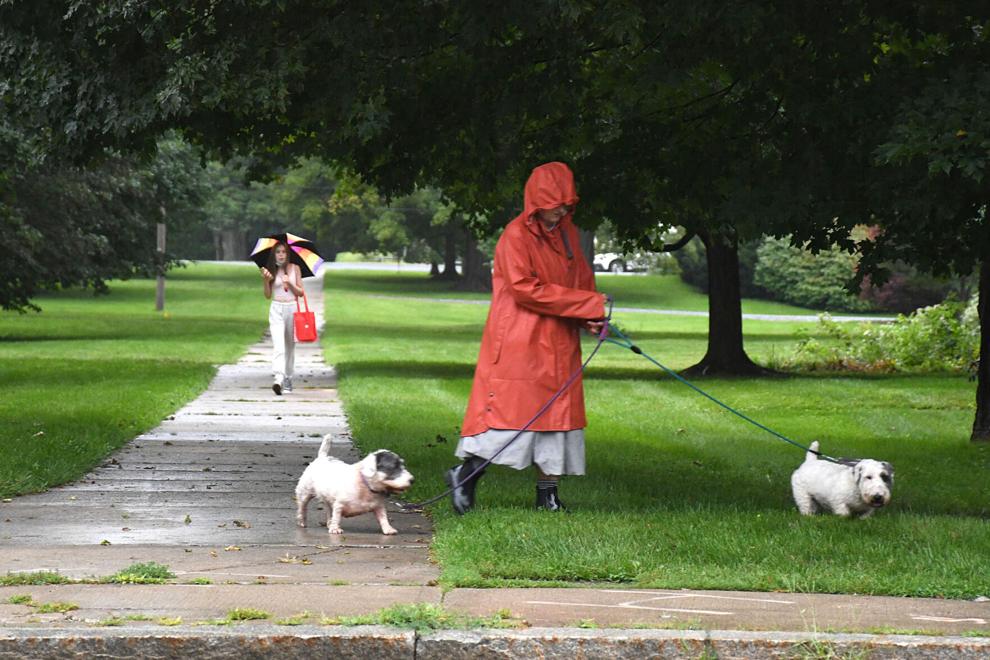 At Manhattan's Central Park, 3.16 inches of rain fell from 8 to 9 p.m., more rain than the city normally gets in a month. The one-hour deluge shattered a record set last Aug. 21, when 1.94 inches fell in one hour in the park.
The New York area was under a state of emergency Thursday, after Ida's remnants barreled into the region with furious, wind-driven rain that led to at least eight deaths, all but halted subway service and destroyed homes in New Jersey.
"This is going down as a historic event," said Nelson Vaz, a meteorologist at the National Weather Service in New York, which issued a flash flood emergency in New York City for the first time.