We're entering a prolonged period of dreary weather for the week ahead, certainly a discouraging outlook as a delayed fall foliage season continues to disappoint leaf peepers.
Cool and damp sums it up for the days ahead, with frequent downpours expected to continue through Monday, and a few rumbles of thunder are possible.
The northern and central Berkshires, as well as eastern New York, are targeted for the heaviest showers, according to the National Weather Service in Albany, N.Y.
By midday Tuesday, 1 to 2 inches will add to our already-record rainfall from late June to mid-September. With 43 inches in the Pittsfield Municipal Airport's gauge for the year so far, we're running 25 percent above normal.
By midweek, expect a drying trend, but stagnant weather systems will prolong cloudiness into next weekend.
After a downright chilly Monday and Tuesday, temperatures will trend above normal again, and that's the main reason we're still seeing so much green on our hillsides and in our valleys. This week's averages, based on data since 1938: highs of 62; lows of 42.
As for the first light frost: None in sight this week — another late arrival, based on past history.
For later in the week, look for what the meteorologists call "unsettled weather" — plenty of clouds, possible breaks of sun, and rain likely to hold off until Sunday.
The Climate Prediction Center's extended outlook heading into midmonth (Oct. 10-16) indicates temperatures continuing above normal, along with a dry spell.
Foliage update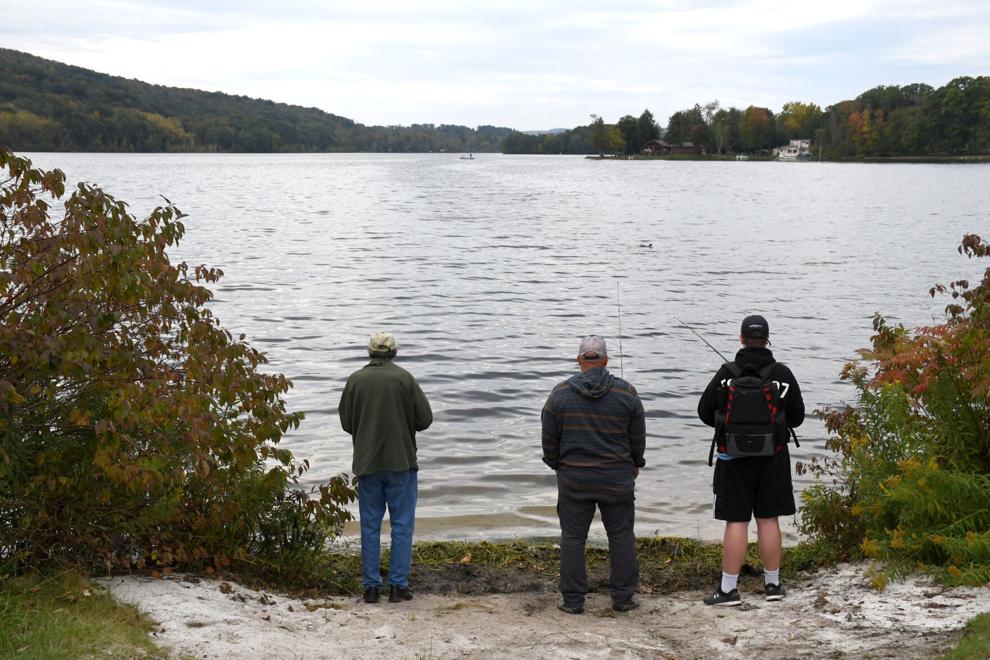 Like a most-welcome but late-to-the-party visitor for the fall color display, Berkshire County remains on the cusp of peak season. Early leaf-change is considerably behind the predicted schedule, and early forecasts of a brilliant show might turn out to be off-base.
This year, many areas have yet to pivot from their summer green shades. In northern Maine, where peak conditions typically arrive in late September, forest rangers recently reported less than 70 percent color change.
But, observers in the High Peaks area of the Adirondacks saw nearly full color this weekend.
Achieving those peak colors is a delicate balance, jeopardized by changes in the environment, said Paul Schaberg, a research plant physiologist with the U.S. Forest Service in Burlington, Vt. Warm fall temperatures can cause leaves to remain green longer and delay the onset of what leaf peepers look for.
National overview
Early for the week, alerts for excessive rainfall are posted for the Tennessee and Ohio valleys and into parts of the Great Lakes, extending to the central Gulf Coast, Southeast and southern Appalachians. Southern California and the Southwest should see some beneficial rain. Rainfall will persist through most of the week in the Southeast and mid-Atlantic states.
In California, smoke from wildfires is causing poor air quality over the San Joaquin Valley into Tuesday, but later in the week some rainfall and a cooling trend are expected for the West Coast states.
Floridians should enjoy mostly sunny skies and highs in the mid-80s until Friday, the start of a predicted rainy weekend.
Wildfire report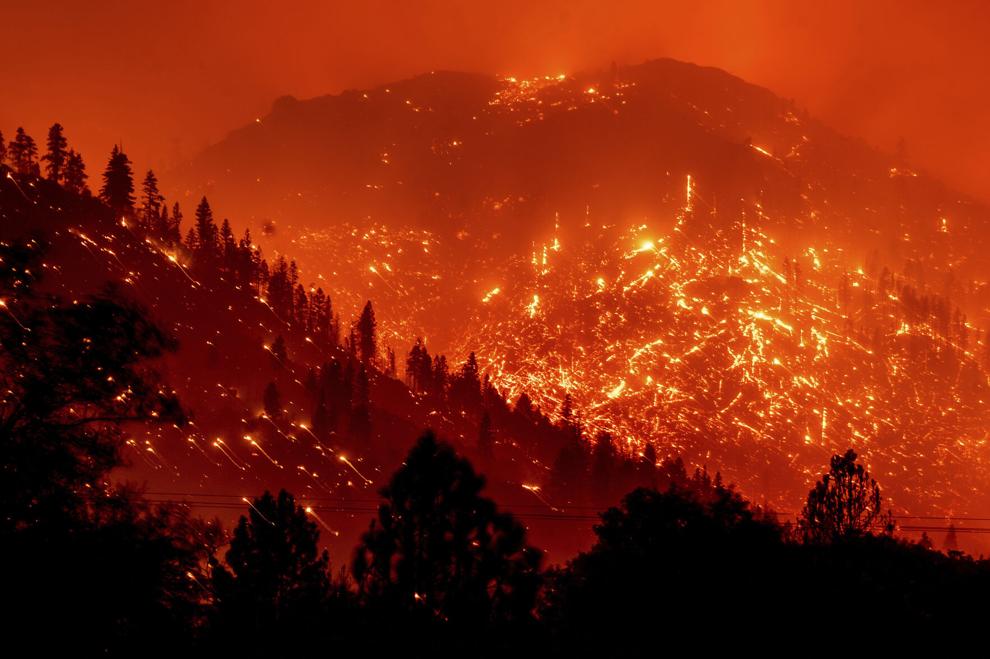 Nine of California's 10 largest wildfires since 1932, when modern records began, have occurred in the past decade. And amazingly, the eight largest have burned since 2017.
"It's a combination of everything — climate change, decades of fire suppression and drought," Craig Clements, director of San Jose State University's Fire Weather Lab, told the San Jose Mercury-News. The so-called megafires, consuming more than 100,000 acres, once were rare but are becoming increasingly common.
A major contributor is ongoing drought: The past two years have been the driest in Northern California since 1976-77.
The lack of rain and snow has left vegetation dangerously dry. Add to that, climate change is causing hotter temperatures, particularly at night, a time when firefighters, in the past, could gain the upper hand. Hotter temperatures are melting snow and causing fire season to last longer. Meanwhile, more people are moving into fire-prone areas, increasing the risk of ignitions.
Over the past 10 years, 12.7 million acres have burned in California, 1 of every 8 acres in the state. And it's double the 6.4 million acres during the previous decade.
Climate surprise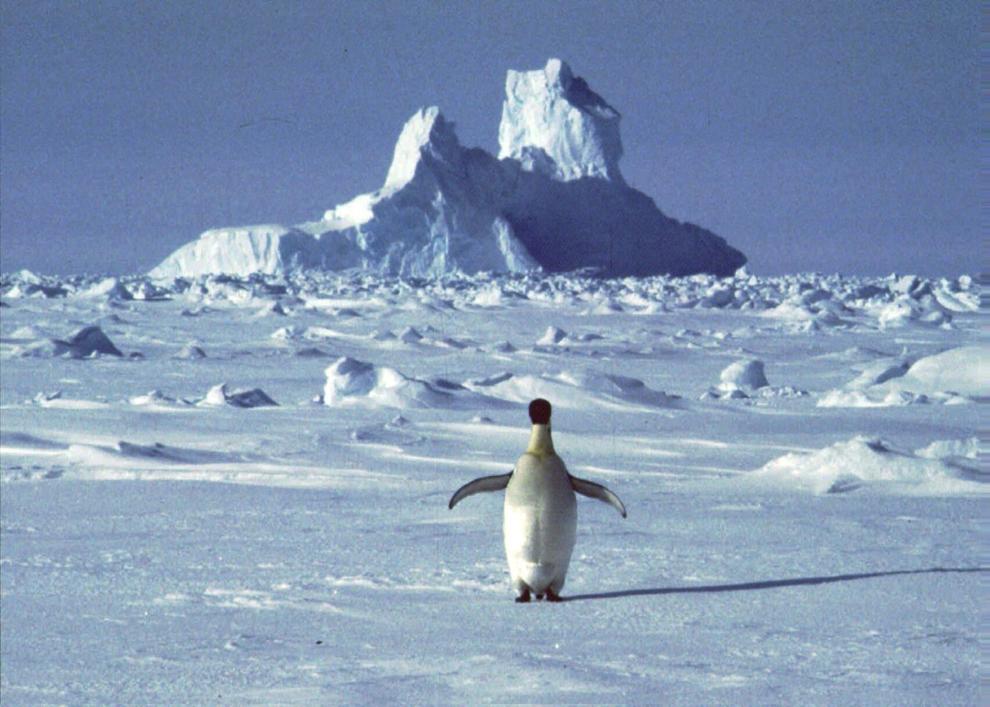 Global warming is a term that no longer applies. What we're witnessing is climate change to the extreme. And there are some unexpected impacts.
Amid a record hot summer in large parts of the Northern Hemisphere, beset by devastating fires, floods and hurricanes, Antarctica was mired in an exceptional deep, deep freeze, breaking records even at the coldest location on the planet.
The average temperature at the Amundsen-Scott South Pole Station from April to September, a frigid minus 78 degrees, was the coldest on record dating to 1957. It was 4.5 degrees lower than the most recent 30-year average, according to field reports confirmed by research scientists at NASA's Global Modeling and Assimilation Office.
The temperature averaged over September also was the coldest on record at the South Pole, stated David Bromwich, a polar researcher at Ohio State University. The extreme cold over Antarctica helped push sea ice levels surrounding the continent to their fifth-highest level on record in August, according to the National Snow and Ice Data Center.
Information from The Washington Post and The Associated Press was included in this report.