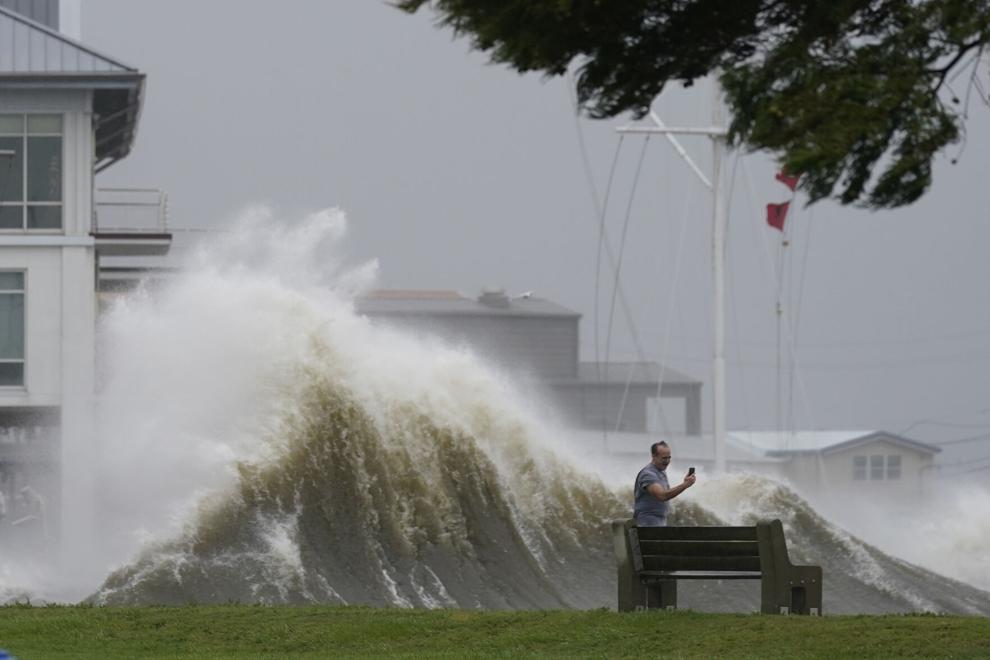 While extremely powerful Hurricane Ida pummels the Deep South, sparing Florida, forecasters in our region are keeping a close watch on possible impacts as the weakened storm, still a rainmaker, heads toward the mid-Atlantic states.
The adjusted track, likely to be further revised, takes post-tropical Ida toward metro New York by early Thursday morning, then passing southern New England into the Atlantic toward Nova Scotia on Friday.
Rainfall in the Berkshires, according to a preliminary forecast from AccuWeather.com, could total 2 to 4 inches, with the higher amounts in South County.
The leading edge of slightly cooler air will move through Monday afternoon and evening, with showers and thunderstorms expected. Some could be quite strong, the National Weather Service cautioned.
Tuesday should see gradual clearing, with highs around 80, followed by high clouds ahead of Ida.
Moderate to heavy rainfall is highly likely Wednesday into early Thursday, and it might be quite breezy. Tracking the storm is recommended at the National Hurricane Center website.
Labor Day weekend prospects look highly favorable, beginning Friday. Generally fair right through Monday is the scenario not only for the Berkshires, but the rest of the Northeast, including the coast and the mountains, with temperatures slightly below normal, maxing out around 70, with low to mid-50s at night. It should be one of the summer's few outstanding weekends.
The outlook through Sept. 15 indicates below-normal temperatures and above-average rainfall for western New England.
Although the autumn equinox isn't until Sept. 22, we often get a fall weather preview around here before then. Average temperatures slowly are sliding from the current daytime of 75 and nighttime low of 54. Sunrise is heading toward 6:20, with sunset at 7:15 by Saturday, when daylight will total just 13 hours (a loss of 2 hours, 20 minutes since early July). Daylight is fading by 20 minutes a week.
But, September through Halloween often is a pleasurable weather season, so, there is much to enjoy in the great outdoors.
National overview
While devastation and destruction continues along Ida's path, dangerous heat persists in parts of Southern California and the Southwest on Monday.
By midweek, a threat of heavy rainfall and flooding extends into the mid-Atlantic states and parts of the Northeast from a weakening Ida, though still capable of torrential downpours.
The Southwest could see deep tropical moisture impacts by Wednesday from Hurricane Nora, tracking northward up the Gulf of California and into northwest Mexico. Later in the week, the central Rockies might be affected as well.
In Florida, typical late-summer conditions are forecast, with highs from 85 to 90 and thunderstorm threats Tuesday and Thursday.
Climate update
The government's latest National Climate Assessment describes how the U.S. is becoming drier and wetter, depending on where you live.
It's no surprise that the Northeast, Southeast and parts of the Midwest are suffering from excessive rainfall. Last weekend's tropical storm dumped record-breaking rains on New York City and the metro area. Heavy downpours caused devastating flash floods in central Tennessee, tearing apart houses and killing more than 20 people.
At the same time, California and much of the West, including the Pacific Northwest, remain mired in the most widespread drought in at least two decades. It is intensified by extreme heat in the region's interior areas.
Here in Berkshire County, we were deluged with nearly 20 inches during the nine-week period from the end of June through Sunday. That's close to half of the average total rainfall for the entire year.
About 15 inches fell in July, easily breaking National Weather Service records dating to 1939 at Pittsfield Municipal Airport.
The frequency of intense downpours represents climate change. As temperatures warm, increased evaporation pumps more moisture into the air.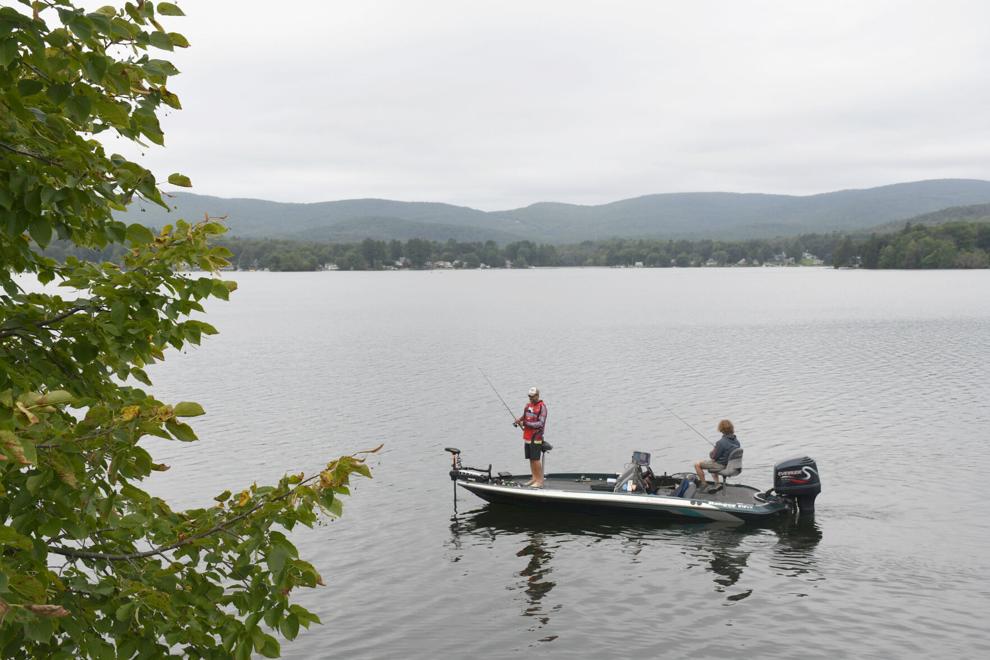 "We're seeing warmer temperatures and warmer oceans," said David R. Easterling, a director of the National Climate Assessment. "So, you have more moisture in the atmosphere that's able to rain out in these storms."
The National Oceanic and Atmospheric Administration was the government's lead agency for the assessment.
Extreme downpours have been creating major disasters around the world, from Germany to India to China, with floods causing many hundreds of deaths. Last week, a team of scientists reported that Germany's historic flooding was made more likely by climate change.
"Precipitation is one of the key climate variables," said Aiguo Dai, a professor of atmospheric science at the University at Albany-SUNY. "The direct impacts from a warming temperature are important, but the indirect impact through changes in precipitation and storm intensity will be even bigger."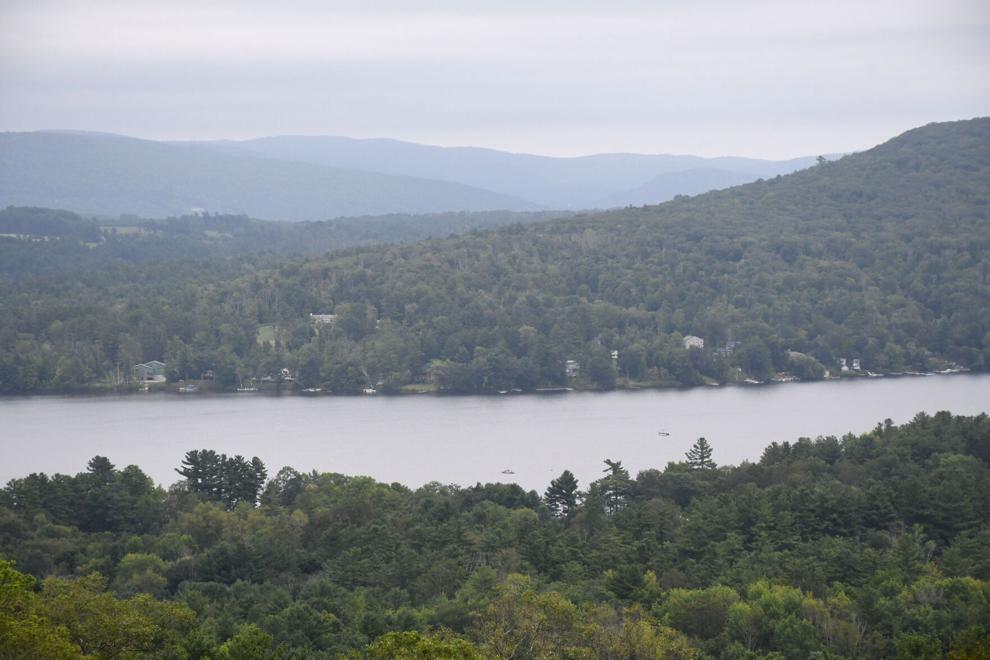 Information from The New York Times was included in this report.