High time for a reasonably tranquil week of weather, and that's what we can anticipate, though it won't be entirely rain-free.
Labor Day should be decent for end-of-summer barbecues and other outdoor gatherings and ramblings, with generally sunny skies and just an outside chance of a stray shower in spots.
A picture-perfect day, with hints of autumnal cooling, is expected Tuesday, but the leading edge of colder air will be accompanied by showers and potentially robust thunderstorms following early sunshine Wednesday. A clearing trend will begin Thursday, while Friday and Saturday look dry, with daytime temperatures in the low 70s, while nighttime lows drop toward 50.
The Climate Prediction Center's long-range outlook for western New England shows temperatures near normal through mid-September, with rainfall below normal for the first time this summer.
National overview
Wildfires remain out of control in much of the West and Northern Plains, causing unhealthy air in much of the region. Air-quality alerts remain in effect across parts of the Pacific Northwest and California because of smoke from ongoing wildfires. Heat will intensify throughout the Western states, except along the immediate coast.
For the week ahead, it will be seasonably cool in the Northeast, while it remains hot and humid across the southern Plains and the Southeast. Overall, the pattern is a rather dry one, with generally near- to above-normal temperatures over much of the U.S.
However, daily showers and thunderstorms are likely for much of Florida.
Climate review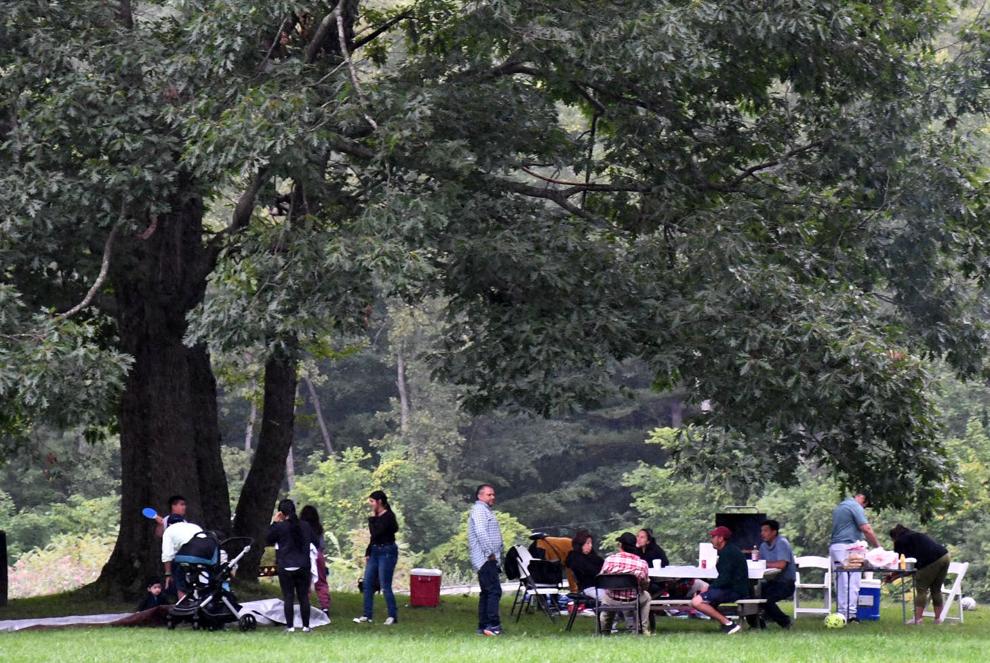 Ida was the fifth-most-powerful hurricane to strike the U.S. mainland, based on its 150-mph top winds at landfall near New Orleans. The list is topped by the Labor Day hurricane of 1935, with 185-mph winds in Florida; Hurricane Camille in 1969 (175 mph in Mississippi); Hurricane Andrew in 1992 (165 mph in Florida), and Hurricane Michael in 2018 (155 mph in Florida).
Post-tropical Ida caused chaos across multiple states from Maryland and Pennsylvania to Connecticut and Rhode Island. At least 51 people died in the mid-Atlantic and Northeast regions, and 13 more in Louisiana and Mississippi.
The National Weather Service issued its first-ever flash flood emergency for New York City; in Central Park, 3.2 inches of rain fell in an hour, setting a record. The city's total of 7.1 inches was its fifth-wettest day on record since 1870. The result was one of the deadliest and most destructive flash flood events to hit the tri-state area (New York, New Jersey and Connecticut).
The storm was predicted well in advance, and there was no hype. The National Weather Service issued a flash flood watch for the metro New York area as early as Aug. 30. But, the intense rainfall caused by the climate change-fueled storm still caught many by surprise — "blindsided" was the catchphrase used by some public officials.
"It wasn't that it was 7 inches in a day, but that most of it fell in a couple of hours," said Bob Henson, a meteorologist and writer for Yale Climate Connections. "That really drove the flash aspect of the flooding and caused the really rapid water rise."
Another factor is that many parts of the region had an exceptionally wet summer, meaning that soil is saturated and the risk of flooding is even greater.
"It can be difficult to visualize what it means when we say 'life-threatening flash floods,' " Henson said. "Some folks hear 'this is the remnants of a hurricane' and think: it's no big deal, it's just the leftovers."
Forecast models signaled historic rainfall totals across parts of the mid-Atlantic and the Northeast five days before the storm hit. Two days in advance, flash flood watches went up for 70 million people, and the day before, forecasters warned of a "high" risk for life-threatening flash and urban flooding and significant river flooding.
As the event unfolded, forecasters raised their alarms, warning of life-threatening, destructive and deadly flash flooding and imploring people to seek higher ground and not to drive through flooded roadways.
Still, there is a dangerous disconnect between forecasts and public response. Research has shown that climate change is intensifying storms when they do occur — and that often results in deluges of rain.
Nine of the top 10 years for extreme one-day precipitation events have occurred since 1996, according to the Environmental Protection Agency's heavy precipitation tracker.
The growing frequency of violent storms, which many weather and climate scientists warn will persist, is pushing meteorologists to figure out how to better communicate the risks. As extreme weather continues to exceed the expectations of even the best forecasters, Henson said, scientists will need to consider adjusting how they communicate the threats and how members of the public interpret them.
Wildfire update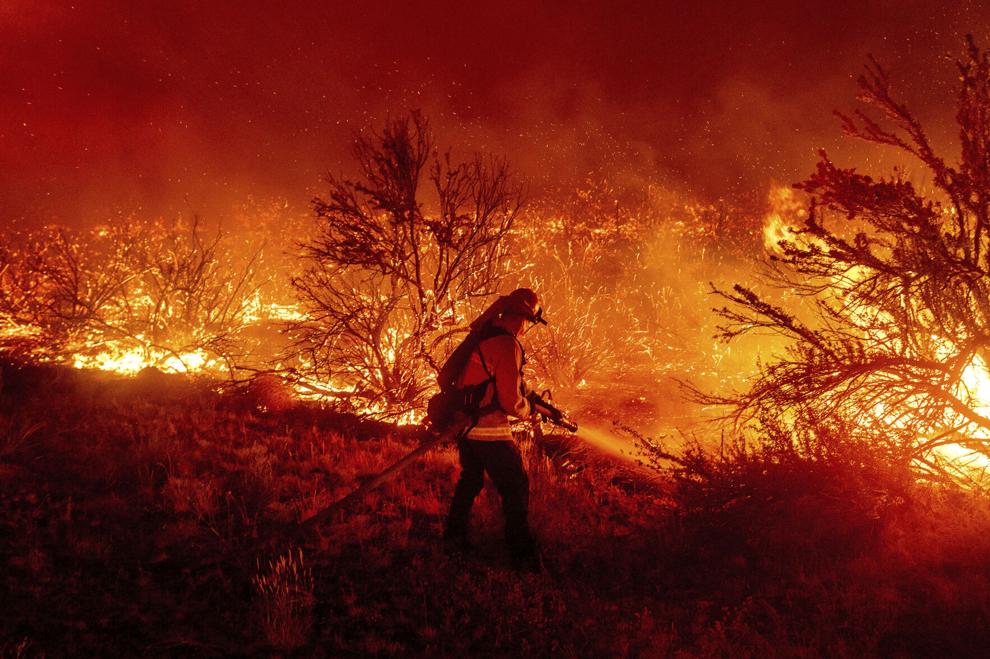 The National Interagency Fire Center reports 83 active large fires, with nearly 2.8 million acres burned. The Dixie and Caldor fires in California continue to burn actively, both gaining thousands of acres Saturday. Evacuation orders remain in effect for residents near seven large fires in California and the Greenwood Fire in Minnesota.
Eleven states report major fires: Idaho and Montana (19 each), Washington and California (14 each) and, with six or fewer, Oregon, Wyoming, Nevada, Minnesota, Colorado, Michigan and Utah.
Material for the climate review was supplied by NBC News.