After a slow start overnight, the season's most powerful snowstorm packed quite a wallop.
Rain and sleet before dawn on Monday quickly changed to snow countywide by midmorning. Preliminary storm totals ranged from 4 to 5 inches in South County, while observers in Pittsfield, Lenox, Lee, North Adams and Adams measured 6 to 8 inches.
Bursts of moderate to heavy snow from the strengthening coastal storm caused sudden, rapidly deteriorating road conditions and poor visibility into midafternoon, according to National Weather Service meteorologist Joe Villani.
Police up and down the county dealt with constant reports of motor vehicle accidents, most involving property damage, as well as utility wires were downed by tree limbs and by heavy, wet snow buildups, according to scanner reports.
After at least seven accidents in Pittsfield during the morning commute, police urged residents to stay off the roads if possible.
Several fallen trees on Route 20 west of Pittsfield near the New York state line forced the temporary closure of westbound lanes by the state Department of Transportation and New York state. Motorists had to seek alternate heading into New York, such as Route 295 from Richmond.
Pittsfield's Commissioner of Public Services and Utilities Ricardo Morales urged residents to beware of downed trees and wires and report them to 911.
Road conditions were at their worst by 11 a.m., but in the early afternoon with plowing in full force, conditions started improving just in time for the afternoon commute, though many streets and highways were still slick in spots.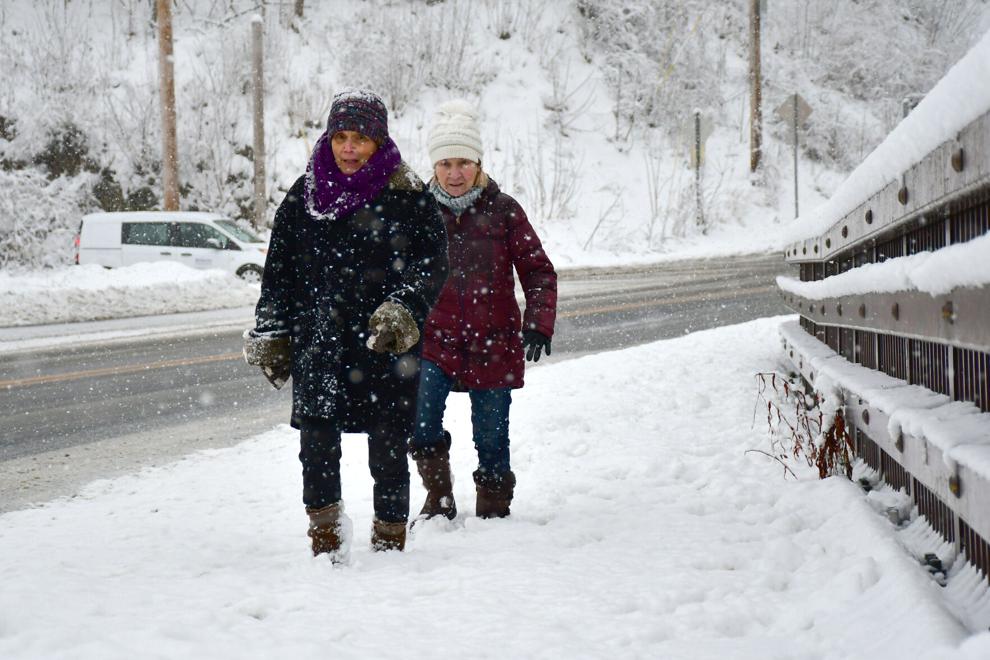 Except for Lee and Lenox, all public and most private schools were closed for the day.
In Sheffield, a midmorning head-on collision between a pickup truck and a car on Route 7 sent two people to the hospital with injuries. Road conditions were slippery at the time as the overnight and sleet had just changed to snow. A one-vehicle rollover on Route 41 (Undermountain Road) in Sheffield was reported around 12:30 p.m.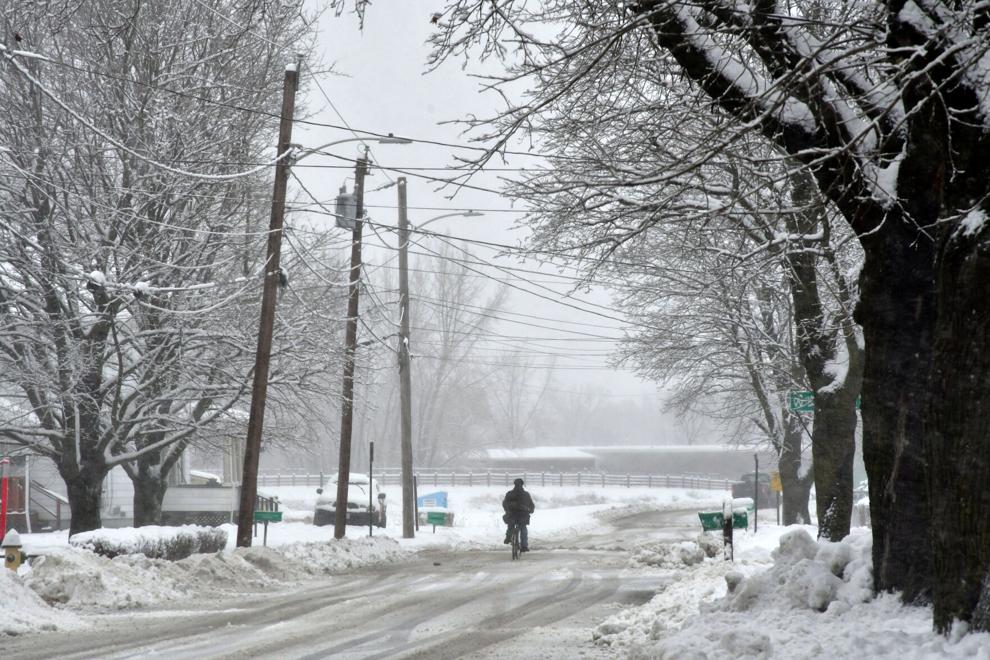 State Police in Lee and Westfield reported spinouts and weather-related accidents on the Massachusetts Turnpike.
At the height of the storm around midday, Eversource reported widespread power failures affecting most of the utilities 2,270 customers in Becket and Washington and scattered blackouts in Hinsdale, Otis and Peru. By midafternoon, power had been restored to most customers in Becket and Washington.
Photos: First significant snowfall of year
The region experienced the first significant snowfall of the year.
To purchase photos and see more click here
Only a handful of National Grid customers lost power in its service area.
The next potential storm system approaching from the Deep South and the Midwest on Wednesday should bring another round of potentially significant snow or a wintry mix lasting into Thursday.