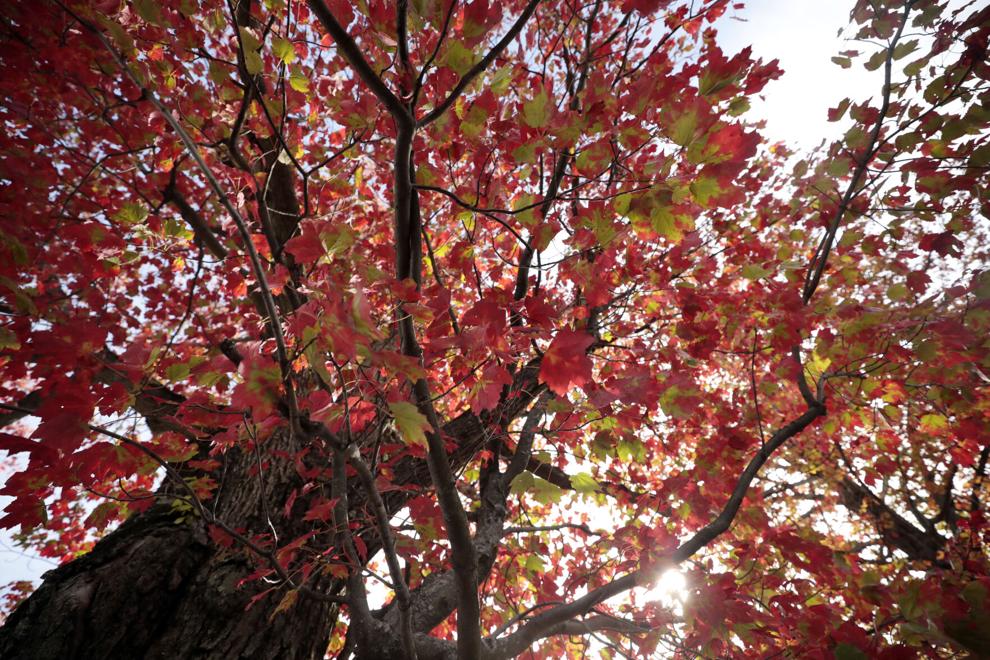 The once-powerful Ian is expected to dissipate over the southern Appalachians on Saturday, but its leftover rain will linger for a few days as a post-tropical low pressure system.
South Berkshire might see some light rain at times on Saturday as moisture streams in from the northern fringe of the dying storm, but a chilly, dry dome of Canadian air will protect interior New England north of Interstate-90.
During the week, clouds may persist, though the sun should break through, with highs near 60 and predawn lows from the mid-30s to the mid-40s.
By Thursday into the holiday weekend, more sunshine will propel daytime highs briefly back to normal, before cooler temperatures return. It should remain dry throughout the period. Currently, the Columbus Day/Indigenous Peoples Day weekend looks sunny and pleasant.
The long-range outlook for Oct. 7-13 from the Climate Prediction Center indicates temperatures below normal and rainfall near normal in western New England.
Foliage update
Color is becoming more widespread at the higher elevations of North County, but in general, leaf-change is running about a week behind average. But with chilly pre-dawn temperatures and seasonable daytime highs for the first week of October, a vibrant foliage season remains a safe bet.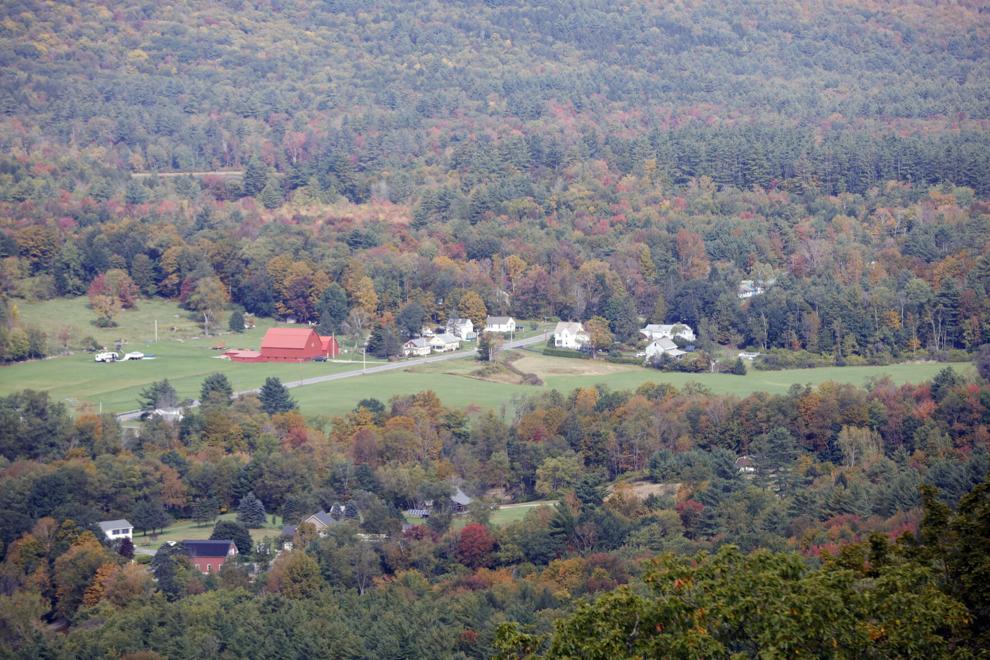 This weekend, while conditions are well short of peak, vibrant colors are visible in much of Vermont, especially at the higher elevations of the Green Mountains, as well as in New Hampshire's White Mountains and New York's Adirondacks.
Next weekend, including the Monday holiday, North Berkshire should be approaching peak colors, while the rest of the county will display its best autumn finery the following weekend (Oct. 15-16) and beyond.
Drought report
With 5 inches of rain recorded by the National Weather Service at Pittsfield Municipal Airport — above normal for September — the U.S. Drought Monitor reported slight easing of the moderate to severe drought in Berkshire County. The September rainfall improved streamflows, ground water and soil moisture, the monitor's latest report stated.
However, from May through September, 15 inches of rain were measured at the airport (with August exceptionally below normal), compared to the historical average of 21 inches. So the county is expected to remain in the abnormally dry to moderate drought category for the next month or two, at least, especially with rainfall sparse during the upcoming week.
National overview
Hurricane Ian's devastating path of destruction became more vivid on Friday as casualty totals mounted and damage estimates soared into the billions. It ties as the fourth strongest storm to hit Florida.
The list is topped by the unnamed 1935 Labor Day hurricane (185 mph winds), followed by Hurricane Andrew (1992, 165 mph), Michael (2018, 160 mph), Charley (2004, 150 mph) and now Ian (150 mph).
Ian ties as the fifth-strongest hurricane on record to strike anywhere in the U.S.
As the hurricane falls apart this weekend, its remnants will still cause a slight risk of excessive rainfall over the mid-Atlantic states, extending into New Jersey and brushing the New York metro area. Some locally heavy rainfall and gusty winds may linger along the coast from North Carolina's Outer Banks to southern New England early in the week.
The East will be unseasonably cool during the next seven days, but it should be mostly dry after Ian's remnants kick out to sea by Tuesday.
Showers and thunderstorms will affect the Rockies and upper Midwest this weekend, with unusually mild temperatures in the 70s and 80s east of the mountains. Highs will reach the 80s on Saturday in the Pacific Northwest.
Rainfall will be limited in most of the nation during the week, except for the Southwest/Four Corner region into the High Plains on Monday and Tuesday.
Most of the West will remain warmer than average for the next seven days.
Climate notes
"Rapid intensification" of hurricanes like Ian can be linked to climate change. The storm intensified by 67 percent in less than 22 hours from Monday to Tuesday. Then, from Tuesday night to Wednesday morning, Ian quickly strengthened from a Category 3 storm to nearly a Category 5.
This explosive development is more common as ocean temperatures heat up in the Caribbean Sea, the Gulf of Mexico (where ocean waters approached 90 degrees off Florida's west coast) and in the Atlantic's Gulf Stream.
Since 2017, 30 other Atlantic tropical storms have undergone rapid intensification.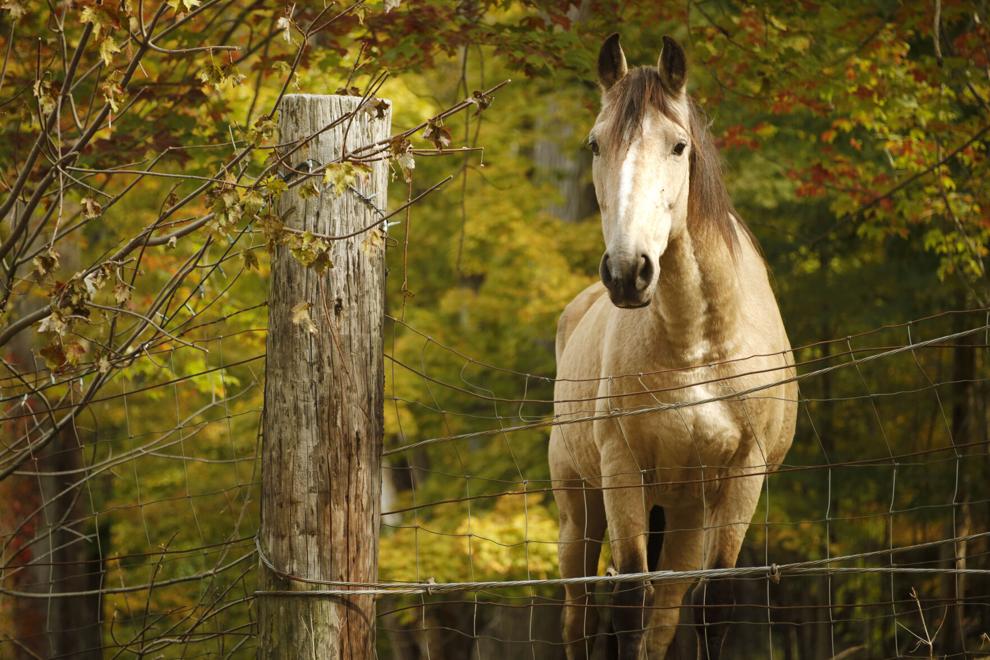 The warming waters — fueled by climate change — give hurricanes more energy to release through crushing winds and pounding waves. Climate scientists suspect the slow movement of storms like Ian also stems from global warming, giving them a greater opportunity to strengthen and destroy as long as day-to-day conditions remain ripe.
Photos: Scenes of early fall colors
The leaves are beginning to change colors as fall begins in the Berkshires.
To purchase these photos, click here.
An unprecedented number of storms rated Category 4 or stronger have lashed the U.S. shoreline during the past five years: Harvey, Irma, Maria, Michael, Laura, Ida and now Ian. They all qualify as "rapid intensification events," when a storm's wind speeds increase by at least 35 mph within 24 hours.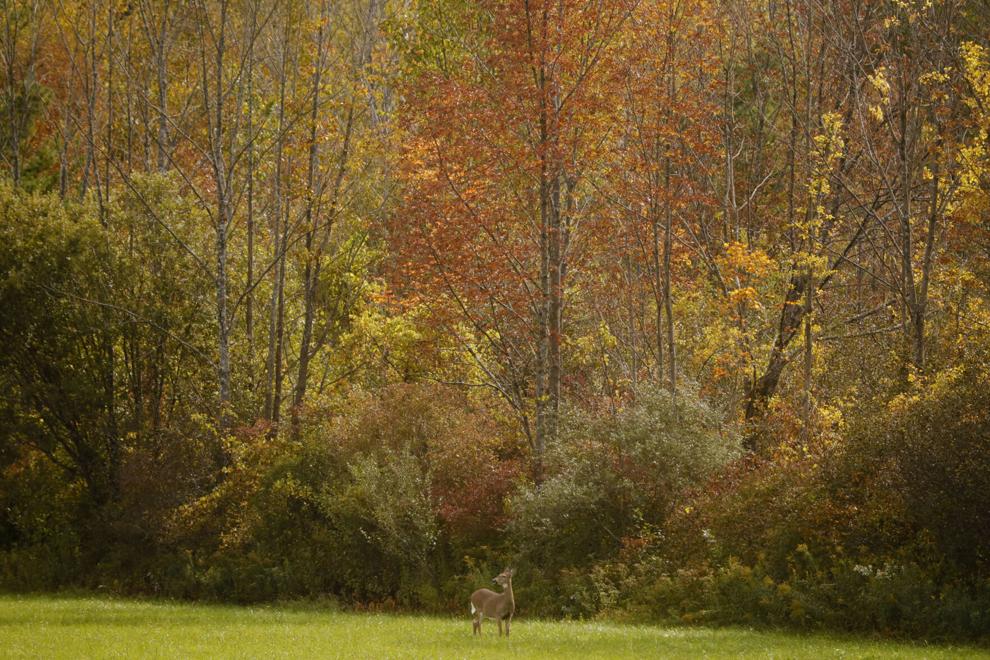 The recent series of intense storms is "one of the busiest times for landfalling powerful hurricanes that we've seen historically," said Phil Klotzbach, a senior research scientist at Colorado State University. One comparable period of hurricane activity came from 1945 to 1950, when five Category 4 hurricanes hit Florida in six years, making Klotzbach reluctant to call the storms since 2017 unprecedented.
"One of the most worrying things about climate change is a change in extremes," said Karthik Balaguru, a climate scientist at the Pacific Northwest National Laboratory. "The rapid intensification is a process that fits that category of extreme."